Kinsley Street Investors Group to Introduce Andiamo Corp (PINK: ANDI) to China for Direct Cash Injection Investments
Funds Earmarked for Expansion of Strong Growth and Demand for Andiamo Products Along With a Stock Repurchase Program
(May 30, 2012)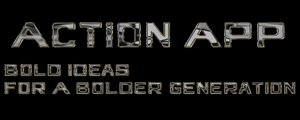 ST. PETERSBURG, FL -- (Marketwire) -- 05/30/12 -- Andiamo Corporation (PINKSHEETS: ANDI) announced today that its new IR firm Kinsley Street Investors Group has committed to finding appropriate cash investments to the Company from China in order to expand their rapidly growing Smart Phone App Company as well as the possible facilitation of a share buy back program and/or retire an unspecified amount of ANDI shares in order to increase shareholder value.
Mr. Steve Weiss, CEO of Kinsley Street Investors and Director of Corporate acquisitions for China based China Health Resources (OTCBB: CHRI), stated, "While the USA economy continues to flounder, China is doing quite well. Many Companies and individuals in China are cash rich and are very interested in investments into American Companies with technology and surgical equipment being on the top of their lists. With this said, it is my opinion that Andiamo Corporation will be of great interest for China Companies along with their investment community and it is my intention to introduce Andiamo Corporation to a select group of China Investors who are capable of conventional direct investments and/or financing. My vision of Andiamo Corp is to become a leader in its industry and with the help of China they can grow more quickly and efficiently."
Dustin Secor, CEO of Andiamo Corp, stated, "The success of the iPhone in China has been well documented in recent press releases and we feel that having a Chinese influence in our company will be beneficial to our growth. We have several Apps that have been translated into Chinese to demonstrate our willingness to cross borders to continue the expansion of the Action App inventory."
About Andiamo Corporation:
Operating through its subsidiary, Action App Corporation, they are currently expanding their popular and profitable inventory of apps in rapid fashion across Apple and Android Markets. Starting with just 26 Apps a year ago, Action App currently has over 150 approved Apps with another 350+ under current development. Action App has a short term goal to bring their total to 500 apps in their portfolio, with 1000 Apps set for a longer term goal. Action Apps has exceeded 16 million downloads.
Please see our Safe Harbor Statement at www.action-app.com/statement/
Add to Digg Bookmark with del.icio.us Add to Newsvine
Andiamo Corporation
Investor Relations
Email Contact


Copyright @ Marketwire
Page: 1
Related Keywords:
Andiamo Corporation, USA,China,Marketwire, ,Apple Computer,Lifestyle,china,
---