Kidworth Releases Enhanced Tools, Promising a Path to a Richer Life to a Generation of Kids
Free Service Offers Families a System to Manage Holiday Gifts to Start Wealth Building for Kids
(November 28, 2011)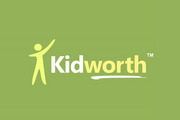 LOS ANGELES, CA -- (Marketwire) -- 11/28/11 -- Kidworth, a youth-based financial services company focused on empowering a new financially-savvy generation to build wealth through saving, investing and smart spending, launched Kidworth 1.0 today, a free service for families. With consumer spending at its peak this season, Kidworth provides families several options to use gift income productively to build wealth and smart habits as an alternative to conventional gifts.
Fresh from a successful Beta launch, Kidworth will continue to provide a broad range of services that can help families start kids' path to a successful financial future. Kidworth 1.0 enables kids to use existing resources toward meaningful ends, including smart products, saving and investing and charitable giving. Kidworth includes:
1. Portfolio Building: A system for building a portfolio of financial goals from the "Save," "Share," and "Spend" categories to provide direction to a kid's financial life
2. Party Invites: Invite templates including a link to a kid's Kidworth page so family and friends have the opportunity to support a kid's financial goals
3. Holiday eCards: Holiday cards that link to a family's page, helping a family's network work together to help kids achieve their financial goals.
"Most families aren't sure when to start taking action in building their kids' financial lives. We learned in our beta release that events that generate gifts are the perfect time to get started. Therefore, with this latest release we're providing tools to enable parents to use holidays and events (like birthdays) to plant the seeds for building wealth and good habits," said Kidworth founder Rudy DeFelice. "Kidworth is more than education -- it is a system that families can use easily to direct a kid's financial future. If they use it, their kids will build wealth, get more meaningful products as well as develop financial skills. We've seen that it works already. The holiday season is an excellent time to get started."
ABOUT KIDWORTH
Based in Los Angeles, Kidworth is focused on improving the financial future for a generation of kids. Kidworth has developed a system that builds wealth and financial skills through an integrated approach to saving, spending and sharing.
Kidworth's service is free to kids and families. Kidworth helps families focus kids' financial resources (typically gifts, allowance and earnings) towards meaningful goals, developing an appreciation for the power of saving and a lifetime habit of achievement.
For more information, visit www.Kidworth.com or www.facebook.com/kidworth.
Add to Digg Bookmark with del.icio.us Add to Newsvine
Media Contacts:
Jason Kirshner / Betsy Roberts
RMS Public Relations
www.rms-biz.com
Tel: 949-579-9569 x 801/803
Email: Email Contact / Email Contact


Copyright @ Marketwire
Page: 1
Related Keywords:
Kidworth, youth financial services, kids saving money, children building wealth, learn money skills, Marketwire, ,Financial,Family,Children,Parents,
---