Kenesto Is a Desktop Engineering Editors' "Pick of the Week"
Cloud-Based Process Automation System Selected for Its Ease-of-Use and Capabilities
(May 08, 2012)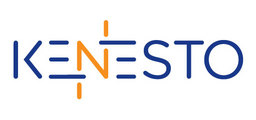 WALTHAM, MA -- (Marketwire) -- 05/08/12 -- Kenesto (www.kenesto.com) has been selected as an editors' "pick of the week" by Desktop Engineering magazine. Each week, DE's editors comb through dozens of new product releases and use their years of engineering industry knowledge to choose a few products and services that the editors think will help engineers innovate by working smarter and more efficiently.
"Kenesto is a cloud-based system that allows users in all departments of the manufacturing enterprise to create processes and manage work easily," said Anthony Lockwood, editor-at-large, Desktop Engineering. "R&D has struggled for years to gain enterprise-wide acceptance of engineering-specific process systems like PLM. Kenesto seems to offer a new alternative to PLM."
Kenesto™ overcomes users' reluctance to use legacy PLM systems by coupling an attractive Web-based application with a system that has simplicity and flexibility at its core. Kenesto "learns" processes as users simply attach information and route it to the next person or organization in the process. There is no need to model a process in advance, deploy it to a process execution engine or install any client software. Kenesto makes it possible for enterprises to know more about what is going on in their business, involve their suppliers and customers in important processes and reduce the time-to-market for products, all in one cost-effective cloud-based solution. Kenesto runs in any HTML5-capable browser, including mobile devices running Android® and iOS®.
"We are gratified that Desktop Engineering has selected Kenesto for this recognition," said Michael Payne, CEO, Kenesto Corp. "More and more, customers are demanding that modern process automation systems utilize the cloud as a platform, not as an add-on to legacy premises-based systems. Because Kenesto is native to the cloud, it takes full advantage of the capabilities offered by cloud technologies, like accessibility, security, ease-of-use and lowered costs. Desktop Engineering has recognized this fundamental shift in the needs of engineering departments with its selection of Kenesto as a 'pick of the week.'"
Read Desktop Engineering's description of Kenesto here: http://www.deskeng.com/articles/aabfan.htm. Schedule a live demo with one of Kenesto's value-added resellers at http://www.kenesto.com/depotw.
About Kenesto
Kenesto (www.kenesto.com) is a new kind of process automation system. In contrast to legacy PLM systems, Kenesto is people-centric, product-based and enterprise scalable. Kenesto combines these three attributes into the first system that can be widely deployed across an enterprise to improve a company's teamwork and efficiency. Kenesto revolutionizes process automation by making process automation more widely applicable, more affordable and easier to use than ever before. Kenesto is privately-held and based in Waltham, MA.
Kenesto is a trademark of Kenesto Corp. All other company and product names are the property of their respective owners.
Add to Digg Bookmark with del.icio.us Add to Newsvine
Contact:
Alex Neihaus
Email Contact
+1 781 780 7400 x111


Copyright @ Marketwire
Page: 1
Related Keywords:
Kenesto Corp., Marketwire, , Business, Other,
---