Kaonmedia Partners With Verimatrix to Enable Enhanced Over-the-Top TV Experience for Etisalat's OTT Services
Innovative New Android Smart Pay-TV Solution Features Kaonmedia's SmartCube/TV + Consumer Devices and Verimatrix's Content and Revenue Security
(March 21, 2012)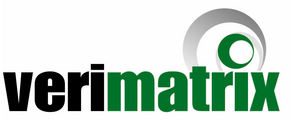 LONDON -- (Marketwire) -- 03/21/12 -- IP&TV World Forum -- Kaonmedia Co., Ltd. (KOSDAQ: 078890), a leading provider of digital set top-boxes with cutting-edge technology around the world, and Verimatrix, the specialist in securing and enhancing revenue for multi-screen digital TV services, today announced a partnership that has enabled the delivery of a next-generation, high quality over-the-top (OTT) TV experience for the Etisalat OnWeb service, which is part of eLife.
The collaboration has resulted in the development of an innovative new Android smart pay-TV solution, which features Kaonmedia's Android-based SmartCube/TV+ consumer devices with proven digital TV revenue security from Verimatrix and its award-winning Video Content Authority System (VCAS™) for Internet TV. The result is a secure broadcast television quality solution for OTT delivery of premium content, further supported by an intuitive user interface with easy navigation among video services, full Internet access and a multitude of apps from the Kaon App Store. The hybrid set-top-box (STB) version SmartTV+ is also optimized for DVB services in addition to OTT, providing for a unified TV experience.
"Kaon is committed to technological innovation and to providing our customers with the most intuitive, consumer-oriented set-top box designs on the market today," said Hwa-seop Lim, establisher and chief executive officer, Kaonmedia. "Partnering with Verimatrix is a natural choice for us, as the company shares the same commitment to innovation. Additionally, leveraging their VCAS technology will help us deliver the highest-quality OTT TV experience to our growing base of joint customers."
The joint solution has already been deployed as a key component of Etisalat's OTT services in the United Arab Emirates. As one of the largest telecommunications companies in the world and the leading operator in the Middle East and Africa, Etisalat has built the largest and most dynamic TV operation in the Middle East, offering rich, expansive pay-TV services in conjunction with other operators around the region. The company deployed Kaon and Verimatrix's Android smart pay TV solution to enhance its OnWeb service, which is part of eLife, the company's flagship brand for residential triple-play services that include fixed line voice, mobile, broadband and IPTV. The solution is currently being deployed with additional operators.
VCAS for Internet TV, which is powered by the VCAS 3 platform, provides a premium OTT pay-TV content and revenue security solution for connected devices that enhances security for the HTTP Live Streaming (HLS) delivery protocol, including device authentication and asset based entitlement. VCAS for Internet TV secures premium OTT services to multiple screens and across multiple networks, including both live and video-on-demand delivery.
"As the Internet TV marketplace matures, offering the highest quality consumer experience is becoming an increasingly important competitive differentiator," Steve Oetegenn, chief sales and marketing officer, Verimatrix. "We are delighted to provide revenue and content security for Kaonmedia's innovative SmartTV + solution, and to help them achieve their vision of providing operators around the globe with cutting-edge convergence technology for digital multimedia."
About Kaonmedia
Kaonmedia is a leading set top box developer, headquartered in South Korea, covering 80 operators in 60 nations such as India Bharti Airtel, Norway Get, Malaysia ASTRO, UAE OSN, Portugal Cabovisao. Additional information is available at: www.kaonmedia.com/eng.
About Verimatrix
Verimatrix specializes in securing and enhancing revenue for multi-screen digital TV services around the globe. The award-winning and independently audited Verimatrix Video Content Authority System (VCAS™) and ViewRight® solutions offer an innovative approach for cable, satellite, terrestrial and IPTV operators to cost-effectively extend their networks and enable new business models. As the recognized leader in software-based security solutions for premier service providers, Verimatrix has pioneered the 3-Dimensional Security approach that offers flexible layers of protection techniques to address evolving business needs and revenue threats. Maintaining close relationships with major studios, broadcasters, industry organizations, and its unmatched partner ecosystem enables Verimatrix to provide a unique perspective on digital TV business issues beyond content security as operators seek to deliver compelling new services. Verimatrix is an ISO 9001:2008 certified company. For more information, please visit www.verimatrix.com, our Pay TV Views blog and follow us at @verimatrixinc, Facebook and LinkedIn to join the conversation.
Add to Digg Bookmark with del.icio.us Add to Newsvine
Copyright @ Marketwire
Page: 1
Related Keywords:
TV Everywhere, OTT video, IP&TV World Forum, HTTP Live Streaming, HLS, video-on-demand, Internet TV, Internet, Broadband, Web, Security, Video, Broadcast, Streaming, Digital, Internet/Web, Prosumer/Consumer, Business, Internet, Broadband, Phone OS, Settop Box, VOD, Marketing, Broadcast Technology, Business Issues, Internet Media, Broadcast, DTV, IPTV, Marketing, Security, IPTV, Africa, India, Korea, Portugal, Marketwire, , Television, Internet Technology, Business, Internet, middle east, india, Other,
---