Kamakura Announces Free Trials of Its KRIS Default Probability Service in Response to Proposed Rules Eliminating Ratings From Market Risk Capital Requirements
Federal Reserve, FDIC and OCC Seek Comment on Revised Market Risk Rules
(December 08, 2011)

NEW YORK, NY -- (Marketwire) -- 12/08/11 -- Kamakura Corporation reported Thursday that it would offer free trials of its Kamakura Risk Information Services default probability service to financial institutions and bank regulatory agencies in response to Wednesday's announcement by U.S. bank regulators of a revised approach to market risk capital that eliminates reference to credit ratings. The Federal Reserve, Federal Deposit Insurance Corporation, and the Office of the Comptroller of the Currency are seeking comment on a revised notice of proposed rule-making that "includes alternative standards of creditworthiness to be used in place of credit ratings to determine the capital requirements for certain debt and securitization positions covered by the market risk capital rules." The joint regulatory announcement is available here:
http://www.federalreserve.gov/newsevents/press/bcreg/20111207a.htm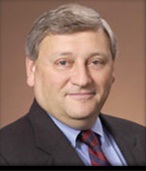 The full text of the notice of proposed rulemaking is available at this link:
http://www.federalreserve.gov/newsevents/press/bcreg/bcreg20111207a1.pdf
Martin Zorn, Chief Administrative Officer for Kamakura Corporation, said Thursday, "This announcement by U.S. bank regulators is consistent with 20 years of credit risk research by Kamakura Corporation. A modern quantitative approach to credit risk assessment like the KRIS default service for corporates, non-public firms and sovereigns is much more accurate and timelier than legacy credit ratings. In addition, the KRIS default probability service has explicit and transparent links to the macro factors specified in the U.S. Comprehensive Capital Assessment and Review 2012 stress tests and in similar risk regulations around the world. For this reason, Kamakura is very pleased to extend its offer of free trials to its KRIS default probability service to financial services firms and bank regulators in order to help them prepare for new market risk rules on a timely basis."
Kamakura Corporation launched its KRIS public firm default probability service in October 2002. The service includes a full term structure of default probabilities out to 10 years, implied credit spreads, and implied ratings for 30,700 public firms in 37 countries. In 2008, Kamakura initiated the world's first quantitative sovereign default probability service, which provides daily updates on 183 sovereigns. Earlier this year, Kamakura also announced its non-public firm default probability service which has been benchmarked on a multi-national data base of 2.86 million observations and 41,119 defaults. For more details on the KRIS default probability models, please see http://www.kamakuraco.com/ProductsServices/KamakuraRiskInformationSvcs.aspx
The Kamakura Risk Information Services default probabilities are seamlessly integrated with Kamakura's industry leading enterprise software package Kamakura Risk Manager and the KRIS-Credit Portfolio Manager software-as-a-service offering.
For a free trial of the KRIS default probability products, please contact Kamakura at info@kamakuraco.com or at any of Kamakura's world-wide offices.
To follow credit risk and other risk commentary by Kamakura on a daily basis, please follow Kamakura CEO Dr. Donald van Deventer (www.twitter.com/dvandeventer), Kamakura Chief Administrative Officer Martin Zorn (www.twitter.com/riskmgrhi), and Kamakura's official twitter account (www.twitter.com/KamakuraCo).
About Kamakura Corporation
Founded in 1990, Honolulu-based Kamakura Corporation is a leading provider of risk management information, processing and software. Kamakura has taken Credit Technology Innovation Awards from Credit Magazine each year since 2008. In 2010, Kamakura was the only vendor to win 2 innovation awards, including one with distribution partner Thomson Reuters. Kamakura, along with a distributor of KRM, was ranked number one in asset and liability management analysis and liquidity risk analysis in the RISK Technology Rankings in 2009. Kamakura Risk Manager, first sold commercially in 1993 and now in version 7.3, was also named in the top five for market risk assessment, Basel II capital calculations, and for "risk dashboard." Kamakura was also ranked in the RISK Technology Rankings 2008 as one of the world's top 3 risk information providers for its KRIS default probability service. The KRIS public firm default service was launched in 2002, the KRIS sovereign default service, the world's first, was launched in 2008, and the KRIS non-public firm default service was offered beginning in 2011. KRIS default probabilities are displayed for 4,000 corporates and sovereigns via the Reuters 3000 Xtra service and the Thomson Reuters Eikon service. Kamakura has served more than 220 clients ranging in size from $1.5 billion in assets to $1.6 trillion in assets. Kamakura's risk management products are currently used in more than 30 countries, including the United States, Canada, Germany, the Netherlands, France, Austria, Switzerland, the United Kingdom, Russia, the Ukraine, Eastern Europe, the Middle East, Africa, South America, Australia, Japan, China, Korea, India and many other countries in Asia.
Kamakura has world-wide distribution alliances with SCSK Corporation (http://www.scsk.jp/index_en.html), Unisys (www.unisys.com), and Zylog Systems (www.zylog.co.in) making Kamakura products available in almost every major city around the globe.
Image Available: http://www2.marketwire.com/mw/frame_mw?attachid=1825338

For more information contact

Kamakura Corporation
2222 Kalakaua Avenue, Suite 1400, Honolulu, Hawaii 96815
Telephone: 1-808-791-9888
Facsimile: 1-808-791-9898
Information: Email Contact
Web site: www.kamakuraco.com

Press Contact:

Martin Zorn
Chief Administrative Officer
1-808-791-9888, extension 8700
Email Contact
www.kamakuraco.com
www.kris-online.com


Copyright @ Marketwire
Page: 1
Related Keywords:
risk management, Canada, Africa, Russia, France, Germany, Austria, Switzerland, USA, India, China, Japan, Korea, Australia, Marketwire, , Financial, Internet Technology, middle east, russia, china, india, england, Other,
---