Kamakura Announces Comprehensive Capital Analysis and Review Stress Test Advisory Service
CCAR 2012 Service Uses KRIS and Kamakura Risk Manager
(November 29, 2011)

NEW YORK, NY -- (Marketwire) -- 11/29/11 -- Honolulu-based Kamakura Corporation announced on Tuesday that the firm will offer an extensive advisory service to assist clients in compliance with the Federal Reserve's Comprehensive Capital Analysis and Review 2012 ("CCAR 2012") regulations that were made public on November 22. The firm's enterprise wide risk management system Kamakura Risk Manager and the comprehensive suite of default models offered by Kamakura Risk Information Services will be employed to produce the required stress tests and projections of CCAR 2012. Kamakura Risk Manager, now in version 7.3, has the flexibility and power to complete the full set of CCAR 2012 calculations on a fully consistent, transaction level-basis across all risk silos for banks of all sizes. The KRIS default probability services include macro-factor driven default probabilities for 30,000 public firms in 37 countries, for 183 sovereigns, for non-public firms, for commercial real estate, and (on a proprietary basis) for retail credits like auto loans, charge cards, and residential mortgages of all types. Kamakura's CCAR 2012 advisory services are overseen by Martin Zorn, Kamakura's chief administrative officer, and by Mark Slattery, Senior Vice President.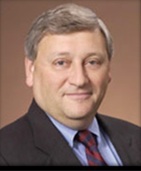 Kamakura Chief Administrative Officer Martin Zorn said Tuesday, "Kamakura Risk Manager has incorporated the impact of macro-economic factors on all risk silos for the last 16 years, unlike legacy silo risk solutions that have performed so poorly in the recent credit crisis. The Kamakura Risk Manager design allows both user-supplied models and Kamakura's KRIS models to be used either separately or jointly to perform the CCAR stress tests and similar stress tests now being imposed by European regulators and regulators across the Middle East, Africa and Asia. No software changes are necessary in order to incorporate user-supplied macro factors or credit models because of KRM's unique design. Kamakura's risk experts have been using KRM and KRIS for valuations and stress testing continuously for clients for many years. Extending this service for CCAR 2012 and other regulatory stress tests is a logical extension of Kamakura's advisory services both for current and new clients. We have been told repeatedly by both regulators and bankers that legacy silo risk solutions are not capable of producing credible results. We have an obligation to both regulators and the financial services industry to assist in producing such mission-critical calculations."
Kamakura Risk Manager is a comprehensive enterprise wide risk management system used by clients around the world for interest rate risk management, asset and liability management, market risk management, credit risk management, capital management, liquidity risk management, and regulatory reporting and analysis such as the CCAR 2012 calculations. Macro factors are linked seamlessly to default models, prepayment models, credit spread models, and other key drivers of risk within KRM. These econometric links can be user specified or downloaded seamlessly into KRM from the Kamakura Risk Information Services data base, which is updated daily. Kamakura On-Line Processing Services provides 24/7 service to clients around the world from Kamakura's offices in major financial capitals world-wide. For more information, please see www.kamakuraco.com or contact Kamakura at [email protected].
About Kamakura Corporation
Founded in 1990, Honolulu-based Kamakura Corporation is a leading provider of risk management information, processing and software. Kamakura has taken Credit Technology Innovation Awards from Credit Magazine each year since 2008. In 2010, Kamakura was the only vendor to win 2 innovation awards, alongside two of Kamakura's distribution partners. Kamakura, along with a distributer, was ranked number one in asset and liability management analysis and liquidity risk analysis in the RISK Technology Rankings in 2009. Kamakura Risk Manager, first sold commercially in 1993 and now in version 7.3, was also named in the top five for market risk assessment, Basel II capital calculations, and for "risk dashboard." Kamakura was also ranked in the RISK Technology Rankings 2008 as one of the world's top 3 risk information providers for its KRIS default probability service. The KRIS public firm default service was launched in 2002, and the KRIS sovereign default service, the world's first, was launched in 2008. Kamakura's Non-Public Firm default probability service was launched in 2011. KRIS default probabilities are displayed for 4000 corporates and sovereigns via the Reuters 3000 Xtra service and the Thomson Reuters Eikon service. Kamakura has served more than 200 clients ranging in size from $1.5 billion in assets to $1.6 trillion in assets. Kamakura's risk management products are currently used in 34 countries, including the United States, Canada, Germany, the Netherlands, France, Austria, Switzerland, the United Kingdom, Russia, the Ukraine, Eastern Europe, the Middle East, Africa, South America, Australia, Japan, China, Korea and many other countries in Asia.
Kamakura has world-wide distribution alliances with SCSK Corporation (http://www.scsk.jp/index_en.html), Unisys (www.unisys.com), and Zylog Systems (www.zylog.co.in) making Kamakura products available in almost every major city around the globe.
Image Available: http://www2.marketwire.com/mw/frame_mw?attachid=1814510

Press Contacts:

Martin Zorn
Chief Administrative Officer
1-808-791-9888, extension 8700
Email Contact
www.kamakuraco.com
www.kris-online.com

For more information contact

Kamakura Corporation
2222 Kalakaua Avenue, Suite 1400, Honolulu, Hawaii 96815
Telephone: 1-808-791-9888
Facsimile: 1-808-791-9898
Information: Email Contact
Web site: www.kamakuraco.com


Copyright @ Marketwire
Page: 1
Related Keywords:
risk management, Canada, Africa, Russia, France, Germany, Austria, Switzerland, USA, China, Japan, Korea, Australia, Marketwire, , Financial, Internet Technology, middle east, russia, china, england, Other,
---