Jybe Launches Personalized Recommendation App for Effortless Decisions
iPhone App Saves You From the Legwork of Doing Research and Finds Movies, Books, Dishes and Restaurants That Matter to You
(March 27, 2012)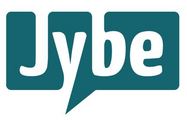 REDWOOD CITY, CA -- (Marketwire) -- 03/27/12 --

Core News Facts:
Jybe today announced the launch of its personalized recommendation iPhone app. With Jybe, you're not spending a lot of time searching and deciding where to eat or what to watch or read. Now, you can effortlessly make decisions and find the best restaurant, dish, book or movie to match your personal interests.

For restaurants - Find nearby restaurants that you'll like based on feedback from you, your friends and others like you, and make OpenTable reservations on the spot.
For dishes - Search for your favorite dishes, instead of just focusing on a restaurant or type of cuisine you like, and get new suggestions from specific restaurants.
For books - In addition to viewing book details and seeing if they match your interests, scan a book barcode to get more information and have the option to download books immediately to your Kindle or iBooks.
For movies - Get a list of current and past movie releases you'll enjoy; view trailers, buy tickets at nearby theaters, find and purchase movies on DVD or get them on Netflix.

With a quick like or dislike rating, Jybe lets you recommend and remember the best things around you. Whether you rate or not, you can discover what others are saying too.
Once you've found something to your liking, you can quickly act upon a recommendation (e.g. you can buy or download a book, purchase a movie ticket, make reservations, etc.).
Started by three search industry veterans frustrated by mediocre recommendations, Jybe sits on top of a custom-built recommendation platform designed to integrate information from the web, your social networks and your tastes to offer options suited just for you. Recommendations are continuously refined the more you express your likes and dislikes.
Jybe fuses together signals ranging from global to highly personalized, including:

General popularity on the web
Ratings, reviews, and sentiment on the web
Likes and dislikes by all users
Likes of users similar to you
Likes and dislikes from your friends and network
Your personal tastes and analysis of what you have liked
Your location right now

Jybe's vision is to provide cross-domain recommendations. For example, your preference in books can be used to recommend movies you may like, etc.
Jybe is free to use and available in the Apple App Store. For more information and to get Jybe today, visit http://www.jy.be/.
How it works:
After launching the Jybe iPhone app, sign up and answer a few brief taste questions.
You'll immediately get personalized recommendations based on the likes and dislikes of you and your friends on movies, books, restaurants and dishes that are nearby.
You can also recommend an item to your network via Twitter or Facebook.
Once you know what you want, take quick action on a recommendation -- order books, purchase movie tickets or DVDs, make reservations, etc.
The more you express your like or dislike of movies, books, restaurants and dishes, the more Jybe improves its recommendations for you.
Industry Stats:
More than 75 percent of consumers now rely on their social networks when researching new products (Source: IBM Report, 2011) (http://www.retailcustomerexperience.com/article/179796/IBM-report-The-smarter-consumer-has-arrived).
About 70 percent claim reviews from family members or friends exert a "great deal" or "fair amount" of influence on decisions. (Harris Interactive, June 2010).
More than 60 percent of online shoppers spend more after recommendations from online community of friends (Internet Retailer, September 2009).
Additionally, 71 percent claim reviews from family members or friends exert a "great deal" or "fair amount" of influence on decisions (Harris Interactive, June 2010).
Quote:
Attributed to Arnab Bhattacharjee, co-founder and CEO, Jybe
"A recommendation app should create conversations with users and should not be a one-way street for communication. It must let you search, browse and filter data but it should also help the user understand why recommendations are given to increase a user's trust. The Jybe app combines all of these things -- search, browse, recommend, explain, and action and puts it into a single experience."
About Jybe
Jybe is a personalized recommendation app that makes it easy to find the best stuff. Movie, food and book lovers can save time with Jybe's vetted choices and discover, recommend and remember things they like. Jybe gets to know you. As you tell Jybe what you like and don't like, it offers up personalized and trusted choices you can use. Founded in 2011 by search technology veterans, Jybe is located in Redwood City, Calif. To check out Jybe, visit: http://www.jy.be/.
PR Contact:
Maclay Coldren
Email Contact
415-684-9408


Copyright @ Marketwire
Page: 1
Related Keywords:
Jybe, Marketwire, ,Apple Computer,Theaters,Restaurants,Internet Technology,Family,
---