Juma Ventures Partners With BlackRock to Launch CollegeSet
National Initiative Will Open Matched College Savings Accounts for 1,000 Low-Income Students
(November 02, 2011)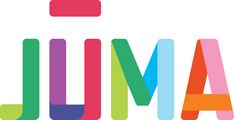 SAN FRANCISCO, CA -- (Marketwire) -- 11/02/11 -- Juma Ventures has announced a national initiative that will build better futures for low-income students. The project, called CollegeSet, will bring together key leaders in education and financial services to help low-income students get into and succeed in college.
"This is a game-changing initiative because of the unique combination of financial capability training, college access support, and matched savings," said Kim Cook, Executive Director of the National College Access Network.
With seed funding from BlackRock, Inc. (NYSE: BLK), CollegeSet will provide college savings accounts to young people across the country, beginning with 1,000 low-income students in the San Francisco Bay Area and New York City by 2012. The program will incentivize students to save for higher education through a dollar-for-dollar match of deposits into their college savings accounts. Participating students will receive academic and college-readiness support from a consortium of nationally-recognized nonprofit organizations, including Bottom Line, Children's Aid Society, City University of New York, College Track, Harlem Children's Zone, Upward Bound, and 10,000 Degrees.
"CollegeSet is expected to measurably increase the college completion rate by helping to eliminate the financial barrier to higher education for low-income students," said Robert Kapito, President, BlackRock. "We see this as an investment in American competitiveness. In this economy, there are not many low-risk, high-return investment options out there. Education is an exception."
CollegeSet responds to a growing educational and financial crisis. Over a third of America's college students fail to earn a degree, even after six years. And, last year, student loans surpassed revolving credit as the single greatest source of debt for American families. The average cost of tuition rose 8% in 2011, continuing to far out-pace inflation. Student loans nationally now total more than $850 billion.
"Low-income students are substantially less likely to enter or complete college," said Dr. Marc Spencer, CEO of Juma Ventures. "Low-income students who score A's on standardized tests go to college at the same rate as high-income students who score D's. Closing this achievement gap is an essential strategy to creating a more just and equitable society. In the long run, a four-year degree for the families we work with is a pathway into the economic mainstream."
As part of BlackRock's two-year, $2 million commitment, Juma will launch an online platform to connect individual donors with youth savers. Users of the website will be able to browse student profiles, learn about each student's savings goal, and make a contribution directly into a participant's college savings account.
"That our children are limited in their educational opportunity because of their socio-economic status is an injustice," said Dr. Marc Spencer. "This initiative will provide unprecedented transparency for individuals and institutions who want to help level the playing field for low-income students by investing in their college education."
For more information about CollegeSet, visit www.CollegeSet.org.
About Juma Ventures
In 1993, Juma Ventures (www.juma.org) became the first nonprofit organization to own and operate a commercial franchise. Since then, Juma has grown from a job-training and placement program serving 25 youth to a nationally-recognized social enterprise operating seven businesses throughout California. Juma has employed more than 2,800 young people who have earned in excess of $3 million in wages and saved more than $2 million for higher education. Juma has received numerous awards for its work, including the National Youth Employment Coalition's PEPNet Award and a Community Achievement Award as the national organization of the year from the Social Enterprise Alliance.
About BlackRock
BlackRock is a leader in investment management, risk management and advisory services for institutional and retail clients worldwide. At September 30, 2011, BlackRock's AUM was $3.345 trillion. BlackRock offers products that span the risk spectrum to meet clients' needs, including active, enhanced and index strategies across markets and asset classes. Products are offered in a variety of structures including separate accounts, mutual funds, iShares® (exchange-traded funds), and other pooled investment vehicles. BlackRock also offers risk management, advisory and enterprise investment system services to a broad base of institutional investors through BlackRock Solutions®. Headquartered in New York City, as of September 30, 2011, the firm has approximately 10,200 employees in 27 countries and a major presence in key global markets, including North and South America, Europe, Asia, Australia, and the Middle East and Africa. For additional information, please visit the Company's website at www.blackrock.com.
Add to Digg Bookmark with del.icio.us Add to Newsvine
CONTACT:
Nick Hutchinson
Chief Development Officer
Email: Email Contact
Phone: 415-371-0727 x 311


Copyright @ Marketwire
Page: 1
Related Keywords:
Juma Ventures, Africa, Australia, Marketwire, Inc., , Financial, middle east, Children, College Students, Other,
---