Joseph E. Esposito Joins Newforma Board of Directors
Project Information Management Software Company Taps Experienced Finance, Operations and Business Advisor to Help Guide Strategic Growth
(January 13, 2012)

MANCHESTER, NH -- (Marketwire) -- 01/13/12 -- Newforma®, a project information management (PIM) software company connecting architecture, engineering and construction (AEC) firms worldwide, today announced that Joseph E. Esposito has joined the company's board of directors. Newforma will benefit from Esposito's more than 30 years of finance, operations and business experience to help guide its strategic growth, including further penetration of the architecture and engineering markets, continued expansion into the construction market, growth into international markets and continued development of its product line.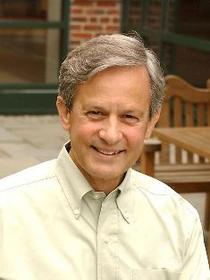 "Newforma is in a unique position to expand as it has consistently focused on the needs of the entire project team by creating a solution that allows each stakeholder to organize, find, communicate and share project information efficiently while capturing a full audit trail," Esposito said. "Its popularity and usefulness to architecture and engineering firms is quickly expanding to include more construction firms as the solution that all project team members can rely on for streamlined project process. I am excited about the focus of the company, the loyalty of the customers and the energy of the employees, and look forward to working with the other Board members to help guide the company through the next phases of its growth."
Esposito is a business development advisor with Ascentage Group, a firm well-known for helping technology companies evolve. He also currently serves as the chief financial officer (CFO) at VoxVue Corporation, a healthcare technology consulting firm and as an advisor and investor at MyRozi Corporation, an internet platform and Facebook application for personalized healthcare planning. He also volunteers his time in a variety of advisory roles to public education policy organizations at local, state and national levels.
Prior to these advisory roles, Esposito retired in 2007 as CFO of SolidWorks Corporation, where he completed four acquisitions for SolidWorks and managed integration of each business into the company. Prior to joining SolidWorks, Esposito was financial director of new business ventures at Polaroid Corporation, where he was responsible for determining financial and operational structures for acquisitions, dispositions and spin-outs in support of Polaroid's first coordinated new business development effort. Esposito also served as CFO of Polaroid Medical Imaging Systems and held various controllership and treasury roles throughout Polaroid.
Esposito attended the United States Military Academy at West Point, served as a U.S. Army Captain in Vietnam, received a bachelor's degree in computer science from Boston University, and a master's degree in business administration from Harvard Business School. In addition, he is a certified public accountant with both audit and tax experience from Peat, Marwick, Mitchell and Co. (KPMG Peat Marwick LLP).
Newforma Chief Executive Officer Ian Howell said, "Joe Esposito has a proven track record of helping companies get to scale and he is a tremendous addition to the Newforma Board of Directors. We look forward to learning from his experience and having the benefit of his advice as we continue to grow our business across all segments of the AEC industry as well as pursue further international expansion."
About Newforma
Newforma develops and markets project information management (PIM) software for architecture, engineering and construction firms worldwide, and the owners they serve. Newforma's is the first industry-focused and integrated solution to connect firms to each other, to their project information, to their processes, and to remote team members, all for the purpose of more successful project delivery. Using Newforma software to manage information on more than 700,000 projects, Newforma customers are raising productivity, reducing exposure to risk, strengthening their brands, and freeing time and attention to focus on design and client service. For more information about Newforma, visit www.newforma.com, or phone +1 603-625-6212.
© 2012 Newforma, Inc. Newforma is a registered trademark of Newforma, Inc., in the United States and in other countries. All other brands or products are trademarks or registered trademarks of their respective holders and should be treated as such.
Image Available: http://www2.marketwire.com/mw/frame_mw?attachid=1854619

Add to Digg Bookmark with del.icio.us Add to Newsvine
Contact
Kelly Murray
Email Contact
+1 978-660-1716


Copyright @ Marketwire
Page: 1
Related Keywords:
Newforma, project information management, PIM, integrated project delivery, IPD, BIM, AEC software, USA, Vietnam, Marketwire, Inc., , AEC Attendees, healthcare, medical technologists, Surgery, Financial, Internet Technology, Computer Science, Business, Internet, Science, Military, Other,
---