Joint Venture Announced Between Highline Technical Innovations Inc. and Alternative Hydrogen Solutions Group Sales & Marketing
(May 29, 2012)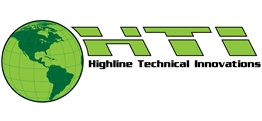 FARMINGTON, AR -- (Marketwire) -- 05/29/12 -- Highline Technical Innovations, Inc. (PINKSHEETS: HLNT), the creator of a uniquely engineered hydrogen based fuel supplement proven successful in the marine and agricultural industries, today announced a joint venture with Miami-based Alternative Hydrogen Solutions Group Sales & Marketing, LLC, a sales and marketing group created for the sole purpose of marketing and distributing the HTI line of intelligent hydrogen systems.
"This is a very exciting time for HTI," stated Charlton Coats, CEO for Highline Technical Innovations. "After 7 years of research, testing and modifications we have a product ready for high capacity production. This joint venture puts us in the financial position to do that in a very succinct and effective manner."
"We are excited to be representing a technology that has the potential of making a major impact on companies that are struggling with rising fuel costs while at the same time doing a lot of good for the environment," stated Bill Cunetta, president of Alternative Hydrogen Systems Group Sales & Marketing. "As our country continues to search for alternative fuel sources we firmly believe that through proper marketing we will not only be bringing this product to the next level but we will be introducing hydrogen as a very effective means of reducing foreign fuel dependency, lowering fuel costs for the end user and creating a cleaner environment for everyone. It's a win-win for everyone."
HTI reported that the terms of the Joint Venture bought out the interest of HHHI Founders, Charlie Foster and Mel Robinson. This, in turn, resulted in a reduction of 31,952,500 shares of Preferred Stock.
About Highline Technical Innovations, Inc.
HTI is a publicly traded corporation (PINKSHEETS: HLNT) dedicated to producing innovative, high quality products that are economical and good for the environment. The company maintains offices and manufacturing sites in Northwest Arkansas.
About Alternative Hydrogen Systems Group Sales & Marketing LLC
AHSG is a privately held sales and marketing company focused on bringing groundbreaking new technologies to companies in the transportation, marine, rail, oil-service, and municipal sectors. AHSG focuses on introducing the latest in cost-saving and environmentally responsible technology to industries that rely heavily on the consumption of fossil fuels. AHSG was founded in 2011 by Bill Cunetta, a 21 year veteran of the transportation industry.
CONTACT:
CHARLTON COATS
479-267-6000


Copyright @ Marketwire
Page: 1
Related Keywords:
Highline Technical Innovations, Inc., Marketwire, Inc., ,Financial,
---