John Thomas Financial, Inc. Successfully Completes $8.1 Million Raise of Sahara Media, Inc.
Multimedia Company to Revive Honey Magazine as an Online Magazine and Social Network
(September 24, 2008)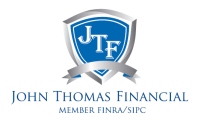 NEW YORK, NY -- (Marketwire) -- 09/24/08 -- Sahara Media, Inc., a multimedia company and wholly owned subsidiary of Mac Filmworks, Inc., as previously released, has successfully completed an $8.1 million capital raise from their exclusive Investment Banker, John Thomas Financial, Inc.
Sahara Media, Inc. purchased the Honey Magazine trademark from Vanguard Media in 2005 after six successful years of newsstand growth amongst the 18-34 year-old female multi-cultural demographic. Sahara plans to launch the previously successful print magazine as an online magazine and social network at www.honeymag.com. Honeymag.com will consist of four major components, which support the empowerment of females: community, communication, career, and connection.
Philmore Anderson, Founder and CEO of Sahara Media, Inc., said, "We are thrilled that we have successfully raised funding. Following our reverse merger, this raise is the next step towards the execution of our business plan which includes the re-launch of our website, unique online magazine, and social networking product. As we remain focused on our business objectives, we will also be working towards a name change and ticker change to correspond with Sahara Media."
Mr. Anderson continued, "Honey is a great brand with a great connection to a great audience. Given the shift in the media world from traditional print to alternative outlets, we are ready to take the Honey brand to the next level as an online magazine and social network. We have acquired approximately four million names in our Honey Database and believe there is vast potential to significantly increase our readership online. In addition, we have access to a library of original Honey content from the magazine's incredible ten-year run as one of the fastest-setting circulation magazines on the newsstand. Celebrities such as Beyoncé, Andre 3000, Pink, Alicia Keys, and others, all made their magazine cover debuts with Honey. A tremendous amount of goodwill from both the entertainment community and our readers surrounds the Honey brand, and we anticipate that affection translating to our online venture."
Thomas Belesis, Founder and CEO of John Thomas Financial, Inc., said, "The completion of this deal represents a remarkable accomplishment in light of the fact that it was done rapidly during the worst economic environment since the Great Depression. Our Investment Banking division led by Frank Lorenzo along with our superior retail sales force rose to new heights and challenges as they presented this deal to our high net worth clientele. With liquidity and credit virtually nonexistent, our sales force overcame these obstacles in just a few weeks to close this transaction.
"To further illustrate the magnitude of this transaction, investors have the additional opportunity to exercise warrants that have the potential to raise approximately $16,000,000 of additional capital for Sahara Media. This shows the confidence that the investors have in both John Thomas Financial and Sahara Media, Inc. We are pleased and excited to have been appointed the exclusive investment banker for Sahara Media and look forward to their continued success in the marketplace."
About Sahara Media, Inc.
Located in New York City, Sahara Media, Inc. purchased the Honey Magazine trademark from Vanguard Media in 2005 after six successful years of newsstand growth amongst the 18-34 female multi-cultural market.
To date, Honey is the largest selling magazine in the 18-34 African American female demographic, having reached a readership of 1.5 million through Honey's loyal consumer base, brand awareness, foundation of advertisers, and proven editorial formula.
Honey was the first magazine to feature the largest array of multi-cultural cover models from Beyonce, Tyra Banks, Jennifer Lopez, Pink, Mary J. Blige, Lauren Hill, Gabrielle Union, Jada Pinkett Smith, Lil' Kim, Boris Kodjoe and LL Cool J to Lisa Left Eye Lopez and Aaliyah.
Sahara Media, Inc.'s mission is to be a leader in supporting multi-cultural based platforms which feature diverse lifestyle resources and career opportunities for the growing market. Honeymag.com is a member of several professional organizations, including NABFEME (National Association of Black Female Executives in Music and Entertainment), WEEN (Women Entertainment Empowerment Network) and NAMIC (National Association of Minorities in Communications). For more information, visit www.honeymag.com
About John Thomas Financial, Inc.
John Thomas Financial, Inc. a member of the FINRA and SIPC is an independent broker dealer and investment banking firm headquartered in New York City's Wall Street district, with a growing network of branch offices throughout the country. Emphasizing a client-centric approach to managing all aspects of its business, the firm offers a full complement of retail brokerage and corporate advisory services tailored to the unique needs of its clients. For more information on the firm, please visit www.johnthomasbd.com or by contacting our strategic business development center at 347-284-0110.
Add to Digg Bookmark with del.icio.us Add to Newsvine
Contact:
Luxor Financial Group, Inc.
Ken Norensberg
Managing Director
29 Frost Lane
Lawrence, NY 11559
347-284-0110
www.luxorbd.com


Copyright @ Marketwire
Page: 1
Related Keywords:
Thomas Belesis, Broker Dealer, Investment Banking, Wall Street, Sahra Media, Frank Lorenzo, Sales, Sales & Marketing, Networking, Database, Sales, Sales, Mac, OS9, OSX, Marketwire, Financial, Wall Street, Music, Lifestyle, Business, Entertainment, Social Networking,
---