Jobscience Survey: Facebook Is a 'New Essential' for Social Recruiting
Jobscience CEO Expects Social Sourcing and Social Employment Branding to Take Off
(June 25, 2012)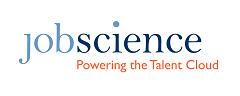 SAN FRANCISCO, CA -- (Marketwire) -- 06/25/12 -- Jobscience Inc., the leader in Talent Management for the Social Enterprise, today announced the results from a survey conducted by Research Now, which found that 36% of U.S. corporations plan to use Facebook more for recruiting this year than last. Facebook was cited in the survey as the second most important social network for recruiting -- following LinkedIn.
The research shows that social recruiting is here to stay, as almost 60% of respondents agree that the next 'big thing' in recruiting strategies is reaching a greater number of qualified candidates through social media networks such as LinkedIn and Facebook. More than half (57%) of the corporations surveyed expect to use LinkedIn more than any other tool for recruiting -- more than job boards, email marketing and employee referral programs.
"Using social networks to find candidates for current job openings has become a common strategy for recruiters," said Ted Elliott, CEO and founder of Jobscience. "But the real value of social recruiting is when companies continually engage with people through social networking -- so when an appropriate job opens up -- the person is familiar with the company and has a propensity to want to work there. It's about social sourcing and building pipelines of talent -- so your talent pool never runs dry."
Social networks are not just important tools for recruiters; candidates are using them to research companies. This study revealed that 52% of U.S. corporations believe that social networks are an important venue for businesses to attract candidates.
"As Facebook becomes the most relevant place on the web -- it is also putting a face on the 'employment brand' of companies," added Elliott. "Information about a company is no longer solely controlled by recruiters. Candidates and employees are using social media to gather information about companies. If companies want to attract top talent, they need a strategy for their employment brand -- which includes monitoring how their brand is perceived on social networks, facilitating a social dialog and giving compelling reasons for people to work at their company."
Which Social Network is the most Important?
Within the Research Now survey, LinkedIn was cited as the social network that matters most with 86% of respondents giving it top bill, followed by Facebook at 51% and Google+ at 27%. Respondents found Twitter to be the least important social network for recruiting -- at only 16%. But the gap between Facebook and LinkedIn could shrink, as 36% of companies plan to use Facebook for recruiting more this year than last year.
About the Survey
The data from this study was drawn from a nationwide online survey of more than 150 HR and recruiting executives, directors and managers. The survey was conducted in March 2012 by Research Now on behalf of Jobscience. The goal was to uncover attitudes and opinions about the use of applicant tracking systems, recruiting solutions and social networks to search for qualified job candidates.
About Jobscience
As the leader in Talent Relationship Management for today's social enterprises, Jobscience understands that social connectivity is more than a feature -- it's the future. Deployed on salesforce.com's Force.com platform, Jobscience's agile solutions bring social, mobile and CRM processes to talent management, keeping corporations and staffing agencies connected with and attracting top talent. For the last four years, Jobscience has been voted the AppExchange Customer Choice Award in HR and Recruiting by salesforce.com customers, and recently won the 2011 Brandon Hall Gold Award for Best Advance in Talent Acquisition Technology. Discover what Jobscience clients already know: great people, great technology and great companies are all connected. To learn more, visit www.jobscience.com.
All trademarks and registered trademarks in this document are the properties of their respective owners.
Add to Digg Bookmark with del.icio.us Add to Newsvine
Press Contact:
Barbara Reichert
Reichert Communications
650.548.1002
barbara@reichertcom.com


Copyright @ Marketwire
Page: 1
Related Keywords:
Facebook Recruiting, Social Recruiting, LinkedIn Recruiting, Social Recruiting Trends, , Sales & Marketing, Networking, Internet, Connectivity, Social Media, Search, Management, Human Resources, CEO/CFO, Human Resources, USA, Marketwire, Inc., Gold, Internet Technology, Social Networking, Email, Other,
---