Jobscience Offers Oracle Acquired Taleo Customers a Fast Track to Social Talent
Jitterbit Powers Free Data Migration for a Smooth Ride to the Social Cloud
(February 13, 2012)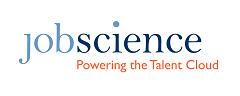 SAN FRANCISCO, CA -- (Marketwire) -- 02/13/12 -- Jobscience, the award winning recruitment system on the salesforce.com platform, today announced the Jobscience Social Recruiting FastPass for Taleo Business Edition customers impacted by Oracle. This Jobscience program provides Taleo customers a transformative way to find social talent.
"It's nice to see Oracle has conceded that Cloud Computing is the new way to operate, but Taleo customers have to be concerned about future product direction and support from a server company that builds massive databases, that doesn't have social DNA," said Ted Elliot, CEO of Jobscience. "Recruitment has transformed beyond the Cloud and now must embrace Social relationships where HR applications are not in proprietary Cloud silos, but part of a Social organization supported by a social ecosystem. Jobscience lets companies build relationships with talent by leveraging Social verse traditional application mills pumping out transactions that don't lead to the right hires. Jobscience allows Taleo customers a way to transform the way they interact with talent and avoid becoming another Oracle transaction."
The Jobscience Social Recruiting FastPass program is available to all Taleo Business Edition customers affected by the recent Oracle acquisition. The program includes:
Free basic account set up
Free Taleo Migration Package, powered by Jitterbit until July 31, 2012
Live and recorded web-based training sessions specific for Taleo migration customers
Switch before April 1, 2012 and gain access to Premier Phone Support for first 90 days
The free Taleo Migration Package included with FastPass is powered by Jitterbit, a leading cloud integration vendor that simplifies data migration and application integration, connecting Jobscience, salesforce.com and hundreds of other on-premise and cloud applications. As a member of the Jobscience social ecosystem, Jitterbit's proven integration platform will provide rapid and seamless data migration from Taleo to Jobscience, providing Taleo users a risk-free exit from Oracle.
"Data migration is the often overlooked roadblock for businesses that want to realize the full potential of their Cloud and Social technology investments," said George Gallegos, CEO of Jitterbit. "As a member of the Force.com social ecosystem, we are excited to provide the data migration solution that will help current Taleo customers quickly realize the powerful benefits of Jobscience and the Force.com platform."
To take advantage of this program and to learn more about customers who have successfully made the switch, current Taleo customers can register at http://fastpass.jobscience.com/.
About Jitterbit Inc.
Jitterbit delivers powerful, flexible, & easy to use data and application integration software. Designed for the technical business analyst, Jitterbit solves the challenges of application, data, and business process integration between on-premise and cloud systems for companies of all sizes.
Privately held, Jitterbit is headquartered in Oakland, Calif. To learn more about Jitterbit's application integration, data integration, and cloud computing integration, visit http://www.jitterbit.com.
About Jobscience
Jobscience, Inc. is the leading provider of Talent Relationship Management on the salesforce.com Force.com platform. The company's award-winning suite includes Recruiting, Managing, Onboarding and Learning applications. With tens of thousands of users and ten years' experience in the Human Capital Management industry, Jobscience is an innovator in developing and delivering solutions that help employers and staffing firms recruit, develop and retain top talent. Jobscience's solutions for employers as well as executive search and staffing firms have been recognized the past four years by salesforce.com customers as the "AppExchange Customer Choice Award for HR and Recruiting" and won the 2011 Brandon Hall Gold Award for Excellence in the Talent Acquisition Technology category. For more information, visit www.jobscience.com.
All trademarks and registered trademarks in this document are the properties of their respective owners.
Add to Digg Bookmark with del.icio.us Add to Newsvine
Jobscience Press Contact:

Barbara Reichert
Reichert Communications
650.548.1002
Email Contact


Copyright @ Marketwire
Page: 1
Related Keywords:
Recruiting apps, HR apps, social recruiting, HR Cloud apps, Applications,Productivity Applications,Cloud Computing,Other Applications,Management,Human Resources,CEO/CFO,Human Resources,Marketwire, ,Gold,Biology,Genetics,Business,Other,
---