JiWire Offers In-Flight Wireless Internet Advertising at 35,000 Feet
Row 44 and JiWire Partnership Forms the World's First Ad-Supported In-Flight Wi-Fi Service
(October 05, 2009)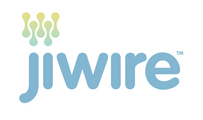 SAN FRANCISCO, CA -- (Marketwire) -- 10/06/09 -- JiWire, the leading mobile audience media company, and Row 44, a pioneer of airborne broadband systems for commercial aviation, today announced a partnership to deliver the world's first ad-supported in-flight Wi-Fi solution. The collaboration will make it possible for advertisers to run interactive ad campaigns on planes in-flight. Southwest Airlines and Alaska Airlines have already equipped some of their planes with Row 44's satellite broadband Internet access system. Southwest recently announced their intentions for turning its 544 Boeing 737 jets into Wi-Fi hotspots and Alaska Airlines is testing planes within their fleet of 114 aircraft.
The launch of JiWire's in-flight business further extends its Wi-Fi media channel, which already includes more than 30,000 Wi-Fi Hotspots and 20 million monthly unique users. The addition provides greater engagement opportunities for advertisers seeking to reach the on-the-go audience, particularly the highly coveted business traveler. A study by the Wi-Fi Alliance showed that 76 percent of business travelers would choose an airline based on Wi-Fi availability and more than 70 percent would opt for a flight with Wi-Fi access over one that provided meal service.
JiWire will provide advertising from its client list of over 100 top brand advertisers. Ad campaigns will be enabled within Row 44's Skytown Center, a content and shopping virtual mall provided by each airline, which is free to travelers. The service is expected to launch this fall.
"Row 44 is thrilled to launch our in-flight broadband portal with the industry's most sophisticated mobile-audience media company," said Wendy Campanella, Row 44's vice president of business development. "JiWire's pioneering success in using location to target audiences means this first-of-its-kind in-flight content and shopping service will deliver the right messages to the right passengers at the right times -- while providing our airline partners with a new way to monetize in-flight connectivity."
When travelers access Row 44's Skytown Center they will be able to engage with an advertiser in a variety of formats with the ability to message at the point of authentication. In-Stat forecasts that over 1,000 new Wi-Fi enabled products will launch in 2009. A majority of these will enable connectivity when on the go, with In-Stat estimating over 100 million portable media players and 300 million cellular Wi-Fi handsets shipping in 2012. While alternative connectivity options exist on the ground, the only way for people to connect in the air is through Wi-Fi access, whether on laptops or mobile devices. JiWire provides advertisers the unique ability to engage with this valuable audience while in-flight.
"By partnering with Row 44, we can offer advertisers an opportunity to engage a captive audience at the on-ramp to the Internet throughout the lifecycle of a traveler -- reaching a person in the hotel, in the airport, in the executive lounge and, now, in the air," said Kevin McKenzie, founder and CEO of JiWire. "Having built the leading Wi-Fi media channel for effectively engaging on-the-go audiences, we are very excited to now be expanding our platform to the skies on both laptops and Wi-Fi enabled mobile devices such as the iPhone."
About JiWire
JiWire is the leading mobile audience media company, delivering advertising across premier locations and devices. JiWire's breakthrough advertising medium enables marketers to reach an influential mobile demographic at the point-of-connection. JiWire's portfolio of blue-chip advertisers, combined with its market-proven delivery platform and registry of hotspot locations, enables wireless broadband networks and device manufacturers to leverage advertising as a currency for wireless Internet access. For more information, please visit www.jiwire.com or call (415) 877-4711.
Contact:
Adrian Richardson
Edelman for JiWire
+1 650-762-2949 (office)
[email protected]


Copyright @ Marketwire
Page: 1
Related Keywords:
JiWire, Internet, Broadband, Communications, WiFi, Digital Audio, Web, iPods, iphone, Marketwire, Apple Computer, Shipping, Communications Technology, Internet Technology, Business, Internet,
---