Jewelers Mutual Insurance Company Purchases Experian QAS Software to Improve Data Quality
Insurer Expects Address Verification to Improve Staff Efficiency and Customer Service
(November 07, 2011)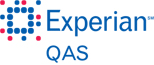 BOSTON, MA -- (Marketwire) -- 11/07/11 -- Experian® QAS®, a part of Experian Marketing Services and a leading provider of address verification software and services, today announced that Jewelers Mutual Insurance Company has purchased QAS Pro On Demand for its policy administration system and Website. The address verification product is expected to reduce the amount of returned mail and assist with rate determination.
"We had an address verification solution, but we needed something that could verify Canadian data, provide geocoding capabilities and function in a software as a service environment," said Barbara Van Dinter, project manager, Jewelers Mutual Insurance Company. "We receive about 200 pieces of returned mail per week, and that takes about three full days to reprocess. With the new software in place, we expect to see less returned mail, which will improve staff efficiency and customer service."
The Experian QAS tools are expected to ensure the delivery of policy materials, bills and claim-related documents. It will be integrated with the policy administration system and used on the company's new ecommerce Website.
"Accurate data helps insurers with a host of business processes, from risk assessment to document delivery and compliance," said David Northridge, vice president of client retention, Experian QAS. "High-quality contact information helps organizations gain a single customer view, which helps improve business efficiency and customer satisfaction."
About Jewelers Mutual Insurance Company
Jewelers Mutual Insurance Company is the only company specializing exclusively in jewelry insurance in the United States and Canada. The company's strong financial position is reflected in its 24 consecutive A+ Superior ratings from A.M. Best. Jewelers Mutual was founded in 1913 in Neenah, Wis., by jewelers seeking to meet their unique insurance needs. Today, Jewelers Mutual insures manufacturers, repair businesses, bench jewelers, custom designers, retailers, artisans, appraisers, wholesalers, and individuals. More than 10,000 commercial policyholders trust Jewelers Mutual to insure their jewelry businesses, and more than 225,000 individual policyholders carry in excess of $3 billion in personal jewelry insurance coverage. Visit the Jewelers Mutual website at http://www.JewelersMutual.com to learn more.
About Experian QAS
Experian QAS is an address data quality software pioneer. The company's products capture, validate, cleanse, standardize and enrich customer contact information. Established in 1990 with offices throughout the United States, Europe and Asia Pacific, Experian QAS provides data validation software and services to more than 10,000 clients worldwide in retail, education, healthcare, insurance, finance, government and other sectors. For more information, visit http://www.qas.com.
About Experian Marketing Services
Experian Marketing Services delivers best-in-breed data, analytics and platforms into multiple regions around the globe. It is focused on helping marketers more effectively target and engage their best customers through email, digital advertising, customer data management, customer and competitive insight, data enrichment and list rental, modeling and analytics, and strategic consulting. Through these capabilities, Experian Marketing Services enables organizations to encourage brand advocacy, create measurable return on investment and significantly improve the lifetime value of their customers.
About Experian
Experian is the leading global information services company, providing data and analytical tools to clients in more than 80 countries. The company helps businesses to manage credit risk, prevent fraud, target marketing offers and automate decision making. Experian also helps individuals to check their credit report and credit score and protect against identity theft.
Experian plc is listed on the London Stock Exchange (EXPN) and is a constituent of the FTSE 100 index. Total revenue for the year ended March 31, 2011, was $4.2 billion. Experian employs approximately 15,000 people in 41 countries and has its corporate headquarters in Dublin, Ireland, with operational headquarters in Nottingham, UK; Costa Mesa, California; and São Paulo, Brazil.
For more information, visit http://www.experianplc.com.
Experian and the Experian marks used herein are service marks or registered trademarks of Experian Information Solutions, Inc. Other product and company names mentioned herein are the property of their respective owners.
Contact:

Erin Haselkorn
Experian QAS Public Relations
1 617 385 6700
Email Contact


Copyright @ Marketwire
Page: 1
Related Keywords:
data quality, address verificaiton, contact data quality, software as a service, Canada, Ireland, USA, Brazil, Marketwire, Inc., , Financial, Marketing Services, Business, Email, Other,
---