Ipanema Games Emerges From Ci&T Entrepreneurship Program
Mobile Game Developer Unveils Smelly Cat, Bringing Good, Clean Fun to Gamers of All Ages
(August 09, 2011)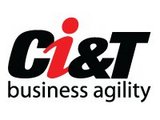 KING OF PRUSSIA, PA -- (Marketwire) -- 08/09/11 -- Ci&T, a technology outsourcing and software product engineering company, today announced Ipanema Games as the latest venture to emerge from its Entrepreneurship Program, a corporate initiative established to help employees turn their creative ideas into real business opportunities. Dedicated to creating accessible gaming experiences for mobile users, Ipanema Games has leveraged Ci&T's extensive resources and expertise in mobile development to bring its first app to market, while continuing to work with Ci&T's global enterprise clients to build innovative and value-generating tools for their businesses.
Ipanema Games' first game, Smelly Cat, is a recently launched mobile app for the Apple iPhone, iPod Touch and iPad. Available via the iTunes app store, this easy-to-play game can be enjoyed by players of all ages, presenting the user with good, "clean" fun and addictive gameplay. Smelly Cat builds on the success of the last app released through Ci&T's Entrepreneurship Program, runens, a social fitness app designed exclusively for runners.
A leader in mobile development and product engineering, Ci&T developed its Entrepreneurship Program to provide employees with the resources to cultivate their own unique projects. By fostering a culture of innovation, Ci&T not only encourages the growth of its employees' skill sets, but also nurtures greater employee satisfaction that results in dramatically low turnover (less than five percent).
"Launching Ipanema Games would have been much more difficult without the flexibility provided to us by Ci&T," said Bruno Machado, co-founder of Ipanema Games.
"With the support of the Entrepreneurship Program, we are already looking ahead to the next games in our pipeline," continued Luiz Menezes, co-founder of Ipanema Games. "We are thankful for the guidance and mentoring that Ci&T has provided us in the process."
Click here to download Smelly Cat from Apple's iTunes store, and click here to learn more about Ci&T's innovative application development and product engineering services for global companies.
About Ci&T:
Ci&T (www.ciandt.com) employs agile methodologies and Lean principles to deliver application outsourcing, software product engineering and digital marketing services from development centers in Brazil, Argentina and China. A strong commitment to innovation has put Ci&T on the forefront of discovering new ways to deliver value and eliminate waste to help clients reduce costs and improve quality, speed and business agility. Established in 1995, Ci&T serves companies of all sizes from its global headquarters in Campinas, Brazil, with additional offices in Philadelphia, Atlanta, New Jersey, New York, London and Tokyo. For more information, visit www.ciandt.com.
Press Contact:
Mark Van Hook
Articulate Communications Inc.
212.255.0080, ext. 33
Email Contact


Copyright @ Marketwire
Page: 1
Related Keywords:
Ci&T, technology outsourcing, software development, mobile app, Sales & Marketing, Productivity Applications, Business Issues, Software Development, Tools, Game Development, Marketing/Distribution, Business, Marketing, China, Brazil, Argentina, Marketwire, Apple Computer, Marketing Services, Computer Science, Business, china, Gamers,
---