Inventive Cyber-Security Solutions From Ireland's Premier InfoSecurity Companies on Display at Next Week's RSA(R) Conference
(February 22, 2012)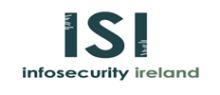 DUBLIN, IRELAND and SAN FRANCISCO, CA -- (Marketwire) -- 02/22/12 -- Next week at RSA® in San Francisco -- the world's premier gathering of information security experts -- select Ireland-based companies will showcase their newest cyber-security technologies and solutions. Already well-entrenched in the US market, their technologies are preventing network vulnerabilities and securing data for government agencies, large financial institutions, insurance companies and others across the US. Moreover, with business transactions shifting to mobile platforms, and data now stored in the cloud, demand for their solutions is on the rise as customers seek more efficient ways to safeguard information, protect identities and ensure regulatory compliance. Collectively, they'll stage their RSA presence at the InfoSecurity Ireland stand.
The companies represent a fast-growing sector of Ireland's economy. Behind the growth is a rich ecosystem comprised of experts from academia, government, national and international law enforcement agencies, and private industry. Together, they're innovating and commercializing breakthrough anti-virus and anti-fraud systems, easy-to-use compliance tools, digital forensic techniques and other inventive technologies to tackle today's cyber threats.
A selection of the technologies can be seen at RSA from the following companies:
Daon will demo its award-winning IdentityX product at RSA for the first time. Representing a new class of cyber-security solutions, IdentityX uses the end user's mobile phone or tablet and a combination of security options to provide out-of-band authentication, as well as convenient integrated mobile applications. IdentityX can be configured to add layers of security based on transaction risk, from device identifier/certificate-enforced token possession and passcode entry, to GPS analysis and biometrics, such as face and voice matching. Its value was recognized when it captured the Cyber Security & Authentication category win at the 2011 American Technology Awards. To learn more, please visit www.identityx.com.
PixAlert will debut its PCI DSS Scope Assessment Product at the show. This fully automated solution allows businesses to quickly find where Card Holder Data (CHD) is stored on any part of the corporate network. The product offers exceptional visibility into the scale of their CHD exposures, while improving their PCI DSS certification success rates. It's the latest cyber-security innovation from this pioneer of auditing/monitoring software that helps large organizations avoid reputational and brand risk from data breach and leakage. To learn more, please visit www.pixalert.com.
Shenick will showcase its diversifEye™ per-flow IP network test systems for testing application quality of experience (QoE) over secure VPNs in physical and cloud-based networks. Shenick is the only vendor to fully emulate and measure in real-time, stateful applications over secure VPNs right down to each individual application flow. Shenick has customized its tests to support the most popular top-tier vendor-specific VPN testing. By stressing VPNs to breaking point with tens of Gigabits per second of traffic, Shenick can pinpoint issues right down to each network, application and end-user flow on physical and virtualized networks. For enterprises that have employees accessing corporate data using smartphones and tablets over fixed and mobile secure VPNs, Shenick's diversifEye provides in-depth emulation, analysis, including QoE, quality of service and performance limitations. Shenick supports an extensive range of VPNs including IPSec IKEv1, 2, SSL, TLS, DTLS and IPv4 and IPv6, with upcoming support for NSA Suite B. To learn more, please visit www.shenick.com.
SpamTitan will unveil SpamTitan 5.10, the newest version of its popular business anti-spam solution. The latest iteration adds greater ease of use to a product with a near-perfect (99.97 percent) record of cutting spam and filtering viruses, malware and other threats. Enhancements include outbound transport layer security for advanced email encryption, pattern filtering and keyword analyses for customizable data-loss prevention, better anti-spam capabilities enabled by an Outlook plug-in that allows end users to report spam false negatives. Rounding out the product are improved remote monitoring functions and enhanced reporting features. To learn more, please visit www.spamtitan.com.
VigiTrust will debut its newest 'Security of Social Networks' e-learning module at RSA. With an engaging design and new features that build on an earlier version, the module addresses today's pressing social network-related security concerns. Also at the show, the company will demo its full portfolio of IT security e-learning programs that empower large enterprises with new capabilities to pre-empt threats across the organization, while optimizing strategic efficiencies. VigiTrust has transformed how merchants, payment services providers and banks promote security awareness and conduct security assessments through its portfolio of e-learning solutions and advisory services. To learn more, please visit www.vigitrust.com.
Executives from the Irish companies will be present at the InfoSecurity Ireland Stand #123. To learn more, please visit www.infosecurityireland.org.
The companies are supported by Enterprise Ireland, the government agency responsible for the growth and development of Irish companies in international markets. To learn more, please visit www.enterprise-ireland.com.
RSA is a registered trademark of EMC Corporation in the United States and/or other countries.
Contact
Jane Evans-Ryan
Genuity PR for InfoSecurity Ireland
M: +1-408-489-6391
Email: Email Contact


Copyright @ Marketwire
Page: 1
Related Keywords:
Information Security Ireland, Computers/Peripherals,Displays,Tablets,Digital Media Software,Communications,Smart Phone,Ireland,USA,Marketwire, ,IT (Information Technology),Security,Financial,Communications Technology,Business,Spam,Email,Other,
---