Introducing Pocket Girlfriends. The Sequel to the 2009 Blockbuster Hit. Coming Exclusively to iTunes App Store for iPhone, iPod and iPad
(April 22, 2011)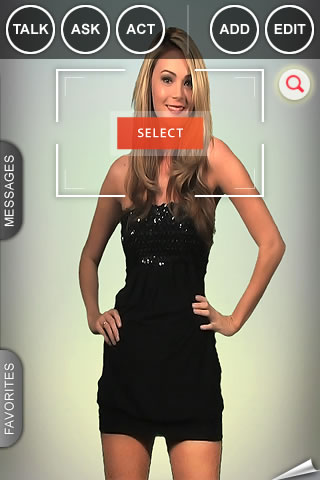 Phoenix, AZ (PRWEB) April 22, 2011
Pocket Girlfriends can talk. Amazing, absolutely hilarious one liners that every guy loves to hear. They'll listen, too. Type in any question and they'll respond to it thanks to their state of the art cutting edge artificial intelligence engine.
Pocket Girlfriends are animated. A highly sophisticated Avatar that uses actual video of a real person. They're interactive. Theyre Accelerometer aware. Shake them. Touch them. Easily create custom audio clips. Theyll say anything you want, so be creative.
Discover what everyone's been talking about.
Device Requirements:
Apple iPhone, iPod Touch or iPad 3.0 or later
Pricing and Availability:
The Full Version of Pocket Girlfriends is only $0.99 (USD) and available worldwide exclusively through the App Store in the Entertainment category. Download it now and try it out. Full Version or Free Version . Promo codes are available for qualified reviewers. Please specify the website or blog you represent when making your request.
###
Read the full story at http://www.prweb.com/releases/2011/04/prweb5261484.htm.
Page: 1
Related Keywords:
computing and information technology,satellite technology,wireless technology,science and technology,technology (general),identification technology,agricultural research and technology,Commonwealth Games,Winter Goodwill Games,Summer Asian Games,Winter Asian Games,Panamerican Games,African Games,Mediterranean Games,SouthEast Asiatic Games,PanPacific Games,SouthPacific Games,PanArabic Games,Summer Goodwill Games,World games,paralympic games,arts, culture and entertainment,entertainment (general),entertainment award,computer crime,Commonwealth Games,Winter Goodwill Games,Summer Asian Games,
---