Intertainment's Ortsbo Real Time Translator to Launch Experiential Language Learning Platform With Lingo Media
(March 31, 2011)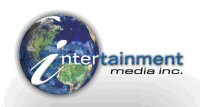 NEW YORK, NEW YORK and SAN MATEO, CALIFORNIA and TORONTO, CANADA -- (Marketwire) -- 03/31/11 -- Intertainment Media Inc. ("Intertainment" or the "Company") (TSX VENTURE: INT)(OTCBB: ITMTF)(FRANKFURT: I4T) announces that its social media, real time, language translation platform, Ortsbo.com (www.ortsbo.com), has entered into an agreement to establish a 50/50 joint venture with Toronto-based, English language learning specialists, Lingo Media Corporation (TSX VENTURE: LM)(OTCBB: LMDCF) ("Lingo Media") to launch the Ortsbo Learning Center, powered by Lingo Media. The Highly Experiential Language Learning Platform (HELLP) will provide users with the ability to learn, initially English, through micro-payment and course tuition-based online interactive language learning.
With over 8.6 Million unique monthly users of Ortsbo and over 10 Million minutes of weekly user engagement, the Ortsbo Learning Center, powered by Lingo Media will form part of Ortsbo.com and provide language training solutions for users.
According to the British Council's commissioned study, English Next, the massive increase in the number of people learning English is likely to reach a peak of around 2 billion in the next 5-10 years, with a significant increase coming from Chinese students, estimated now at 250 million English learners and increasing about 20 million per year.
The services offered by the Ortsbo Learning Center will consist of online individual and modular units that will initially teach English to a wide range of consumers, professionals and corporate clients.
Users will be introduced to a series of free introductory lessons and will be able to purchase additional lessons on a micro-payment basis, or full courses through a tuition- based business model. Large corporate seat programs will also be available. Individual lessons will range in price from as little as US$0.25 per lesson, up to US$50.00 per module and up to US$150.00 for full courses. Market prices will vary on a regional basis. Discount pricing will be available for qualified organizations and commercial enterprises.
"Ortsbo provides a natural environment for language-based training and services. With over 8.6 Million active monthly unique users and growing, with China being the largest user group, followed by Brazil, there are natural synergies with Lingo Media," said David Lucatch, President of Ortsbo Inc. / CEO Intertainment Media Inc. "The Ortsbo Learning Center featuring HELLP is a revolutionary shift in language learning, making it fun for people of all ages to become proficient in English and other languages."
Lingo Media's ELL Technologies' products, content and learning modules are mapped to the world's leading language learning standard exams including Education Testing Service's TOEFL and TOEIC; the Council of Europe; University of Cambridge, British Council and IDP Education IELTS; and the University of Cambridge's UCLES / Cambridge Assessment, Europe's largest assessment agency.
"Providing language learning services to major organizations and enterprises including the Shanghai World Expo 2010, Southern China Airlines, Mercedes SMART and major universities internationally, Lingo Media and its divisions distribute its language learning products in 25 countries," said Michael Kraft, President & CEO of Lingo Media. "Our agreement with Ortsbo for the launch of the Ortsbo Learning Center allows us to leverage the dynamic growth of Ortsbo's social media and upcoming email translation platforms and provide users with the opportunity to increase their language proficiencies."
To become a Facebook Fan of Ortsbo, sign up at www.facebook.com/ortsbo
Follow Ortsbo on Twitter
To review Ortsbo's weekly performance metrics and the Company's corporate blog, please visit www.intertainmentmedia.com/blog
About Ortsbo: www.ortsbo.com
Ortsbo (www.ortsbo.com) enables real-time conversational translation in over 50 languages and seamlessly integrates with today's most popular social media platforms.
Ortsbo's real time multi-session, multi-platform and multi-lingual application connects to PC and Mac computers, mobile browsers as well as all major search engine chat platforms including Microsoft, Google and Yahoo! along with Facebook, iChat, AIM, ICQ, Gadu-Gadu, Ovi, Lotus Sametime, LiveJournal and Tencent QQ and QQ International, China's largest chat platforms and Twitter. Ortsbo instantly provides real time translation capabilities to well over 1 billion active chat accounts in over 170 Countries / Territories.
Ortsbo Inc. is a division of Intertainment Media Inc., a Rich Media Applications leader, focused on delivering leading edge technology and marketing solutions enabling clients to power enhanced branding, loyalty initiatives and consumer engagement. Selected as a Microsoft Global Agency Initiative partner, Intertainment has joined an elite group of interactive agencies worldwide that Microsoft recommends to its Partners and Customers.
Intertainment Media owns and operates a number of key properties including Ad Taffy, itiBiti, Ortsbo and Magnum. For more information on the Company and its properties, please visit www.intertainmentmedia.com
Headquartered in the Toronto, Canada region, with offices in New York, Los Angeles and San Mateo, CA, Intertainment Media Inc. is listed on the Toronto Venture Exchange under the symbol "INT" (TSX VENTURE: INT) and in the US under the symbol "ITMTF". Intertainment is also traded in Europe, on the Frankfurt Exchange under the symbol "I4T".
About Lingo Media (TSX VENTURE: LM)(OTCBB: LMDCF)
Lingo Media Corporation (www.lingomedia.com) is a diversified online and print-based education products and services company focused on English language learning ("ELL") on an international scale through its four distinct business units: ELL Technologies; Parlo; Speak2Me; and Lingo Learning. ELL Technologies is a globally-established ELL multi-media and online training company marketed under the Q Group brand (www.elltechnologies.com). Parlo is a fee-based online ELL training and assessment service (www.parlo.com). Speak2Me is a free-to-consumer advertising-based online ELL service in China (www.speak2me.cn). Lingo Learning is a print-based publisher of ELL programs in China. Lingo Media has formed successful relationships with key government and industry organizations, establishing a strong presence in China's education market of more than 300 million students. The Company continues to expand its ELL offerings in China and is extending its reach globally.
This news release may contain certain forward-looking information. All statements included herein, other than statements of historical fact, is forward-looking information and such information involves various risks and uncertainties. There can be no assurance that such information will prove to be accurate, and actual results and future events could differ materially from those anticipated in such information. A description of assumptions used to develop such forward looking information and a description of risk factors that may cause actual results to differ materially from forward-looking information can be found in the company's disclosure documents on the SEDAR website at www.sedar.com. The company does not undertake to update any forward-looking information except in accordance with applicable securities laws.
This release may contain forward looking statements within the meaning of the "safe harbor" provisions of US laws. These statements are based on management's current expectations and beliefs and are subject to a number of risks and uncertainties that could cause actual results to differ materially from those described in the forward looking statements. Intertainment Media Inc. does not assume any obligation to update any forward looking information contained in this news release.
Neither the TSX Venture Exchange nor its Regulation Services Provider (as that term is defined in the policies of the TSX Venture Exchange) accepts responsibility for the adequacy or accuracy of this release.
Contacts:
For Ortsbo / Intertainment Media Inc.:
David Lucatch
CEO
800-395-9943 / 905-763-3510
[email protected]
www.ortsbo.com / www.intertainmentmedia.com

Public Relations / Media Inquiries:
SS | PR
[email protected]
www.sspr.com

For Lingo Media Corporation:
Lingo Media
Michael Kraft, President & CEO
(416) 927-7000 Ext. 23 or Toll Free: (866) 927-7011
(416) 927-1222 (FAX)
[email protected]
www.lingomedia.com

Investor Contact:
Alliance Advisors, LLC
Thomas Walsh
Senior Vice President
(212) 398-3486
[email protected]


Copyright @ Marketwire
Page: 1
Related Keywords:
Intertainment Media Inc. and Lingo Media Corporation, Mac, OS9, OSX, Canada, Toronto, China, Brazil, Marketwire, Inc., Discount, Business, Browsers, Email, china, Other,
---