Intertainment's Ortsbo Real Time Translator To Launch Email Plug-in For Microsoft Outlook ("O4O") at KISS Live & Global
Instant Translation Platform for World's Largest Email Platform Arrives May 20, 2011
(May 16, 2011)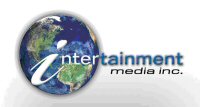 NEW YORK, NY and LOS ANGELES, CA and SAN MATEO, CA and TORONTO -- (Marketwire) -- 05/16/11 -- Intertainment Media Inc. ("Intertainment" or the "Company") (TSX-V: INT) (OTCQX: ITMTF) (FRANKFURT: I4T) announces that its social media, real time, language translation platform, Ortsbo.com (www.ortsbo.com), with over 15.8 Million Unique Monthly Users, month over month, will be launching its instant email translation plug-in Ortsbo for Outlook or "O4O" for the world''s largest email platform, Microsoft Outlook, at its online, live streamed chat event with Gene Simmons and Paul Stanley - KISS Live & Global on May 20, 2011. Users can register for the event at www.ortsbo.com or www.kissliveandglobal.com.
Ortsbo will initially make up to 10 Million copies of O4O available on a global basis to consumers and businesses on an introductory basis from mid June through mid September 2011. Participants and viewers of KISS Live & Global will get a sneak peek at the O4O software and user bonus program, Ortsbo Cruise Into Translation that will feature a host of exclusive prizes including major VIP packages. Pricing packages for Ortsbo for Outlook (O4O) will be announced at the event.
Participants of KISS Live and Global can chat with rock legends Gene Simmons and Paul Stanley in over 50 languages as Ortsbo attempts to establish a world record for the Most Nationalities in an Online Chat. Viewers will be entertained to a visual spectacle as the event is live streamed globally from the Beverly Hills Hotel Rodeo Room in Beverly Hills, CA to computer, iPhone and Android devices around the world.
Ortsbo''s flagship product for social media continues to accelerate generating over 21.2 Million minutes of User Engagement - a new record for weekly minutes of User Engagement, bringing the total since launching in late July 2010 to 242 Million. Additionally, Ortsbo generated 12.4 Million Page Views, 6.7 Million Online Sessions and 4.65 Million Unique Users in the past week. Over 80% of users visit Ortsbo web sites directly and are not using search engines or third party referrals. With over 128,000 Facebook Fans and over 14,600 Twitter followers, the Company continues to experience viral growth opportunities.
When initially launched in July 2010, Ortsbo''s social media translation platform infrastructure was designed to handle the expected first 2 to 3 years of operations. Ortsbo has exceeded all growth projections in its first 9 months and has maximized existing platform capabilities and consequently the Company is now accelerating its move to Microsoft''s Window Azure Cloud platform to accommodate the continued viral growth of Ortsbo.
The new Ortsbo Azure platform is expected to be active by mid June as the priority for Azure development has been the KISS Live and Global event technology. This transition will provide virtually unlimited access to Ortsbo from anywhere in the world on almost any computer, smartphone or tablet device.
To become a Facebook Fan of Ortsbo, sign up at www.facebook.com/ortsbo.
Follow Ortsbo on Twitter.
To review Ortsbo''s weekly performance metrics and the Company''s corporate blog, please visit www.intertainmentmedia.com/blog.
About Ortsbo Inc. www.ortsbo.com.
Ortsbo (www.ortsbo.com) enables real-time conversational translation in over 50 languages and seamlessly integrates with today''s most popular social media platforms.
Ortsbo Inc. is a division of Intertainment Media Inc., a Rich Media Applications leader, focused on delivering leading edge technology and marketing solutions enabling clients to power enhanced branding, loyalty initiatives and consumer engagement. Selected as a Microsoft Global Agency Initiative partner, Intertainment has joined an elite group of interactive agencies worldwide that Microsoft recommends to its Partners and Customers.
Ortsbo''s flagship product for social media (www.ortsbo.com) supports global communications with instant translation capability, real time multi-lingual social media chat connects to PC and Mac computers, mobile browsers as well as all major search engine chat platforms including Microsoft, Google and Yahoo! along with Facebook, iChat, AIM, ICQ, Gadu-Gadu, Ovi, Lotus Sametime, LiveJournal and Tencent QQ and QQ International, China''s largest chat platforms and Twitter.
Ortsbo allows users to communicate with family, friends and colleagues around the world, providing users with the ability to break down language and cultural barriers through its easy to use, language centric interface. User demographics have continued to favor the BRIC countries with China remaining the number 1 usage country for Ortsbo followed by Brazil, the US, South Korea, Canada, Taiwan, Germany, Argentina, Russia and India. Ortsbo''s Top 10 user countries have a combined population of over 3.4 Billion people.
International rock legend, accomplished global entrepreneur and one of the world''s most recognized personalities, Gene Simmons has endorsed Ortsbo.com, having signed on as a business partner and to serve as Ortsbo''s official spokesperson.
The personification of today''s globally connected, multi-cultural citizen, Simmons is fluent in five languages, including English, Hebrew, Hungarian, and German, as well as some Japanese and he''s working to add Mandarin to his repertoire. Simmons will lend his legendary personality to help spread the word about Ortsbo''s unique, translator experience platform that integrates seamlessly with the most popular social media platforms to enable users from around the world to instantly send and receive messages in their native language.
Intertainment Media owns and operates a number of key properties including Ad Taffy, itiBiti, Ortsbo and Magnum. For more information on the Company and its properties, please visit www.intertainmentmedia.com.
Headquartered in the Toronto, Canada region, with offices in New York, Los Angeles and San Mateo, CA, Intertainment Media Inc. is listed on the Toronto Venture Exchange under the symbol "INT" (TSX VENTURE: INT) and in the US under the symbol "ITMTF". Intertainment is also traded in Europe, on the Frankfurt Exchange under the symbol "I4T".
This news release may contain certain forward-looking information. All statements included herein, other than statements of historical fact, are forward-looking information and such information involves various risks and uncertainties. There can be no assurance that such information will prove to be accurate, and actual results and future events could differ materially from those anticipated in such information. A description of assumptions used to develop such forward looking information and a description of risk factors that may cause actual results to differ materially from forward-looking information can be found in the company''s disclosure documents on the SEDAR website at www.sedar.com. The company does not undertake to update any forward-looking information except in accordance with applicable securities laws.
This release may contain forward looking statements within the meaning of the "safe harbor" provisions of US laws. These statements are based on management''s current expectations and beliefs and are subject to a number of risks and uncertainties that could cause actual results to differ materially from those described in the forward looking statements. Intertainment Media Inc. does not assume any obligation to update any forward looking information contained in this news release.
For Ortsbo / Intertainment Media Inc.:
David Lucatch
CEO
800-395-9943 / 905-763-3510
[email protected]
www.ortsbo.com or www.intertainmentmedia.com
Public Relations / Media Inquiries:
SS/PR
[email protected]
www.sspr.com


Copyright @ Marketwire
Page: 1
Related Keywords:
Intertainment Media Inc., Family,Internet,Family,Digital Media Software,Communications,Digital Audio,Web,Smart Phone,iPods,iphone,Search,Applications,Family,Google,Blogs/videoblogs,EMail,Social Media,Applications,Public Relations,Sales & Marketing,Computer Technology,Internet,Business Issues,Mobile Devices,Smartphone,Social Media,Search,Internet Server Applications,Search Engines,E-mail,Search Servers,Public Relations,Computers/Peripherals,Prosumer/Consumer,Business,Computer,Workstation/CPU,Input/Output,Handheld PC/PDA,Marketing,PDA/Smartphone,Standards/Initiatives,email,Mac,OS9,OSX,Canada,Russia,Germany,Toronto,India,China,Korea,Taiwan,Brazil,Argentina,Marketwire, Inc.,Apple Computer,Internet Technology,Business,Browsers,Email,russia,china,india,Family,Other,
---