Intertainment's Ortsbo Outpaces Facebook Growth in Its First 6 Months
(January 27, 2011)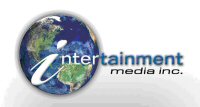 NEW YORK, NEW YORK and SAN MATEO, CALIFORNIA and TORONTO, CANADA -- (Marketwire) -- 01/27/11 -- Intertainment Media Inc. ("Intertainment" or the "Company") (TSX VENTURE: INT) announces that the growth of its social media, real time, translation platform, Ortsbo.com, continues to outpace the first year growth of Facebook. On a weekly basis with over 1.1 Million unique users, 1.5 Million online sessions and almost 6 million minutes of user engagement, Ortsbo continues to accelerate its marketing initiatives with viral results. Language and communication barriers continue to erode as Ortsbo users are spending up to 15 minutes per session using Ortsbo's instant translation services chatting with friends, families and colleagues in real time in over 50 languages.
In the article Facebook: Facts & Figures 2010 published by digitalbuzzblog.com, by the end of its first year, 2004, Facebook had 1 Million users. By comparison, after 6 month of operations, December 2010, Ortsbo already has over 2.1 Million active users on a monthly basis, and currently tracking at over 1.1 Million per week, well on its way to Facebook's 2005 second year results of 5.5 Million active users.
The following chart provides a visual representation of the growth of Ortsbo versus Facebook in the first year.
To view the chart, please visit the following link: http://media3.marketwire.com/docs/intgraph127.pdf
Today, over 60 Million more people speak Chinese and Spanish than all English speakers globally, according to Internet World Stats.
"With Facebook still not actively available in China, Ortsbo has moved quickly to connect its multi-lingual, real time translation platform to all leading social media global platforms including China's Tencent QQ and QQ International. This has provided Ortsbo with a significant opportunity to take advantage of the growing Internet population in the region and accelerate its growth," said David Lucatch, President, Ortsbo Inc. / CEO, Intertainment Media Inc.
Mashable.com reported on November 15, 2010 that "All signs point toward an increasingly multilingual future for the web. It's estimated that over a billion people will be using PCs in the so-called BRIC (Brazil, Russia, India, and China) countries alone by 2015, and the opportunity is even greater when you factor more people accessing the web using mobile devices than computers in many emerging markets. It's time businesses of all sizes embraced the foreign language Internet."
In the article, writer Christian Arno, founder of Lingo24, continues by stating, "In the last ten years, the use of Arabic online has increased by over 2500%, while Chinese and Spanish rose twelve and seven-fold respectively. And English? It didn't even triple."
Arno goes on to say, "Today, 42% of all Internet users are in Asia, while almost a quarter are in Europe and just over 10% are in Latin America. These stats shouldn't sway businesses towards targeting one region over another, though - Latin American countries account for over 200 million people on the web."
According to ComScore, Latin American tweets are up over 300% between June 2009 and June 2010, followed by 243% in the Asia Pacific region, 142% in the Middle East and Africa, and 106% in Europe. By comparison, North America only increased by 22%.
In his January 15, 2011 Globe and Mail article, SURFIN' IN TONGUES, Steve Brearton reports that nearly one-third of Internet usage currently occurs in English. But within five years, Chinese is expected to surpass English as the most-used language on the Web
Ortsbo's real time multi-session, multi-platform and multi-lingual application connects to PC and Mac computers, mobile devices as well as all major search engine chat platforms including Microsoft, Google and Yahoo! along with Facebook, iChat, AIM, ICQ, Gadu-Gadu, Ovi, Lotus Sametime, LiveJournal and Tencent QQ and QQ International, China's largest chat platforms and Twitter. Ortsbo instantly provides real time translation capabilities to well over 1 billion active chat accounts in over 170 Countries / Territories.
To become a Facebook Fan of Ortsbo, sign up at www.facebook.com/ortsbo
Follow Ortsbo on Twitter
To review Ortsbo's weekly performance metrics and the Company's corporate blog, please visit www.intertainmentmedia.com/blog
About Ortsbo: www.ortsbo.com
Ortsbo (www.ortsbo.com) enables real-time conversational translation in over 50 languages and seamlessly integrates with today's most popular social media platforms.
Ortsbo Inc. is a division of Intertainment Media Inc., a Rich Media Applications leader, focused on delivering leading edge technology and marketing solutions enabling clients to power enhanced branding, loyalty initiatives and consumer engagement. Selected as a Microsoft Global Agency Initiative partner, Intertainment has joined an elite group of interactive agencies worldwide that Microsoft recommends to its Partners and Customers.
Intertainment Media owns and operates a number of key properties including Ad Taffy, itiBiti, Ortsbo and Magnum.
Headquartered in the Toronto, Canada region, with offices in New York, Los Angeles and San Mateo, CA, Intertainment Media Inc. is listed on the Toronto Venture Exchange under the symbol "INT" (TSX VENTURE: INT).
This news release may contain certain forward-looking information. All statements included herein, other than statements of historical fact, is forward-looking information and such information involves various risks and uncertainties. There can be no assurance that such information will prove to be accurate, and actual results and future events could differ materially from those anticipated in such information. A description of assumptions used to develop such forward looking information and a description of risk factors that may cause actual results to differ materially from forward-looking information can be found in the company's disclosure documents on the SEDAR website at www.sedar.com. The company does not undertake to update any forward-looking information except in accordance with applicable securities laws.
This release may contain forward looking statements within the meaning of the "safe harbor" provisions of US laws. These statements are based on management's current expectations and beliefs and are subject to a number of risks and uncertainties that could cause actual results to differ materially from those described in the forward looking statements. Intertainment Media Inc. does not assume any obligation to update any forward looking information contained in this news release.
Neither the TSX Venture Exchange nor its Regulation Services Provider (as that term is defined in the policies of the TSX Venture Exchange) accepts responsibility for the adequacy or accuracy of this release.
Contacts:
For Ortsbo / Intertainment Media Inc.:
David Lucatch
CEO
800-395-9943
[email protected]
www.ortsbo.com or www.intertainmentmedia.com

World Market Media
Editor's Desk
+1 877 801 8408 Ext. 307
[email protected]
www.worldmarketmedia.com

Public Relations / Media Inquiries:
SS / PR
Steve Simon
+1 847-415-9347
[email protected]
www.sspr.com


Copyright @ Marketwire
Page: 1
Related Keywords:
Intertainment Media Inc., Mac,OS9,OSX,Canada,Africa,Russia,Toronto,India,China,Marketwire, Inc.,Internet Technology,Internet,middle east,russia,china,india,Other,
---