Internet Broadcasting Partners With Mashery to Expand API Platform
Alliance Enables IB Partner Web Sites to Extend Media Experience to Mobile
(March 09, 2010)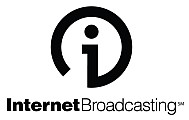 ST. PAUL, MN -- (Marketwire) -- 03/09/10 -- Internet Broadcasting (www.ibsys.com), the leading provider of local Web sites, content and advertising revenue solutions to major media companies, has announced a strategic technology partnership with Mashery (www.mashery.com), a top provider of on-demand API management solutions.
This new alliance expands IB's API program, and will enable TV Web sites to extend the media experience to mobile through BlackBerry Applications and iPhone Applications.
"IB's goal is to enable its local media partners to use APIs to expand their content contribution and distribution models," said Jeff Kimball, Chief Operating Officer, IB. "These enhancements are at the center of IB's efforts to expand the flexibility and extensibility of our publishing platform, and enable our partners to enrich their local Web site capabilities and functionality."
The San Francisco-based Mashery, which is best-of-breed at helping companies secure and manage their API programs, powers APIs for a number of top brand name media companies and empowers a community of over 50,000 developers to create innovative applications and new user experiences in a controlled environment.
According to Mashery CEO Oren Michels: "Running API web infrastructure services is at the core of what we do, and having an API strategy tied to one's core business represents big opportunities for local media sites. Advancing this critical technology will be key to helping stations thrive. APIs can also serve as an engine to social discovery. With TV station sites having a more flexible and open platform, they can more easily integrate their content within social networks and drive even greater audience participation."
About Mashery
Mashery works with leading companies to maximize new distribution and marketing channels through the effective use of APIs. Mashery enables business-aligned API strategies by providing infrastructure, management, and reporting services; offering powerful, flexible, secure, and scalable IT management alongside developer outreach and support tools. The Mashery API Network is comprised of almost 50,000 registered developers and growing. The company enables customers to leverage the benefits of an open API while maintaining a focus on their core business. With over 80 customers, Mashery services the technology, media, entertainment, retail, business information services, and travel industries. Current customers include The New York Times, Hoovers, CBS Interactive, Best Buy, Netflix, and many others.
About Internet Broadcasting
Internet Broadcasting is the leading provider of local Web sites, content and advertising revenue solutions to the world's most successful media companies. Internet Broadcasting operates the leading U.S. local media network on the Internet and builds products, creates content and develops advertising programs that make it easier for publishers and advertisers to reach engaged local audiences in relevant environments. Internet Broadcasting's premier partnerships include CNN, Cox Media Group, Hearst Television, McGraw-Hill Broadcasting, Meredith Broadcasting Group, Morgan-Murphy, Post-Newsweek Stations and Telemundo among others. For more information, visit http://www.ibsys.com.
Copyright @ Marketwire
Page: 1
Related Keywords:
Internet Broadcasting, USA,Marketwire,Apple Computer,Television,Internet Technology,Business,Entertainment,Internet,
---