International Commercial Television, Inc. Reports Over $2.6 Million in Revenue During the First Quarter 2012
(May 15, 2012)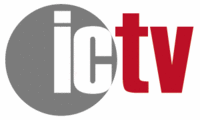 WAYNE, PA -- (Marketwire) -- 05/15/12 -- International Commercial Television, Inc. (OTCQB: ICTL) (PINKSHEETS: ICTL) ("ICTV" or "The Company") a premier company employing prominently profiled infomercial campaigns to market and brand unique products to the global consumer through multi-channels of distribution, is announcing the following:
On May 15, 2012, the Company filed its first quarter Form 10-Q reporting revenue for the three months ended March 31, 2012 of $2,655,311, as compared to $532,238 for the same period in 2011, an increase of approximately 399%. The Company also reduced its net loss for the three months ended March 31, 2012 to $21,608 as compared to $233,536 for the same period in 2011, a decrease of approximately 91%. Included in the net loss at March 31, 2012 is $113,312 of stock based compensation expense that the Company incurred due to the issuance of stock options and warrants to employees and consultants.
Adjusted EBITDA (as defined and reconciled to GAAP) for the first quarter of 2012 was $96,191, an increase of $318,031 or 143% as compared with the first quarter of 2011.
The primary reason for the increase in revenue is the continued success of the new DermaWand™ infomercial. During the quarter ended March 31, 2012 sales relating to DermaWand™ from direct response television (DRTV) were approximately $1,976,000 as compared to approximately $51,000 during the comparative quarter in 2011.
A secondary reason for the growth in revenue was an increase in international sales. During the three months ended March 31, 2012, international sales revenue for DermaWand™ was approximately $595,000, as compared to approximately $146,000 during the comparative quarter in 2011. The increase in sales internationally is primarily due to the new DermaWand™ infomercial running in Europe, Asia, and South America.
Richard Ransom, President and Chief Financial Officer, stated, "The worldwide sales success of DermaWand™ underscores our excitement for ICTV. The Company is committed to expanding the DermaWand™ brand worldwide, while adding new products to our portfolio. We believe ICTV is poised to make 2012 the best year in the history of the Company."
The Company encourages all investors and interested parties to visit its corporate website: (www.ictvonline.com). Anyone who is interested in receiving direct communication with the latest news about the Company can go to the website and sign up to receive the Investor Newsletter. The Company also post regular updates on its Facebook page: https://www.facebook.com/ICTVONLINE.
International Commercial Television, Inc.'s stock is now listed on the OTCQB with the ticker symbol of ICTL. OTCQB consists of nearly 4,000 emerging companies that are current in their reporting obligations to the SEC or a U.S. banking regulator.
The OTCQB provides investors and broker-dealers an electronic trading environment. Investors can trade OTCQB securities through their personal choice of broker-dealer and obtain real-time stock quotes from most online broker-dealers such as E*Trade, Fidelity, TD Ameritrade, Schwab, and Scottrade.
About International Commercial Television, Inc.
Headquartered in Wayne, Pennsylvania, International Commercial Television, Inc. is a rapidly expanding global consumer products company marketing unique and effective products in clearly defined market segments particularly health and beauty, fitness and leisure sports and children's products, with distribution channels in place in over 35 countries worldwide. The Company utilizes a distinctive marketing strategy and multi-channel distribution model to develop, market, and sell their products. Marketing and distribution of the Company's products is done through infomercials, live home shopping television, specialty outlets, online shopping, and other forms of distribution.
Non-GAAP Financial Information
Adjusted EBITDA is defined as income from continuing operations before depreciation, amortization, interest expense, interest income, and stock-based compensation. Adjusted EBITDA is not intended to replace operating income, net income, cash flow or other measures of financial performance reported in accordance with generally accepted accounting principles. Rather, Adjusted EBITDA is an important measure used by management to assess the operating performance of the Company. Adjusted EBITDA as defined here may not be comparable to similarly titled measures reported by other companies due to differences in accounting policies.
Forward-Looking Statements
The matters discussed in this press release may contain "forward-looking statements" (as defined in the Private Securities Litigation Reform Act of 1995). The Company intends that the safe harbor provisions of Section 21E of the Securities Exchange Act of 1934, as amended, and Section 27A of the Securities Act of 1933, as amended, apply to forward-looking statements made by ICTV. Undue reliance should not be placed on forward-looking statements as they may involve risks and uncertainties. The actual results that ICTV achieves may differ materially from any forward-looking statements due to such risks and uncertainties.
FOR FURTHER INFORMATION PLEASE CONTACT:

International Commercial Television, Inc.
Investor Relations

1-206-931-1668
Email: Email Contact
Website: www.ictvonline.com


Copyright @ Marketwire
Page: 1
Related Keywords:
International Commercial Television, Inc., USA, Marketwire, Inc., , Sports, Financial, Television, Sports, Outdoor Sports, Other,
---