Intercontinental Hotels Group Mobilizes Internal Talent With Taleo in Biggest Ever Recruitment Drive
Taleo Calls on Businesses to 'Look Within' to Find the Right People to Drive Growth in Difficult Times
(February 06, 2012)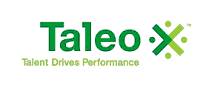 DUBLIN, CA -- (Marketwire) -- 02/06/12 -- Taleo Corporation (NASDAQ: TLEO) the global leader of SaaS-based Talent Management solutions, is heralding the InterContinental Hotels Group (IHG) as the front runner in global talent mobility, as the leading global hotel company looks to recruit 400,000 people over the next four years.
Promoting IHG as an example of best practice, Taleo is calling for employers to ensure that they have the 'talent intelligence' to mobilize and deploy their existing staff, rather than relying wholly on external recruitment drives. As the economic crisis continues to put financial pressure on companies of all sizes, an in-depth understanding of the skills and career aspirations of existing staff allows businesses to minimize recruiting and onboarding costs, while still filling the roles needed to support their objectives.
Already responsible for 4,500 hotels and 666,000 hotel rooms around the world, IHG is opening new locations at an average of one a day around the world. IHG boasts the industry's largest hotel development pipeline, currently progressing 1,100 hotels (more than 180,000 rooms). This rapid expansion has created the positive challenge of ensuring that IHG has the right people in place to manage the growth, and over the next four years, the Group plans to hire around 400,000 people. By implementing Taleo Recruiting, IHG has the talent intelligence able to source, assess, hire and onboard the best talent.
"We need people who are brand aware -- what we call 'brand-hearted' -- who can deliver our vision to our customers and our team so that our hotels are successful," says Claire Guberg, IHG's Global Talent Systems Manager. "We believe that the best way of getting that level of awareness is to look internally for the key positions that we need around the globe. Taleo's software allows us to create a pool of people that we can search to find out where in the world they would like to work, and within which functions, helping us to quickly check we're approaching the right people when it comes to new opportunities."
One of the primary ways that IHG helps drive internal mobility is with its biannual Careers Week. This event encourages existing IHG personnel -- no matter their level or job function -- to go into the Taleo system and create a profile. IHG's Career Week makes a significant impact in collating the information they need to successfully manage their internal talent. The most recent event, held in September, saw 5,000 people across 89 countries create a profile -- the highest number yet. IHG also found that increasing numbers of their staff would be comfortable applying for an internal opportunity and know how to do this.
In real terms, this is delivering a significant impact on the success of IHG's internal mobility program. Internal hires of general manager vacancies have increased to 84 percent from 61 percent in 2010, supported by an increase from 10 percent to 26 percent for corporate roles and 7 percent to 8 percent for hotel vacancies.
Jason Blessing, Executive Vice President at Taleo, says, "IHG is one of the best examples of an organization using talent intelligence to drive talent mobility. They have put in place the processes and technology to ensure that managers are truly able to recruit from a global internal talent pool. The returns that the company has enjoyed as a result, in terms of reduced recruitment costs, better brand awareness and loyalty among employees and overall increases in productivity and profitability, are absolutely remarkable."
Claire Guberg concludes, "In order to achieve business growth on the kind of scale that we're looking at, you can't handle the recruitment process manually -- it would jeopardize the quality of the process and the candidate experience. Taleo Recruiting allows us to spend less time on managing the processes and more time being dynamic and proactive in how we recruit."
Follow us on Twitter and Facebook.
About Taleo
Taleo (NASDAQ: TLEO) helps organizations improve the performance of their business by unlocking the power of their people. Taleo is the only company to provide industry leading solutions in every category of Talent Management. Through its cloud-based platform, Taleo optimizes recruiting, performance management, learning and compensation -- and integrates them all so managers have the insights they need to achieve Talent Intelligence. Customers also plug into Taleo's unique Talent Grid community to harness the power of proven best practices, millions of users, and Taleo-ready partner solutions. From small and medium sized businesses to large enterprises, more than 5,000 organizations rely on Taleo every day to pursue growth, innovation and customer success.
Forward-looking Statements
This release contains forward-looking statements, including statements regarding the demand for and benefits from the use of Taleo's solutions. Any forward-looking statements contained in this press release are based upon Taleo's historical performance and its current plans, estimates and expectations and are not a representation that such plans, estimates, or expectations will be achieved. These forward-looking statements represent Taleo's expectations as of the date of this press release. Subsequent events may cause these expectations to change, and Taleo disclaims any obligation to update the forward-looking statements in the future. These forward-looking statements are subject to known and unknown risks and uncertainties that may cause actual results to differ materially. Further information on potential factors that could affect actual results is included in Part II, Item 1A of Taleo's Quarterly Report on Form 10-Q, as filed with the SEC on November 9, 2011, and in other reports filed by Taleo with the SEC.
Copyright @ Marketwire
Page: 1
Related Keywords:
Taleo Corporation, Marketwire, , Financial, Business, Other,
---