Interbit Data's Products Certified for Establishing Meaningful Use
The First to Receive Meaningful Use Certification for Its Products, Interbit Data Offers Various Report Distribution Capabilities That Are Advantageous in an EHR System Implementation
(October 18, 2011)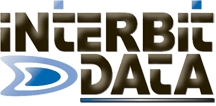 NATICK, MA -- (Marketwire) -- 10/18/11 -- Interbit Data today announced that several of its products have been certified for inclusion as part of an overall EHR system implementation for establishing "Meaningful Use" of patient medical records. Hospitals and other healthcare facilities achieving Meaningful Use will receive incentives offered by the American Recovery and Reinvestment Act of 2009 (ARRA). Interbit Data's solutions expand the usefulness of a healthcare information system (HCIS) with functionality that is needed for delivering information across hospitals in a timely and secure manner. The company is the first in its market to receive certification.
"Hospitals know that by using products with the Meaningful Use certification, the process of becoming compliant with ARRA will be much smoother," said Arthur Young, president of Interbit Data. "We're now well-positioned to support any EHR system implementation. We recognize the importance of this certification and will continue to achieve and maintain certification as additional steps to ensuring confidence on our products."
The Interbit Data products receiving Meaningful Use certification include NetDelivery with Document Manager, NetDelivery 6.0, Document Manager Stand Alone, and NetFax CS. These products securely deliver patient information from a hospital's healthcare information system (HCIS) to the clinicians involved in patient care, to physicians' electronic medical records (EMRs) and to patient portals.
Interbit Data's products were tested and certified by InfoGard Laboratories, the premier accredited IT security laboratory in the United States, which is under the direction of the Office of the National Coordinator Authorized Testing and Certification Body (ONC-ATCB) program. The EHR modules are compliant for 2011-2012 and have been certified by the ONC-ATCB in accordance with the applicable certification criteria adopted by the Secretary of Health and Human Services. The certification does not represent an endorsement by the U.S. Department of Health and Human Services or guarantee the receipt of incentive payments.
The certification was fulfilled in conjunction with certified MEDITECH healthcare information system (HCIS) platforms, which include MEDITECH Magic 5.6.4 and 5.6.5, MEDITECH Magic 5.6.4 HCIS - HCA EHR, and MEDITECH 6.0. The certification encompasses all of the security criteria, as well as Timely Access and Electronic Copy of Discharge Instructions. In addition, NetDelivery and Document Manager have been certified for both Ambulatory and In-patient practice types. Therefore, hospitals and other health service providers working toward meeting Phase One Meaningful Use requirements can purchase NetDelivery, Document Manager or NetFax with confidence the products will help move them forward with their electronic health records initiative.
NetDelivery securely distributes reports from the HCIS to multiple recipients and locations via fax, encrypted print stream, encrypted file or email, allowing the user to define (by recipient/user and location) whether to send the data as a fax, a file, an email or directly to a printer.
NetFax replaces dedicated fax appliances, running on a Windows PC and integrating fully with the HCIS faxing routines.
Document Manager quickly and easily assembles various records into one encrypted electronic file, which can be provided securely to anyone entitled to access it. Reports and documents created with Document Manager may be distributed via NetDelivery, email or written to removable storage devices.
Because Interbit Data's products enable the secure delivery and exchange of key clinical data, they help comply with HIPAA regulations as well as assist with establishing Meaningful Use.
About Interbit Data
Founded in 1997 and named to the Inc. 5000 list of America's fastest-growing companies for three consecutive years since 2009, Interbit Data helps healthcare organizations deliver better, more consistent patient care with secure, reliable and cost-effective software solutions that improve operational efficiency. The company's information distribution products deliver information securely over the Internet in multiple formats, such as fax, print, email, encrypted file or HL7 message format, and integrate it easily into physicians' practice EMRs. Interbit Data's business continuance products give healthcare providers continuous access to patient data in the event of a network or system outage. Interbit Data products are used by more than 650 customers worldwide. For more information about Interbit Data and its NetSolutions products, visit the company Website at www.interbitdata.com.
Add to Digg Bookmark with del.icio.us Add to Newsvine
Contact:
Beth Bryant
508-786-3013
Email Contact


Copyright @ Marketwire
Page: 1
Related Keywords:
Meaningful Use, Interbit Data, NetDelivery, Document Manager Stand Alone, NetFax CS, HCIS, ARRA, USA, Marketwire, Inc., , IT (Information Technology), Security, Appliances, Internet Technology, Business, Internet, Email, Other,
---