Integration Point Customers Successfully File Mexican Customs Documentation via VUCEM Immediately
(June 08, 2012)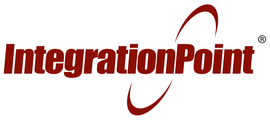 CHARLOTTE, NC -- (Marketwire) -- 06/08/12 -- In 2011, the Mexican Government announced a new regulation that requires companies doing business in Mexico to submit customs documentation via a portal called the Ventanilla Unica de Comercio Exterior Mexicano (VUCEM). The VUCEM portal allows companies to send electronic data one time to all necessary customs agencies within Mexico. On June 1, 2012, the use of the VUCEM portal became mandatory for all companies conducting business in Mexico. Integration Point customers were some of the first companies to file a Comprobante de Valor Electronico (COVE) file via the VUCEM portal when it went live.
According to Mr. Manuel Tejeda with Corning Cable System Company and the Chairman of the Committee of Foreign Trade in Mexico, he was able to send COVEs through VUCEM to the Mexican authorities, even before the mandatory date of June 1st, due to the preparation and development work done by Corning and Integration Point. Corning Cable System Company is a leading importer and exporter in Reynosa Tamaulipas city.
"Well before the mandatory use of VUCEM went into effect, Integration Point worked with Corning Cable System to coordinate our operations using the required VUCEM schema," commented Mr. Tejeda. "Due to this constant communication between the two groups, we were some of the first companies to finish testing and go live with filing COVE via VUCEM. I appreciate the excellent support provided by Integration Point on this important project that will undoubtedly help innovate the Mexican customs process."
"When the regulation was announced, making the filing of COVE via the VUCEM portal mandatory, Integration Point immediately began working to incorporate this electronic data transmission into our software," said Lalo Solorzano, Director of Global Solutions at Integration Point. "Corning Cable System has always been an early adopter of new technologies and we were excited to partner with them to provide a seamless integration to the VUCEM portal."
About Integration Point
A leading provider of global trade management solutions, Integration Point provides import and export capabilities, up-to-date regulatory information for 150+ countries and connectivity to supply chain partners and government agencies across the world. Built on a single, web-based platform, Integration Point allows organizations to secure their supply chain and comply with global regulatory requirements while improving visibility and realizing savings. Integration Point provides solutions for: import/export management, supply chain security, entry validation, denied party screening, product classification, free trade agreement qualification, foreign-trade zone, and Global duty deferral program management.
Contact integration point at http://www.integrationpoint.com or telephone number 704-576-3678.
Add to Digg Bookmark with del.icio.us Add to Newsvine
Contact:
Anna Rushing
Marketing- Director
Integration Point
Email Contact
+1 704-576-3678 ext 1138


Copyright @ Marketwire
Page: 1
Related Keywords:
Integration Point, Marketwire, Business, mexico,
---