Insurers Succeed in IT by Doing Opposite of What's Been Proven Ineffective, X by 2's Petersmark Writes in Best's Review
(April 26, 2012)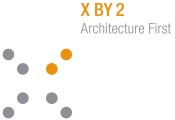 FARMINGTON HILLS, MI -- (Marketwire) -- 04/27/12 -- Insurers can put big IT transformation projects on the road to success by doing the opposite of what's been proven ineffective Frank Petersmark writes in the April issue of Best's Review.
Petersmark, CIO advocate at X by 2, a consulting firm specializing in enterprise and application architecture for insurers, lays out five contrarian principles in his article "Cyberhouse Rules:"
1. Less Is More. Keep your team lean. Get the IT equivalent of the Navy SEALs, not a battalion.
2. Generalize, Don't Specialize. Narrow specialization can be toxic to overall success. Successful IT transformations require all team members to assume a broader grasp of the project's vision and to understand how each contribution affects the project as a whole.
3. Throw out the Cookbook. Inflexible roles and job descriptions, and a massive book of requirements with sign-offs that must precede even the smallest of action items will make it impossible for the team to react effectively. Even companies taking the "agile" approach often fall victim to process inflexibility and ceremony. Uncompromising adherence to any written directive -- even an "agile" one -- destroys agility.
4. Distrust and Verify. Scrutinize projects early and often for signs of distress. It takes a sustained, unflinching effort by senior leadership to build a culture of accountability. Top executives often see only a technology problem, where there's really a business problem.
5. Hit the Ground Thinking. People eager to hit the ground running often neglect the most important component of all -- the solution architecture. This is a blueprint, a logical, elegant framework for decomposing and organizing complex requirements before committing to any single technology, strategy or business process. The architecture will make or break the project.
Petersmark, a former CIO, also recently published an article in CIO Update titled "CIO Version 6.0: You Are the Business."
Both articles and others by X by 2 experts can be read online at http://xby2.com/x-by-2-in-the-news.aspx.
Best's Review magazine is published monthly by the A.M. Best Co. for insurance professionals.
X by 2 (www.xby2.com) provides architecture design, planning, oversight, and turnaround services on transformative enterprise-scale business technology initiatives. Clients include life, health and property-casualty insurers, and healthcare organizations.
Add to Digg Bookmark with del.icio.us Add to Newsvine
Contact:
Henry Stimpson
Stimpson Communications
508-647-0705
Henry@StimpsonCommunications.com


Copyright @ Marketwire
Page: 1
Related Keywords:
insurance industry, insurance technology, software architecture, IT management, CIO, IT, insurance , Marketwire, , Business, Military,
---