Innovative Disruption Inc. Launches New Website to Meet Increased Interest in Disruption as Growth Driver
(August 02, 2011)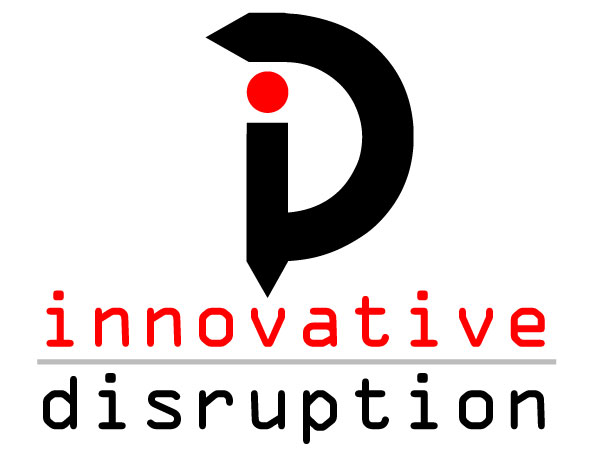 Atlanta, GA (PRWEB) August 02, 2011
Innovative Disruption, a boutique consultancy providing services for disruptive innovators, investors, and companies facing disruption, announced today the launch of its redesigned website (http://www.innovativedisruption.com) to better meet the growing interest in disruptive innovation among its target markets.
Identifying new products or services that are likely to disrupt markets is accelerating as a C-level priority as businesses struggle with revenue growth and customer satisfaction in the most challenging economic environment since the Great Depression.
According to Innovative Disruption CEO Paul Paetz, although Clayton Christensen clearly defined in his seminal books the theoretical foundation for how disruption happens, there are still wide misconceptions about what it is and how to recognize it when its happening. Businesses therefore have great difficulty applying the concepts to drive growth and leverage investments to take advantage of it.
Innovation and disruptive innovation are clearly not the same thing most innovations dont disrupt anything, said Paetz. Thats why businesses need more than just insight and strategy. Innovative Disruption, Inc. focuses on practical outcomes that create disruption, driven by a deep understanding of the actions, characteristics, marketing strategy and business model/product matches that increase the success rate of potentially disruptive innovations. Disruptive innovation creates massive shareholder value when properly executed, and thats what we do.
The completely revamped site now provides a direct entry point and fast navigation to information designed to meet three distinct market needs:

Entrepreneurs with potentially disruptive innovations need to determine the strategic elements of their business model that can be improved for better alignment with market disruption. They also need counsel on designing and implementing disruptive business strategy that attracts venture capital and optimizes market valuation
Early stage investors and venture capitalists need screening tools to separate real disruptors from innovators who lack key disruptive attributes, as well as advisory services to ensure that portfolios with disruptive potential can be optimized for returns and inhibitors to success can be addressed
Companies whose markets are being disrupted need to understand why and how disruption is taking hold, and what they can do to respond and protect their market position.
The new site integrates a thought-provoking blog, Disrupt This, which dissects real world examples of disruption in action from the perspectives of both the disrupted and the disruptors, offering blunt analysis of the reasons for disruption and how it changes markets. The blog covers topics from business model design and business and marketing strategy to why disruption happens and predictions of which potentially disruptive innovators are likely to succeed, including results from Innovative Disruption Inc.s proprietary Disruption Report Card, a predictive assessment tool that grades the probability that a company or product will disrupt the market.
Innovative Disruptions predictions are often at odds with other analysts opinions on market-making products such as the iPhone, but our predictions have been consistently validated over time, said Paetz.
About Innovative Disruption
Innovative Disruption Inc., is a boutique consultancy specialized in helping innovators who possess that special disruptive sauce to achieve their market-disrupting potential, and in developing strategies for businesses whose industries are facing disruption. Innovative Disruption sorts out disruptors from non-disruptors, and also provides analysis, screening tools and portfolio guidance critical for VCs and investors betting on disruption. Innovative Disruption CEO Paul Paetz is the developer of the Disruption Report Card, a predictive assessment tool that evaluates and grades the probability that a company/product will disrupt the market, identifying disruptive strengths and weaknesses and opportunities for improvement.
Specialties
Disruptive Innovation, disruptive marketing strategy, disruptive business strategy, management consulting, business model innovation, inbound marketing, Disruption Report Card
###
Read the full story at http://www.prweb.com/releases/2011/8/prweb8685104.htm.
Page: 1
Related Keywords:
economy, business and finance, financial and business service, business enterprises, business (general), computing and information technology, satellite technology, wireless technology, science and technology, technology (general), identification technology, agricultural research and technology, economy, business and finance, financial and business service, investment service, business enterprises, business (general), computer crime
---