Ingram Micro's 2012 Spring VentureTech Network Invitational Celebrates Success and Focuses on Collaboration
The Technology Industry's Leading Channel Partner Community Builds on Its Success and Sets New Goal for Peer-to-Peer Partnership
(May 02, 2012)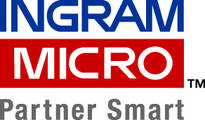 SANTA ANA, CA -- (Marketwire) -- 05/02/12 -- Ingram Micro Inc. (NYSE: IM) today welcomed more than 600 IT solution providers and vendor partners to the Spring 2012 North American VentureTech Network (VTN) Invitational in Colorado Springs, Colo. Themed "Partner. Prosper. Repeat," this four-day event (#VTN2012) is designed to fuel the collaboration between Ingram Micro and its top partners, and drive greater growth and comradery across the entire community.
With the majority of its member organizations actively partnering with one another on an ongoing basis, VTN remains the industry's top-performing North America partner community -- bringing new and higher value IT solutions to market. Further demonstrating this success, the VTN community and four of its founding members were recently inducted into the IT Hall of Fame by CompTIA.
"For more than a decade, the Ingram Micro VTN community has played an instrumental role within the IT industry and continues to serve as an advocate for the channel and as a strategic advisory board to Ingram Micro and our VTN manufacturer partners," says John Fago, senior director of channel marketing, Ingram Micro North America.
"This year, we are investing in more ways to embed the collaborative nature of VTN deeper into our members' organizations in order to create increased value that will ultimately net greater prosperity for our members, vendors and Ingram Micro," says Fago. "These efforts will also benefit the IT channel at large by demonstrating firsthand how partnering smart with Ingram Micro will lead to greater success in both the short and long-term."
In 2012, the VTN community is striving to achieve 100 percent peer-to-peer partnership within the community and ensure that the benefits of VTN are enjoyed throughout each member organization. Fago says this two-pronged goal is "within reach and will definitely build on the success of the VTN community and generate even greater business value."
Best-Selling Author and Top Executives Address VTN Community
VTN will continue its tradition of attracting top business keynote speakers when Keith Ferrazzi, author of New York Times bestseller, "Who's Got Your Back," takes the stage. Ferrazzi is founder and chairman of Ferrazzi GreenLight, a strategic relationship management consulting firm that has been offering business relationship guidance for nearly 20 years. Several top Ingram Micro executives, including Paul Bay, executive vice president, Ingram Micro North America; Renee Bergeron, vice president of cloud and managed services, Ingram Micro North America; and Mark Snider, vice president and general manager, Ingram Micro Canada, will also address the community on how Ingram Micro is generating more IT business opportunity for its partner base.
Additionally, IT leaders including Harris Warsaw of IBM, Alison Gleeson and Kerry McDonough of Cisco, Mike Parrottino of HP, and Chris Frey of Lenovo will share industry insights and business growth opportunities with the VTN community. Plus, reality show star Buddy Valastro, owner of Carlo's Bakery, will share how Exigent Technologies, a VTN member, helped migrate his bakery from pencil-and-paper to cutting-edge technology to empower and support the bakery's fantastic growth.
VTN Members Learn from Each Other and Give Back to LIVESTRONG Organization
Throughout the event, members will have the opportunity to participate in peer-to-peer networking opportunities, a managed print services boot camp, targeted breakout sessions and member-led presentations focused on business best practices, cloud, social media, sales compensation and more. The event will also feature a technology fair and a "VTN Gives Back" charity event benefitting the LIVESTRONG organization. In 2011, members of the VTN Pacific West Chapter generated $21,000 for the LIVESTRONG organization.
The Ingram Micro VTN community is represented by 328 unique partner organizations throughout North America. Ingram Micro VTN members are recognized among the IT industry's best, brightest and most successful solution providers and MSPs throughout North America.
For more information on VTN, solution providers and manufacturers should contact their Ingram Micro sales or marketing representative and visit www.im-vtn.com. VTN is also active on Twitter. Follow the VTN Community at www.twitter.com/VTNcommunity. The 2012 VTN Invitational Twitter hash tag is #VTN2012.
For more information on Ingram Micro visit www.ingrammicro.com.
Follow Ingram Micro Inc. on Facebook at www.facebook.com/IngramMicro and Twitter at www.twitter.com/IngramMicroInc.
About Ingram Micro
As a vital link in the technology value chain, Ingram Micro creates sales and profitability opportunities for vendors and resellers through unique marketing programs, outsourced logistics, technical and financial support, managed and cloud-based services, and product aggregation and distribution. The company is the only global broad-based IT distributor, serving 145 countries on six continents with the world's most comprehensive portfolio of IT products and services. Visit http://www.ingrammicro.com/.
Add to Digg Bookmark with del.icio.us Add to Newsvine
Press contact:
Marie Rourke
WhiteFox Marketing (For Ingram Micro Inc.)
[email protected]
(714) 292-2199


Copyright @ Marketwire
Page: 1
Related Keywords:
IM, Ingram Micro, VTN, Cisco, #VTN2012, CompTIA, VAR, Carlo's Bakery, HP, IBM, Lenovo, VentureTech , Sales,Marketing,Sales & Marketing,Networking,Management,Sales,Sales,Pro AV,Management,Presentors,VAR,Dealer/Distributor,Business,Marketing,Business Issues,Presentation,Channel/Distribution,Marketing,Canada,Marketwire, Inc., ,HP,Financial,Business,Other,
---