Ingram Micro Extends Cloud Leadership With Addition of 56 Unique Cloud Service Offerings
Distributor's Growing Cloud Portfolio Offers Greater Array of Solutions, Services and Programs to Accelerate Partners' Cloud Strategies
(June 05, 2012)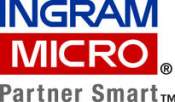 SANTA ANA, CA -- (Marketwire) -- 06/05/12 -- Kicking off its third annual Cloud Summit, the North America Services Division of Ingram Micro Inc. (NYSE: IM) today launched 56 new products and services as part of its expanding portfolio of cloud and cloud-enabling technology solutions. The new announcements bring the number of Ingram Micro Cloud Marketplace offerings to more than 100 solutions from 40 different technology vendors throughout North America.
Additionally, Renee Bergeron, vice president of Managed Services and Cloud Computing for Ingram Micro North America, provided the more than 400-plus partners attending the 2012 Cloud Summit with an update on the distributor's strategic direction and expanding leadership role as a master aggregator of technology services and cloud computing. She also addressed the state of the market, noting once again the explosive opportunity and service revenue potential cloud brings to the IT channel.
Excerpts from Ingram Micro's annual Cloud Summit can be found on Twitter via the hashtag #IMCloud2012 and seen on YouTube at http://www.youtube.com/ingrammicroservices.
Distributor Launches 56 New Services, Solutions and Platforms
The following new and expanded vendor relationships, offerings, programs and services will be made available to channel partners in the U.S. within the next 30 days as part of the Ingram Micro Cloud Marketplace. Solutions and services noted from Dincloud, Live VHD, Veeam and Zscaler are also immediately available in Canada.
Amazon Web Services provides Ingram Micro channel partners Amazon Simple Storage Service (Amazon S3), a reliable, scalable, fast, and inexpensive storage offering for businesses interested in storing and retrieving any amount of data, at any time, from anywhere on the Web, as well as AWS Storage Gateway, a service that provides seamless and secure integration between an organization's on-premises IT environment and Amazon Web Services storage infrastructure.


Awareness Technologies complete Insider Threat Protection on demand is easily available and affordable for businesses of any size, especially SMBs. Deployed at the endpoint and managed through the cloud, solution providers can access four technologies (data loss prevention, Web filtering, employee monitoring and laptop recovery) through one agent download and one unified control console.


CA AppLogic® turnkey cloud platform provides a catalog of virtual appliances that enables customers to create cloud services from commodity hardware, with the means to visually assemble and deploy composite services quickly and easily. It is a key component of the CA Technologies approach to helping customers transition from simply maintaining IT systems to delivering innovative services that help meet changing business demands.


ConnectWise is a cloud-based and on-premise solution for IT solution providers that manages customers and contacts, scheduling, ticketing, time, invoicing, projects, agreements, quoting, sales, marketing, finance, procurement and inventory, reporting and more. The ConnectWise platform offers a 360-degree view of the IT provider's organization and its customer, helping to streamline business operations and achieve greater efficiency and profitability.


dinCloud provides cloud hosted virtual desktops (HVDs), enabling a user to transport their Windows workspace to any device. The dinCloud subscription service includes a private virtual data center with servers, storage, networking and security.


DocVerify enables secure and simple electronic signature exchange over the Web, via mobile devices, and through salesforce.com, which allows solutions providers to simplify secure document exchange for customers of all sizes.


Intel AppUp(SM)Small Business Service provides IT service providers with a turnkey HaaS (hardware-as-a-service) and SaaS (software-as-a-service) solution for SMBs that is ideal for managed services bundling. It includes an on-premises server for each business and popular business software that can be installed instantly from the cloud -- all available on a subscription basis. It runs on the Intel Hybrid Cloud Platform, which features remote management capabilities and proprietary encryption technologies.


LabTech Software is a remote monitoring and management (RMM) platform created for system administrators by system administrators. The powerful scripting engine and highly automated monitoring gives service providers complete insight into customer environments, allowing the ability to identify and resolve issues more efficiently.


Live VHD offers scalable and affordable service desk support to assist partners with monitoring and troubleshooting desktops, laptops, Macs, servers, handheld and other network devices.


Quosal has the ability to produce everything from the simplest quote to the most advanced proposal. The original online delivery platform, Order Porter, revolutionizes quote delivery and acceptance with online personal web pages and electronic ordering. Quosal integrates with CRM and PSA platforms, product distributors, and accounting software to streamline the sales quote process.


Salesforce.com's Force.com is a social enterprise cloud platform for building custom business apps quickly and easily. Channel partners can build custom social, mobile and real-time apps without having to invest in complex software or hardware infrastructure. Force.com offers both a declarative programming model for business users and a programmatic interface for developers to write custom business logic in the cloud.


Veeam Cloud Provider Program offers access to virtual data protection and management solutions via licensing and deployment options custom built for cloud services providers.


VMware Horizon Application Manager provides the capability to control, manage and deliver policy-driven application access to end-users across multiple devices and give end-users an easy, secure way to access both SaaS and Web applications.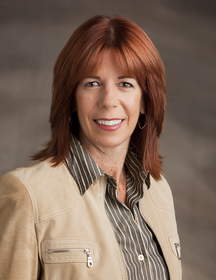 "From the start, Ingram Micro has been dedicated to serving as a leader in the cloud services market and, as such, we have concentrated on aggregating a breadth and depth of solutions to meet the needs of our reseller partners regardless of their chosen role in the cloud -- cloud broker or cloud services provider," says Bergeron. "This new selection of cloud offerings brings to market both exclusive solutions as well as tested and valued cloud tools from industry leaders, all facilitated through our Ingram Micro Cloud Marketplace for ease of access, unparalleled technical support and simplified provisioning."
Launched in November 2010, the Ingram Micro Cloud Marketplace provides channel partners access to hundreds of business, strategy, marketing, technical and sales resources. To date, more than 3,000 solution providers and MSPs are accessing the Ingram Micro Cloud Marketplace and taking advantage of the more than 750 free reference documents, sales resources and marketing tools available online at www.ingrammicrocloud.com.
MSPs, solution providers and IT cloud integrators who are interested in becoming an Ingram Micro partner and purchasing cloud services featured on the Ingram Micro Cloud Marketplace, please contact the Ingram Micro Services team at (800) 705-7057 or visit www.ingrammicrocloud.com.
For more information on Ingram Micro visit www.ingrammicro.com.
Follow Ingram Micro Inc. on Facebook at www.facebook.com/IngramMicro and Twitter at www.twitter.com/IngramMicroInc.
About the Ingram Micro Cloud
Ingram Micro Cloud (www.ingrammicrocloud.com) provides channel partners access to hundreds of business, strategy, marketing, technical and sales resources including the Ingram Micro Cloud Marketplace, a transactional, online marketplace where solution providers can shop, procure, provision and obtain invoices for their cloud services directly from Ingram Micro.
About Ingram Micro Inc.
As a vital link in the technology value chain, Ingram Micro creates sales and profitability opportunities for vendors and resellers through unique marketing programs, outsourced logistics, technical and financial support, managed and cloud-based services, and product aggregation and distribution. The company is the only global broad-based IT distributor, serving more than 145 countries on six continents with the world's most comprehensive portfolio of IT products and services. Visit www.ingrammicro.com.
Image Available: http://www2.marketwire.com/mw/frame_mw?attachid=2004246

Add to Digg Bookmark with del.icio.us Add to Newsvine
Press contacts:
Marie Rourke
WhiteFox Marketing (For Ingram Micro Inc.)
[email protected]
(714) 292-2199

Gen Biggs
WhiteFox Marketing (For Ingram Micro Inc.)
[email protected]
(814) 825-5760


Copyright @ Marketwire
Page: 1
Related Keywords:
Ingram Micro, Ingram Micro Cloud, Cloud, MSP, VAR, Amazon, Salesforce.com, Intel, CA, Cisco, Citrix , Sales, Applications, Marketing, CRM - Customer Relationship Management, Finance, Sales & Marketing, Storage, Security, Networking, Internet, Business Issues, Hardware, Cloud Computing, Services, Software, Misc, Security, Server Hardware, Server Computers, Security, Internet Server Applications, Web Servers, infrastructure, application services, Management, Finance/Accounting, Sales, Finance/Accounting, Sales, Mac, OS9, OSX, Canada, USA, Marketwire, Inc., Financial, Appliances, Internet Technology, Business, Other,
---