Ingram Micro Earns Four ChannelPro-SMB Readers' Choice Awards Including Best Sales Support and Cloud/MSP Service Offering
SMB-Focused Technology Distributor Outperforms Competitors; Receives Top Recognition for Superior Cloud/MSP Service Offering, Financing Options, Sales Support and Training Programs
(June 01, 2012)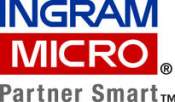 SANTA ANA, CA -- (Marketwire) -- 06/01/12 -- Ingram Micro Inc. (NYSE: IM) today announced it earned top honors in four distribution categories in the ChannelPro-SMB 2012 Readers' Choice Awards including Best Cloud/MSP Service Offering, Best Financing Options, Best Sales Support and Best Training Programs. Ingram Micro also received runner-up mentions in the categories of Best Hardware/Software Catalog and Best Return Merchandise Authorization Management.
"With this recognition, ChannelPro-SMB readers have further validated our leadership in the SMB market and within key areas such as cloud service and partner enablement," says Kirk Robinson, vice president and general manager, Commercial Markets Division, Ingram Micro U.S. "These multiple readers' choice wins speak volumes about the trust that our channel partners have in Ingram Micro to help build their businesses, add greater business value and achieve true competitive differentiation."
ChannelPro-SMB readers participating in the channel's first SMB-focused Readers' Choice Awards cast their votes for the most SMB- and partner-friendly products, technologies, services, programs and professional organizations. Nearly 1,000 VARs, MSPs, systems integrators, custom builders and IT consultants took part in the multiple-choice survey, which was conducted in the first quarter of 2012. For each category, readers selected the option that best satisfied the unique business requirements, work styles and budgets of their small and midsize business clients, as well as those that best serve their own partner organizations.
"We congratulate Ingram Micro on this significant achievement. Our readers are as passionate and selective about the tools they choose for their businesses as they are about the technologies they offer to their SMB clients," says Cecilia Galvin, executive editor of ChannelPro-SMB. "We were gratified to see such a high level of enthusiasm for the survey on the part of our readers, helping us compile the first rankings of their kind for SMBs and the channel organizations that serve them."
Ingram Micro's dedication to the SMB market is grounded in its SMB Alliance community, which provides in-depth business education and training for SMB VARs in the U.S., with the goal of encouraging members to learn about best practices and grow their businesses.
Another competitive differentiator that led to these wins is the Ingram Micro Cloud (www.ingrammicrocloud.com), which provides channel partners access to hundreds of business, strategy, marketing, technical and sales resources including the Ingram Micro Cloud Marketplace, a transactional, online marketplace where solution providers can shop, procure, provision and obtain invoices for their cloud services directly from Ingram Micro.
"We are always honored to receive industry accolades, and those based on the experiences and opinions of our partners carry the greatest significance," said Jamie Ferullo, director of sales, SMB, Ingram Micro. "To earn the title of SMB distribution partner of choice for the IT channel, Ingram Micro is keeping a relentless focus on enabling our partners with the technology, solutions, support and resources needed to advance their business, simplify sales and add more value to their customers."
For more information about the ChannelPro-SMB 2012 Readers' Choice Awards, please visit www.ChannelProSMB.com/2012Awards.
Ingram Micro solution providers interested in learning more about Ingram Micro's Small Business Group, please contact your Ingram Micro sales representative. Channel partners who want to become an Ingram Micro reseller partner can contact the distributor's New Accounts sales team at (800) 456-8000 x41 or visit www.ingrammicro.com.
Follow Ingram Micro Inc. on Facebook at www.facebook.com/IngramMicro and Twitter at www.twitter.com/IngramMicroInc.
About the ChannelPro Network
The ChannelPro Network provides targeted business and technology information for the IT channel. Via ChannelPro-SMB magazine, events and our online properties, the network delivers expert opinion, analysis, news, product reviews and advice vital to a reseller's business success. Perspectives from VARs, vendors, distributors and analysts are spotlighted daily. www.ChannelProSMB.com
About Ingram Micro Inc.
As a vital link in the technology value chain, Ingram Micro creates sales and profitability opportunities for vendors and resellers through unique marketing programs, outsourced logistics, technical and financial support, managed and cloud-based services, and product aggregation and distribution. The company is the only global broad-based IT distributor, serving 145 countries on six continents with the world's most comprehensive portfolio of IT products and services. Visit http://www.ingrammicro.com.
Add to Digg Bookmark with del.icio.us Add to Newsvine
Press Contact:
Marie Rourke
WhiteFox Marketing (for Ingram Micro)
(714) 292-2199
[email protected]


Copyright @ Marketwire
Page: 1
Related Keywords:
Ingram Micro, ChannelPro SMB, Award, SMB, MSP, Cloud, Sales, VAR, small business, leadership, VAR , Sales, Marketing, Sales & Marketing, Education, Management, Sales, Sales, USA, Marketwire, Inc., Financial, Business,
---