Ingram Micro Cloud Now Offering Siemens Enterprise Communications OpenScape Cloud Service
Siemens Enterprise Communications Pay-as-You-Go Model Empowers Ingram Micro Channel Partners to Offer Unified Communications Solutions as-a-Service
(March 06, 2012)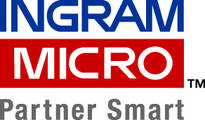 SANTA ANA, CA -- (Marketwire) -- 03/06/12 -- Expanding its cloud solutions portfolio, Ingram Micro Inc. (NYSE: IM) is pleased to announce its North America Services Division is now authorized and ready to sell and support Siemens Enterprise Communications OpenScape Cloud Service via the Ingram Micro Cloud marketplace (www.ingrammicrocloud.com).
Available to qualified channel partners in the U.S., and coming soon to Canada, the Siemens Enterprise Communications OpenScape Cloud Service provides solution providers and managed service providers (MSPs) with an easy to deploy unified communications (UC) solution that offers SMBs the functionality, scalability and reliability of enterprise-class communications while eliminating the cost and complexity of an on-premise system.
"OpenScape Cloud is a service that dovetails with many channel partners' existing IT portfolio, offering great up-selling opportunities and margin potential," says Andy Howard, vice president, Partner Collaboration - North America at Siemens Enterprise Communications. "This innovative, cloud-based service enables resellers and MSPs to provide customers a pay-as-you-go model that virtually eliminates the objection of capital budgets. Plus, channel partners can incorporate calling plans and additional services, even white label the product under their own brand, to create a long-term services offering that can be tailored to fit nearly any size organization."
With a predictable, low-cost monthly fee, the Siemens Enterprise Communications OpenScape Cloud Service provides Ingram Micro channel partners with a flexible and dependable UC solution that offers key features including one-number service, voice mail to email, click to call, audio conferencing, video connections, Web collaboration, mobile desktop, and instant messaging. By leveraging the OpenScape Cloud Service with Siemens Enterprise Communications hardware, Ingram Micro channel partners can provide customers with a complete, end-to-end UC solution that can be managed remotely.
"The combination of cloud computing and UC solutions is redefining how businesses engage and offering new and profitable services opportunities for network-savvy IT solution providers and MSPs who are eager to embrace cloud-based technologies," says Renée Bergeron, vice president, managed services and cloud computing, Ingram Micro North America. "We are pleased to expand our cloud services portfolio and online marketplace to include the Siemens Enterprise Communications OpenScape Cloud Service, and further enable our partners to meet the needs of their customers while growing recurring revenues."
For more information about the Ingram Micro Cloud services portfolio, channel partners in the U.S. and Canada can contact salesservices@ingrammicro.com or call (800) 705-7057.
Additional information can be found at www.ingrammicrocloud.com. Registration for Ingram Micro's annual Cloud Summit is now open and available at http://bit.ly/CloudSummit2012. The 2012 Ingram Micro Cloud Summit will take place June 4-6 in Scottsdale, AZ.
Follow Ingram Micro Inc. on Facebook at www.facebook.com/IngramMicro and Twitter at www.twitter.com/IngramMicroInc.
About the Ingram Micro Cloud
Ingram Micro Cloud (www.ingrammicrocloud.com) provides channel partners access to hundreds of business, strategy, marketing, technical and sales resources including the Ingram Micro Cloud Marketplace, a transactional, online marketplace where solution providers can shop, procure, provision and obtain invoices for their cloud services directly from Ingram Micro. To date more than 40 services and 24 vendors are featured as part of the Ingram Micro Cloud portfolio.
About Siemens Enterprise Communications
Siemens Enterprise Communications is a premier provider of end-to-end enterprise communications, including voice, network infrastructure and security solutions that use open, standards-based unified communications and business applications for a seamless collaboration experience. This award-winning "Open Communications" approach enables organizations to improve productivity and reduce costs through easy-to-deploy solutions that work within existing IT environments, delivering operational efficiencies. It is the foundation for the company's OpenPath® commitment that enables customers to mitigate risk and cost-effectively adopt unified communications. Jointly owned by The Gores Group and Siemens AG, Siemens Enterprise Communications includes Cycos and Enterasys Networks. For more information about Siemens Enterprise Communications or Enterasys please visit www.siemens-enterprise.com or www.enterasys.com.
About Ingram Micro Inc.
As a vital link in the technology value chain, Ingram Micro creates sales and profitability opportunities for vendors and resellers through unique marketing programs, outsourced logistics, technical and financial support, managed and cloud-based services, and product aggregation and distribution. The company is the only global broad-based IT distributor, serving more than 150 countries on six continents with the world's most comprehensive portfolio of IT products and services. Visit www.ingrammicro.com.
Add to Digg Bookmark with del.icio.us Add to Newsvine
Press Contact:
Marie Rourke
WhiteFox Marketing (for Ingram Micro)
(714) 292-2199
marie@whitefoxpr.com


Copyright @ Marketwire
Page: 1
Related Keywords:
Ingram Micro, Ingram Micro Cloud, Cloud, MSP, VAR, Siemens, OpenScape, Enterprise, , Canada, USA, Marketwire, Inc., , Financial, Internet Technology, Business, Email,
---