Ingram Micro Announces 2012 Health IT Innovation Summit on June 28
Leading Global Distributor Teams With HIMSS and UC Irvine to Discuss Mobile Health and Its Transformative Impact on the Healthcare Market With Key Stakeholders
(May 22, 2012)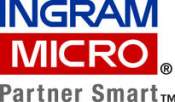 SANTA ANA, CA -- (Marketwire) -- 05/22/12 -- Demonstrating its technology leadership within the healthcare industry, Ingram Micro Inc. (NYSE: IM) today announced it will co-host the 2012 Health IT Innovation Summit on June 28 at the Nixon Presidential Library in Yorba Linda, Calif.
Held in conjunction with HIMSS' Southern California chapter and UC Irvine's Center for Digital Transformation, the one-day, high-profile business and technology education event is anticipated to draw nearly 250 healthcare-focused stakeholders from across the U.S. including technology innovation leaders, healthcare CIOs, providers, and public policy and legal experts. Registration is limited and available to complete online.
Themed "mHealth in the Era of Affordable Care," the event will bring together the global healthcare industry's most influential thought leaders including Dr. Molly Joel Coye, chief innovation officer, the University of California Los Angeles Health System, and Dr. Jason Hwang, an innovation author and executive director of healthcare for the Innosight Institute.
The nation's leading healthcare systems CIOs will also share their views in a high-impact panel featuring Jack Cranmer, CIO and vice chair of the Mayo Clinic Arizona and Mayo Clinic Scottsdale, and Lisa Caplan, senior vice president and business information officer for Kaiser Permanente, as well as moderator Paul Peabody, CIO of Palomar Pomerado Health.
Additionally, an Innovation Thought Leaders panel will offer expert insight from Jim Geringer, the former governor of Wyoming; Christopher Wasden, Ph.D., global healthcare innovation leader for PriceWaterhouseCoopers; Brian Balow, partner and healthcare IT attorney for Dickinson Wright, PLLC; and moderator Dr. Mitch Morris, principal, health IT for Deloitte Consulting LLP.
Additional speakers include a broad cross-section of healthcare industry executives and technology experts from organizations such as Allscripts, IDC, Intel, Nuance Communications, Qualcomm Life and Siemens. Ingram Micro's CIO Mario Leone and recently appointed chief operating and financial officer Bill Humes will also be in attendance.
"Health IT innovation and mHealth are two disruptive movements within the healthcare industry driving tremendous change, challenge and opportunity," says Samuel J. King, FHIMSS, president of the HIMSS Southern California Chapter. "More and more healthcare organizations are looking to mobile technology and innovation to improve patient care, gain operational efficiencies and adhere to government regulations and industry mandates. As these converged technologies continue to advance, adoption of mobile health will soar."
"The U.S. healthcare system is too expensive, leaving many citizens uninsured, and lags many countries in key performance measures," says Vijay Gurbaxani, professor and director, UC Irvine's Center for Digital Transformation. "Information technologies have the potential to transform the healthcare system and this Summit will foster discussion and debate that will empower stakeholders to act to reform the system."
The Health IT Innovation Summit agenda is designed to address key issues impacting healthcare providers and patients, as well as legal and public policy, with a focus on the challenges and opportunities facing mobile health. Additionally, attendees will gather valuable takeaways on how to capitalize on market trends by leveraging the expertise and offerings provided by Ingram Micro and its established healthcare IT consultant partner network, including solution providers and technology vendors. The event will conclude with a targeted technology showcase and networking reception featuring the latest innovations and solutions available to healthcare professionals and organizations.
"We're bringing together many of the healthcare industry's most knowledgeable technology and business leaders to help establish a broader understanding of the most important issues shaping mobile technology in the healthcare market and drive positive change across the industry," says Michael Humke, executive director, Healthcare, Public Sector and Vertical Markets, Ingram Micro U.S. "This Summit is a must for healthcare organizations and practitioners who are committed to leading the market and want to learn more about how technology can further enable their success and help deliver the utmost in patient care."
Leading up to June 28, news and updates on the event will be featured on Ingram Micro's Facebook page, and reported on Twitter under the hashtag #mHealth12. HIMSS will also be making Summit information available to its members via email and social media channels.
More information about the 2012 Healthcare Innovation Summit, including the event agenda and registration, is available here. For more information about Ingram Micro's healthcare-specific IT solutions portfolio, channel partners should contact their Ingram Micro sales representative and follow Ingram Micro Healthcare on Facebook at www.facebook.com/IngramMicroHealthcare and Twitter at www.twitter.com/IMHealthcare.
For more information on Ingram Micro, visit www.ingrammicro.com.
Follow Ingram Micro Inc. on Facebook at www.facebook.com/IngramMicro and Twitter at www.twitter.com/IngramMicroInc.
About HIMSS
HIMSS Southern California is one of 54 affiliated chapters of HIMSS, a cause-based, not-for-profit organization exclusively focused on providing global leadership for the optimal use of information technology (IT) and management systems for the betterment of healthcare. With more than 2,200 members, it is one of the largest, most recognized and innovative HIMSS chapters in the nation. For more information, visit http://www.himss-socal.org/index.html.
About the Center for Digital Transformation:
The Center for Digital Transformation (CDT) at UC Irvine is an interdisciplinary and open-source research institute, comprised of business leaders, economists, computer scientists, behavioral scientists, sociologists and other members of the community. It was created in response to the demand for an understanding of how to best operate within a digital environment and provides substantive and unique insights for succeeding in the new digital age. For more information, visit merage.uci.edu/go/cdt.
About Ingram Micro Inc.
As a vital link in the technology value chain, Ingram Micro creates sales and profitability opportunities for vendors and resellers through unique marketing programs, outsourced logistics, technical and financial support, managed and cloud-based services, and product aggregation and distribution. The company is the only global broad-based IT distributor, serving more than 145 countries on six continents with the world's most comprehensive portfolio of IT products and services. Visit www.ingrammicro.com.
Add to Digg Bookmark with del.icio.us Add to Newsvine
Press Contact:
Marie Rourke
WhiteFox Marketing (for Ingram Micro)
(714) 292-2199
marie@whitefoxpr.com


Copyright @ Marketwire
Page: 1
Related Keywords:
#mHealth12, Ingram Micro, HIMSS, Healthcare, mHealth, mobile, UCI, Nixon, Health, Innovation, IT, IM, Sales, Marketing, Sales & Marketing, Education, Networking, Internet, Business Issues, Social Media, Law & Regulations, Management, Sales, CTO/CIO, Sales, USA, Marketwire, Inc., , IT (Information Technology), Networking, Financial, Computer Science, Business, Email, Other,
---