InfoPrint Solutions Company Receives Prestigious Industry Awards From BERTL
InfoPrint Workgroup and Multifunction Devices Receive BERTL's BEST Awards
(June 19, 2008)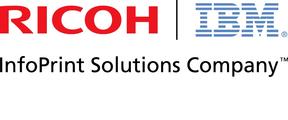 BOULDER, CO -- (MARKET WIRE) -- 06/19/08 -- InfoPrint Solutions Company, a joint venture between IBM and Ricoh, announced today that a number of its workgroup and multifunction devices were included as part of three BERTL's BEST awards. The InfoPrint 1764 MFP was named Best User Friendly Color Printer Range; InfoPrint 1764 was named Best Color Workgroup Printer; and InfoPrint 1769 and InfoPrint 1759 MFP were named Best User Friendly Workgroup Family.
For more than 13 years BERTL has recognized the best hardware and software in the digital imaging marketplace with its prestigious awards. Products are evaluated based on a challenging set of criteria, including print or copy speeds, feature sets, functionality and performance. Judging is carried out by some of the most recognized experts in the printing business.
The BERTL's analysts have selected these printers from InfoPrint based on exceptional features including:
-- The web-based printer home page that enables users to quickly check device status on the Color 1764 MFP Series -- The scan preview feature on the InfoPrint 1769 and 1759 MFP that enables users to preview thumbnails of scanned documents on the touch screen -- Security features such as SNMP, SSL and IP security, Mac filtering and Kerberos authentication on the InfoPrint Color 1764
"With ease of use such a key factor in workgroup and multifunction environments, these BERTL's BEST winners from InfoPrint truly excel at providing end-users a solution that enables simplicity and a high level of security," said Margie Davis, Managing Director, BERTL. "In the User-Friendly categories, these devices were clearly ahead of the game."
The InfoPrint 1764 MFP enables clients to consolidate copy, print, scan and fax functions in one cost-effective color device. The InfoPrint Color 1754 is optimized to be intuitive, convenient and user-friendly, enabling offices to manage their color printing effectively and affordably. The InfoPrint 1769 and InfoPrint 1759 boost end user productivity with color printing, color copying, color duplex scanning and monochrome faxing, all in one device.
"The InfoPrint team is constantly working to continually improve the products and solutions we offer. Throughout the past year, we have focused on both improving color print quality and making our products more intuitive and user-friendly -- which according to the analysts at BERTL, we achieved," said Paul Preo, Director, Workgroup &, Cut-Sheet Solutions at InfoPrint. "These awards are a validation of our success and give our customers the confidence that they are choosing the industry's best."
About InfoPrint Solutions
InfoPrint Solutions Company, headquartered in Boulder, Colorado, brings to market the advantages IBM and Ricoh have in the development, manufacturing, marketing and building of strategic solutions for customers, creating a growth-oriented global enterprise that is strategically focused on the output market.
The InfoPrint Solutions Company portfolio includes solutions for production printing for enterprises and commercial printers as well as solutions for office workgroup environments and industrial segments. The company offers customers the highest quality output solutions that optimize productivity by providing efficient workflow and, at the same time, delivering low cost of ownership and high return on investment. The heritage of InfoPrint Solutions Company includes the development of the IBM Advanced Function Presentation (AFP) Architecture -- now an industry standard -- and Intelligent Printer Data Stream (IPDS), which has since become the standard for mission critical business printing. The company also leads the industry in print management solutions with both InfoPrint Process Director and InfoPrint Manager. Please visit http://www.infoprint.com for more information.
About BERTL
BERTL® Inc. is the source for objective, independent product evaluation reports and comparative analyses on digital imaging devices and workflow solutions. BERTL's evaluation reports, customer satisfaction research, awards and product ratings are undertaken entirely at BERTL's expense for the benefit of its international subscriber base.
At all times, BERTL's primary focus is the end user. Covering all major digital imaging manufacturers, BERTL publishes the world's most extensive Web site of evaluation reports, comparisons data, vertical market research, news and more on copiers, printers, MFPs, production and workgroup scanners, fax machines, color and production equipment and wide format devices. BERTL reports, research and other industry informative services are available in a range of specialized subscription services. To learn more about BERTL, visit www.BERTL.com or telephone 1.732.761.2311.
For media information contact:
Gemma Craven / Tracey Sheehy
for InfoPrint Solutions Company
Email Contact / Email Contact
212-616-6005 / 212-616-6003


Copyright @ Marketwire
Page: 1
Related Keywords:
InfoPrint Solutions Company , Mac,OS9,OSX,Marketwire,Internet Technology,Business,Family,Other,
---