Info Security Products Guide Names TextKey Best Authentication Solution
Patent-Pending Technology Uses Cell Phone "Fingerprint" to Authenticate Users via a Simple Text Message
(March 06, 2012)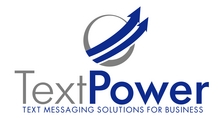 SAN JUAN CAPISTRANO, CA -- (Marketwire) -- 03/06/12 -- In a stunning upset over long-established competitors, TextPower, a leader in innovative text messaging software solutions for enterprises, was named the "Best Authentication Solution" in the Info Security Products Guide 2012 Global Excellence Awards competition. The company's TextKey™ authentication service impressed the judges with patent-pending technology that uses a cell phone's unique identifier -- its "fingerprint" -- to authenticate a web site user through a simple text message.
"This is our second major security award and is a powerful validation of TextKey™ as a convenient, simple and scalable solution for any web site requiring a secure login," said Scott Goldman, CEO of TextPower. "In the constant battle between security and convenience, convenience always wins, so we designed TextKey™ to be both highly secure and the most convenient authentication mechanism available. Users simply text the authentication code to our cloud-based system from their cell phone and we handle the rest."
TextKey™ was developed as a way to provide any size business with a highly secure and easy-to-implement web site security process that is simple to use. TextKey™ replaces security fobs, tokens, USB keys and smart cards by using the cell phone that every business user is already carrying; every cell phone in the world has a unique device identifier making it the equivalent of a fingerprint when sending a message.
The entire system is cloud-based and doesn't require any additional servers, appliances, outsourcing, software or remote hosting. As a result, any enterprise interested in protecting its web site from hackers, thieves or discontented employees can now provide more secure authentication than even the largest companies that use complex and expensive security key fob systems -- and at a fraction of the expense.
The patent-pending technology turns the established security model upside-down by displaying a one-time authentication code in clear view on a web page after a user has successfully entered their ID and password. That code must then be sent from that user's cell phone because it has the only "fingerprint" that will allow it to gain access to the site. Unless the correct code is sent from that specific cell phone, entry to the web site is blocked. Cloned cell phones or spoofing techniques will not fool the system. In addition, if the code is sent from an unauthorized phone, TextKey™ captures the phone number, which can then be used to pursue and prosecute the intruder.
Being cloud-based, the service can be quickly implemented for any size or type of web site and is completely scalable from one to one million users. Companies securing their sites with TextKey™ pay only a small monthly fee for each user or per transaction, depending on their application.
For more information about TextKey™, visit http://www.FobKiller.com, send a blank email to [email protected] or text "FobKiller" to 81888.
Info Security Products Guide, an industry-leading information security research and advisory guide, celebrated its 8th Annual 2012 Global Excellence Awards in San Francisco by honoring excellence in every facet of the industry including products, people behind the successes and best companies. The 2012 security industry and peers annual awards program was sponsored by Office of the CIO, McAfee Inc., An Intel Company, Solutionary, Inc., CloudAccess, Welz & Weisel Communications, California State University of San Bernardino, 24/7 Consulting, Madison Alexander PR, and Info Security Products Guide.
More than 50 judges from a broad spectrum of industry voices from around the world participated and their average scores determined the 2012 Global Excellence Awards Finalists and Winners. Winners were announced during the awards dinner and presentation on February 29, 2012 in San Francisco attended by the finalists, judges and industry peers.
About TextPower, Inc.
TextPower, Inc. provides alerts and authentication solutions to a variety of industries worldwide using text messaging (SMS). The company's software and text messaging services allow companies to use texting to enhance their revenues, decrease costs and improve customer service. TextPower's authentication product, TextKey™, replaces the token or security fob previously needed to verify the identity of online users for password-protected applications. TextPower's mission-critical infrastructure employs geo-redundancy for the industry's highest reliability, providing delivery to virtually every cell phone in the United States and connections to most recognized wireless operators around the world. Visit http://www.TextPower.com, email [email protected] or call 888.818.1808 for more information.
About Info Security Products Guide
Info Security Products Guide sponsors leading conferences and expos worldwide and plays a vital role in keeping end-users informed of the choices they can make when it comes to protecting their digital resources. It is written expressly for those who are adamant on staying informed of security threats and the preventive measure they can take. You will discover a wealth of information in this guide including tomorrow's technology today, best deployment scenarios, people and technologies shaping info security and market research that facilitate in making the most pertinent security decisions. The Info Security Products Guide Awards recognize and honor excellence in all areas of information security. To learn more, visit www.infosecurityproductsguide.com and stay secured.
Add to Digg Bookmark with del.icio.us Add to Newsvine
For more information contact:

Dan Chmielewski
Madison Alexander PR
714-832-8716
Email Contact


Copyright @ Marketwire
Page: 1
Related Keywords:
TextPower, Inc., Internet, Digital Media Software, Communications, Web, Cell phone, Applications, Security, Research, EMail, Applications, Security, Internet, Business Issues, Authentication, Threats, Authentication, Hackers, Wireless, Security, Internet Server Applications, E-mail, USA, Marketwire, Inc., , Appliances, Communications Technology, Internet Technology, Business, Email,
---