Inception Media Group Expands Film Library With Acquisition of Several New and Classic Films
Award-Winning Actors Kevin Spacey, William Devane and Brian Cox Among Talent Featured in Films
(March 21, 2012)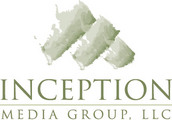 SANTA MONICA, CA -- (Marketwire) -- 03/21/12 -- Inception Media Group, LLC, a diversified media company specializing in the production, acquisition and distribution of entertainment content, today announced it has expanded its film library by acquiring the North America distribution rights to several new and classic films. These films will be added to the company's growing catalog and available across a variety of platforms including home video, digital, VOD and television.
Following are the films acquired by Inception Media Group:
"Telstar: The Joe Meek Story"
Acquired from InTandem Pictures, Ltd.; available immediately on DVD, digital and VOD.
Featuring two time Academy Award®-winner Kevin Spacey ("American Beauty," "Superman Returns") and nominated for a British Independent Film Award, the film tells the true story of Joe Meek, the world's first independent producer. Set against a backdrop of early 60s London, Telstar is a satirical comedy drama revealing the many sides of Meek, who was considered a maverick genius and a pioneer in the field of popular music despite his bad luck and depression that forced him into murder and suicide.
"The Veteran"
Acquired from InTandem Pictures, Ltd.; available on April 10, 2012.
Starring BAFTA-winner Toby Kebbell ("War Horse," "The Conspirator") and Brian Cox ("The Bourne Identity"). When soldier Robert Miller returns home to the UK from Afghanistan he finds it hard to fit back into society. Living on a violent council estate he soon becomes obsessed with taking down a group of local gangsters who are linked to a suspected terrorist cell and embarks on a brutal quest for justice with devastating consequences.
"The Kane Files"
Acquired from Highland Film Group; available on May 22, 2012.
Starring Emmy-nominee William Devane ("Knots Landing") and William Atherton ("Die Hard," "Die Hard 2," "Ghostbusters"). Scott Kane is a man with a checkered past who is trying to live a clean life. When his son falls ill, Kane finds his only option is to turn to the local kingpin of the criminal underworld who offers to help Kane's family, but double-crosses him. With the FBI and police on his tail, Kane must utilize all his deadly skills to save his family and himself.
"Decisions"
Acquired from ZRK1 Pictures; available on June 12, 2012.
Starring Corey Haim ("The Lost Boys," "License To Drive") in his last film role. When a group of friends decide to pull a bank heist to get out from underneath their money troubles, they quickly discover that things can unravel in a hurry. A compromised Los Angeles police detective on the take with a crime syndicate figure wants the money back and will go to any lengths to get it. Things go wrong as bullets start to fly in this action crime drama.
"Lady For A Day" (1933)
Acquired from B2MP, newly remastered and now available on Blu-ray.
Nominated for four Academy Awards® including Best Picture and directed by three-time Academy Award®-winner Frank Capra ("It's A Wonderful Life," "Some Like It Hot") and written by Damon Runyon ("Guys & Dolls," "Pocketful Of Miracles"). When Louise announces that she plans to visit her mother to introduce her aristocratic fiancé, Apple Annie's friends rally around to transform her from a poor street peddler into the society matron her daughter is expecting to see.
Inception Media Group was formed in late 2009 and now boasts a catalog of more than 30 filmed entertainment properties and over 2,500 hours of digital content encompassing feature films, episodic television series, documentaries and special interest programming. Most recently Inception announced a multi-year license and distribution agreement with Smithsonian Channel.
About Inception Media Group
Inception Media Group, LLC is based in Santa Monica, California and is a diversified media company specializing in the production, acquisition and distribution of motion pictures and other filmed entertainment across all media platforms and channels of distribution. Inception Media Group's management team has extensive relationships with exhibitors, retailers, distributors and technology companies, enabling the Company to maximize the services performed on behalf of its content partners. Inception Digital Services, LLC, a wholly owned subsidiary of Inception Media Group, provides a wide range of digital encoding, electronic packaging, high-speed delivery and data storage services and possesses certified delivery access to all major online, broadcast media and VOD platforms. More information is available at www.inceptionmediagroup.com.
Contact:
Steve Honig
The Honig Company, LLC
818-986-4300
Email Contact


Copyright @ Marketwire
Page: 1
Related Keywords:
Inception Media Group, Camera/Film, Programming, Blu-ray/HD DVD, Authoring/Programming, Broadcast Technology, Broadcast, DTV, HDTV, Encoding, Storage, Afghanistan, Marketwire, , Film, Television, Music, Entertainment, Military, terrorism, Family, Other,
---