Inception Media Group Adds Four New Films to Growing Catalog of Titles
Company Maintains Steady Pace of Acquiring Content for Multi-Platform Distribution
(April 23, 2012)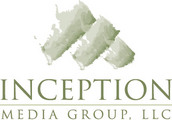 SANTA MONICA, CA -- (Marketwire) -- 04/23/12 -- Inception Media Group, LLC, a diversified media company specializing in the production, acquisition and distribution of entertainment content, today announced it has acquired the North America distribution rights to four new films. The company announced the acquisition of five titles last month, with all of the titles being added to the company's growing catalog and available across a variety of platforms including home video, digital, VOD and television.
Following are the films acquired by Inception Media Group:
"Appropriate Adult"
Starring two-time Academy Award nominee Emily Watson and Golden Globe nominee Dominic West, this is the extraordinary story of housewife Janet Leach who played a key role in the uncovering of the crimes of serial killers Fred and Rosemary West. Based on a true story, this dramatic film centers on the period of time between Fred West's arrest, his suicide in 1995 and the conviction of Rosemary West, and how Fred confided in Janet Leach who took the role of the 'appropriate adult' during his police interviews. 'Appropriate adults' are volunteers who can be asked by the police to sit in on interviews with minors or vulnerable adults in order to assist them and safeguard their rights. Nominated for a Golden Globe for her portrayal, actress Emily Watson plays the role of Janet Leach and Dominic West portrays Fred West. The film was acquired from ITV Studios and is currently scheduled for release on home video and digital in September 2012.
"Deserter"
From director Martin Huberty and starring Tom Hardy ("Inception," "This Means War," "The Dark Knight Rises"), "Deserter" is the gritty true story of an idealistic young English gentleman Simon Murray (Paul Fox) driven to join the French Foreign Legion after a failed romance. Simon's romantic illusions are soon shattered when he encounters his fellow recruits, including Dupont (Tom Hardy). They have all volunteered to escape a past far less innocent than Simon's. A sadistic training routine forges the recruits together. As fully-fledged Legionnaires, they set out to do battle against the insurgents facing deadly firefights among the villages, hills and deserts of North Africa. But when French President De Gaulle grants Algerian independence, the Legion sides with the 'Pied Noir' French Nationalists against mother France. Loyalties are torn apart. Comrade is turned against comrade. Simon and Dupont must face each other across a moral divide, their conscience dictating their actions, blurring the distinction between hero and deserter. The film was acquired from Simon Films Productions, Ltd. and is currently scheduled for release on home video, digital and VOD in September 2012.
"Elevator"
9 people stuck on an elevator, one has a ticking bomb -- the other 8 will do absolutely anything to survive. The bomb cannot be defused. There is no escape and no promise of rescue. The unthinkable becomes the only reasonable solution. In a suspense thriller, both classic and contemporary, the passengers on Elevator are squeezed so tightly by fear and panic, the only possible result is horror. With minutes to live, there is no time for civilized morals. Nine sophisticated, Wall Street party-goers reveal the real people behind the facade. Crafted by the award-winning team of Norwegian director Stig Svendsen and writer-producer Marc Rosenberg, they create a story as chilling as Hitchcock's "Psycho" and as demented as Polanski's "The Tenant." The film was acquired from Empress Road Pictures and is currently scheduled for release on home video, digital and VOD in August 2012.
"Vile"
Vile delivers blood-curdling terror and gleeful panic as the newest offering in the gore-ture horror genre. Four friends are kidnapped and locked in a house with five other strangers by a pharmaceutical developer with a sadistic mission. A device has been implanted on the base of each of their skulls to siphon-off chemicals produced when the body is in extreme pain. Fears are expected, torture is necessity and participation is mandatory. The film was acquired from Outsider Pictures II, LLC and is currently scheduled for release on home video, digital and VOD in July 2012.
Inception Media Group was formed in late 2009 and now boasts a catalog of more than 30 filmed entertainment properties and over 2,500 hours of digital content encompassing feature films, episodic television series, documentaries and special interest programming. Most recently Inception announced a multi-year license and distribution agreement with Smithsonian Channel.
About Inception Media Group
Inception Media Group, LLC is based in Santa Monica, California and is a diversified media company specializing in the production, acquisition and distribution of motion pictures and other filmed entertainment across all media platforms and channels of distribution. Inception Media Group's management team has extensive relationships with exhibitors, retailers, distributors and technology companies, enabling the Company to maximize the services performed on behalf of its content partners. Inception Digital Services, LLC, a wholly owned subsidiary of Inception Media Group, provides a wide range of digital encoding, electronic packaging, high-speed delivery and data storage services and possesses certified delivery access to all major online, broadcast media and VOD platforms. More information is available at www.inceptionmediagroup.com.
Contact:
Steve Honig
The Honig Company, LLC
818-986-4300
Email Contact


Copyright @ Marketwire
Page: 1
Related Keywords:
Inception Media Group, LLC, Camera/Film,Programming,Authoring/Programming,Broadcast Technology,Broadcast,DTV,Encoding,Storage,Africa,France,Marketwire, ,Film,Television,Medical,Entertainment,Adults,Other,
---