Improve Your Disaster Recovery Preparedness for Hurricane Season With New Advice From Acronis
With Nearly 20 Major Storms Predicted for 2012, Acronis Offers Businesses Effective IT Disaster Recovery Tips for Better Data Protection Amidst Natural Disasters
(June 26, 2012)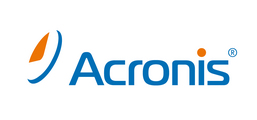 WOBURN, MA -- (Marketwire) -- 06/26/12 -- Acronis, a leading provider of disaster recovery and data protection solutions for physical, virtual and cloud environments, today released five tips to help companies improve their disaster recovery preparedness for 2012's looming hurricane season.
With this year's hurricane predictions forecasting 11 named storms, six hurricanes and two major, category-three hurricanes or higher, it's becoming more important than ever for businesses to have a strong disaster recovery plan in place. However, according to Acronis' 2012 Disaster Recovery Index, nearly 50 percent of the 600 U.S. companies surveyed still fear substantial downtime in the event of a disaster. With almost 20 major storms anticipated this hurricane season, combined with Acronis' findings that businesses worldwide lose average of $366,363 a year due to IT downtime, companies need to step up their disaster recovery preparedness or risk losing critical data and suffering revenue-impacting downtime.
Acronis has issued five tips to help businesses ensure all their critical data is fully protected and can be recovered quickly in the event of a hurricane or other natural disaster:
1. Those Who Plan, Prosper -- Having a disaster recovery plan in place is a number one priority for companies this hurricane season. However, Acronis found only 35 percent of those surveyed in the 2012 Disaster Recovery Index strongly agree that they have ample procedures in place to enable comprehensive backup and disaster recovery. This percentage will have to grow if companies are going to safely weather the storms predicted for this year's hurricane season.
2. Cover All Bases -- When a disaster strikes, having a backup solution in place for only your physical environments will not suffice. It's important to have a backup and disaster recovery solution that includes all types of environments, from physical and virtual to cloud and hybrid scenarios. This is becoming an increasingly recognized requirement as Acronis found 76 percent of U.S. respondents said the best way to improve backup and disaster recovery would be to have an integrated (physical, virtual, cloud) solution, but 44 percent still don't back up their virtual machines as often as their physical ones.
3. Not All Clouds Are Stormy -- More and more companies are starting to use the cloud for their offsite backup and recovery needs, which presents an effective solution when hurricanes or other natural disasters take out on-premise backups. While Acronis found that issues of data recovery (68%) and security risks (45%) ranked high for reasons to avoid using the cloud for backup and disaster recovery, overall, 40 percent of U.S. companies believe migrating to cloud technologies would help ensure their backup and disaster recovery procedures run more smoothly. And, furthermore, 53 percent believe it will help lower overall IT operating costs.
4. One of These Things is Not Like the Other -- Recovering to dissimilar hardware is a good practice to have in place during hurricane season. With hardware-agnostic software, companies can easily recover data from the failed system's backup image onto any available hardware, replacing the old machine's hardware drivers in a matter of 15 minutes. Similarly, companies implementing virtual environments can recover either a physical or virtual machine disk image to a standby virtual machine in even less time.
5. A Picture's Worth 1000 Words -- To ensure that companies can be back up and running quickly in the event of a disaster, they should opt into disk imaging. By making images of computers and servers, companies can ensure complete copies of their data and applications are secure and easily recoverable. In the event of a hurricane, the disk images can be loaded onto new hardware in mere hours, as opposed to days.
"Although some hurricanes and other forms of natural disasters can be loosely predicted, oftentimes there is not enough advance warning before a disaster strikes," said Blaine Raddon, GM Americas at Acronis. "Having a backup and disaster recovery plan in place helps companies ensure their data is protected and businesses can be back up and running even after some of the most dire circumstances. Our disaster recovery tips help minimize the financial and productivity impacts that occur after unplanned disruptions, so companies, both large and small, can safely weather any storm."
About Acronis
Acronis is a leading provider of next generation data protection and disaster recovery solutions for physical, virtual and cloud environments. With Acronis' backup, disaster recovery, deployment and migration software, users can better protect and maintain availability of critical servers and data to achieve recovery point (RPO) and recovery time objectives (RTO) while reducing total cost of ownership. With over a decade of investment in research and development, Acronis software is sold in more than 90 countries and available in up to 14 languages. For additional information, please visit www.acronis.com. Follow Acronis on Twitter: http://twitter.com/acronis
Acronis® is a registered trademark of Acronis International GmbH in the United States and/or other countries.
Press Contacts
Acronis
Lucy Millington
Tel: +1 781 782 9181
Email: lucym@acronis.com

March Communications
Meredith L. Eaton
Tel: +1 617 960 9877
Email: acronis@marchpr.com


Copyright @ Marketwire
Page: 1
Related Keywords:
backup & recovery, virtualization, disaster recovery, replication, snapshot, hurricane season, Applications, Security, Computer Technology, Hardware, USA, Marketwire, Financial, Meteorology, disaster, Other,
---