Imaginatronics Releases Two New Fun and Exciting iPad Apps in its Learning Infinity Education Series for Young Children.
(April 07, 2011)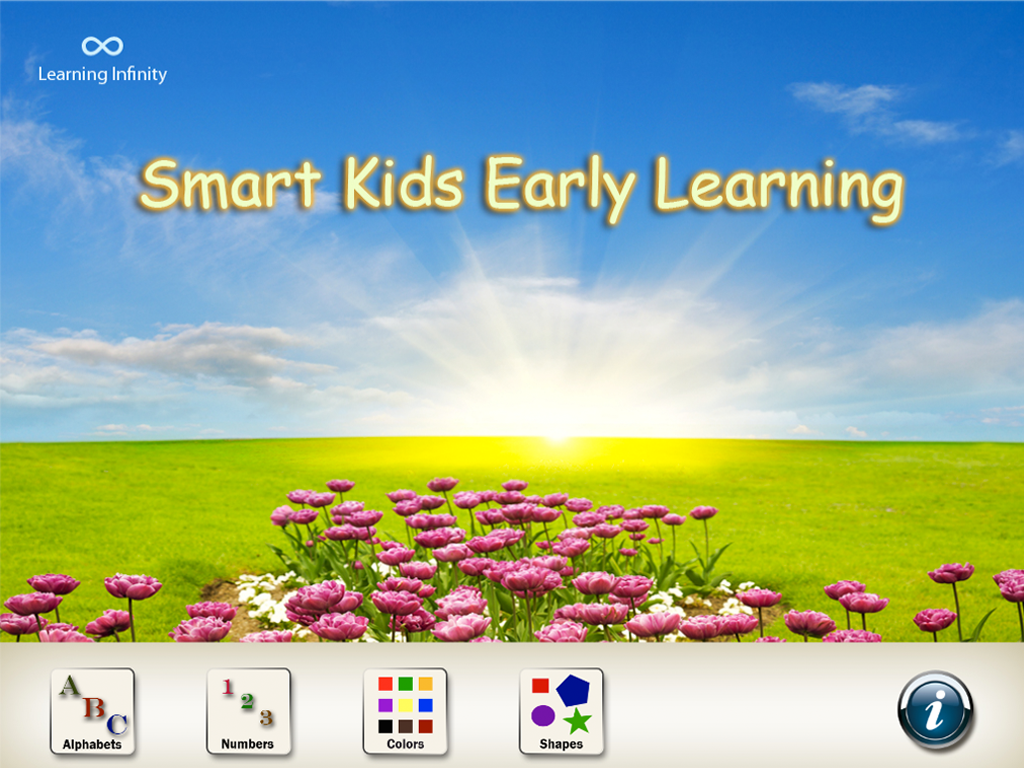 Pomona, NY (PRWEB) April 7, 2011
Multimedia software development company, Imaginatronics, launches two new products, "The Deep Blue Kingdom" and "Smart Kids Early Learning", for iPad users. Both products provide young children with an exciting start in early learning. The company's new products provide children with the ability to learn through multimedia software designed specifically for use with the Apple iPad. These new products are a follow up to the successful release of the company's first product, "An Amazing Day At The Zoo."
The company focuses on developing creative learning products geared towards young children. These learning apps provide children with a fun introduction to learning, while also engaging them in fundamentally strong content. A key factor in the success of the Learning Infinity products is pairing quality education with a fun learning style. By meshing the two, the company's iPad apps help encourage children to enjoy learning even from a young age.
The company's product, "The Deep Blue Kingdom" is an app for the iPad that is highly interactive. This app was featured on the iTunes "New and Noteworthy" list. Children explore the ocean and learn about the diverse life within it. Parents can use this as a great way to introduce kids to science. The company designed the app to focus specifically on children under ten who need exposure to diverse topics to develop a passion for learning. These topics also increase the intellectual curiosity in children as they are given a virtual tour of the ocean and the life it contains.
Marcus Cherian, President of the company, said "We are very excited about continuing to execute our content strategy in the early learning iPad apps market. We have an exciting array of new products in the pipeline. We are very pleased with the feedback we have received and will continue to add features to our exciting products for young children.
Imaginatronics is also releasing "Smart Kids Early Learning" for the iPad. This app takes learning the fundamentals of education to a new level. Experts often state that the more senses involved in the way a child learns, the better he or she understands the material being taught to them. This is one of the benefits of using this particular app. This product focuses specifically on learning basic concepts such as colors, shapes, numbers, and the alphabet. The child works through modules in an interactive way, using images, videos, and audio to engage the reader.
Cherian states, "Many people overlook the vital significance of early learning. We are excited about the possibilities for how technology will create a new platform that will enable learning to take place in a more individualized manner. Imaginatronics is dedicated to creating a new portfolio of exciting products for the Apple iPad that are dedicated towards childrens development. Imaginatronics answers the need of so many parents who are struggling to find an easy to use, portable and educational tool that sparks interest in their children. These apps are also affordable, which means that it has never been easier for a parent to give their child a head start in learning.
Imaginatronics has an exciting portfolio of additional apps on the way. The company's first three products are just the start of approximately 10 new products designed for early learning that will launch into the children's education market in 2011. These tools are ideal for sparking a child's interest in science, reading, imagination, and early education fundamentals.
In regards to developing for the exciting iPad platform Marcus Cherian said, "Tools such as the iPad will become more embedded into the education framework of children, parents, teachers and school systems. We will see a shift from todays classical approach of standardized teaching to more personalized teaching and learning. The catalyst for this will be the content that is coming to market for a product such as the iPad, along with social networking platforms which have become very pervasive in our lives. Nothing is more effective than collaborating or engaging in real-time with others who can help you with a specific problem. The rapid adoption of a tool such as an iPad is truly astonishing as it has been available only for a year. Although there will be other tablets on the market, it is the user experience with an iPad that makes our products exciting for our customers.
About Imaginatronics:
Imaginatronics focuses on creating highly immersive educational learning products for young children. The companys goal is to create innovative and highly engaging software that will prepare young learners for a successful academic journey. With this goal in mind, Imaginatronics works to create early learning apps and educational apps that foster a lifelong enjoyment of learning. Imaginatronics also creates dynamic and engaging applications for mobile platforms such as the iPhone, iPad, tablets, PDAs, and Android devices.
For more information about Imaginatronics and its Learning Infinity Product Suite,
visit http://imaginatronics.com or http://LearningInfinity.com
Apple App store Links to our products:
The Deep Blue Kingdom: http://itunes.apple.com/us/app/the-deep-blue-kingdom/id425904157?mt=8&ls=1
Smart Kids Early Learning: http://itunes.apple.com/us/app/smart-kids-early-learning/id429447180?mt=8&ls=1
An Amazing Day At The Zoo: http://itunes.apple.com/us/app/an-amazing-day-at-the-zoo/id420420133?mt=8
###
Read the full story at http://www.prweb.com/releases/Imaginatronics-iPad-Apps/Educational-Apps-For-Kids/prweb5232794.htm.
Page: 1
Related Keywords:
plastic art, entertainment award, entertainment (general), arts (general), arts, culture and entertainment, education, adult education, further education, religious education, family, family planning, market research, research and development, medical research, science and technology, applied science, material science, human science, natural science, philosophical science, research, science (general), animal science, micro science, , weather science, agricultural research and technology, computing and information technology,
---