Illinois Technology Association Launches Chicago's First Marketing Hackathon
(April 25, 2012)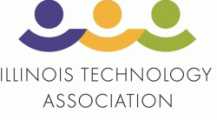 CHICAGO, IL -- (Marketwire) -- 04/25/12 -- The Illinois Technology Association (ITA) joins Konstant Change and Venue Cricket as they launch the country's first Marketing Hackathon, Kickstart Market Demand for Growth on Friday, April 27th and Saturday, April 28th.
"The ITA's focus on growth is in alignment with the mission of the Marketing Hackathon," said Fred Hoch, President, ITA. "A focus on growth strategies and tactics will enable marketing leaders to create relevant market demand within compressed timeframes and practical budgets."
Developer hackathons have inspired collaboration and creative problem solving in the area of software and new product development for years. This interactive approach was the inspiration for Marti Konstant, who founded the country's first Marketing Hackathon for marketing leaders. "The opportunities for marketing innovation are gaining quick momentum as new marketing platforms and systems pave the way for creative solutions for tech marketing challenges," said Marti Konstant, VP of Marketing, Open Kernel Labs. "Stepping outside the role of audience member at a conference, marketing leaders benefit by engaging and collaborating with their peers."
The format for the two-day Marketing Hackathon is a series of presentations by leaders who have created successful programs. This is integrated with small group sessions where marketing hacks are applied to the problems within startups and B2B tech companies. The hackathon is for emerging tech companies who want to accelerate growth and for startups who have a product and are ready to fill their sales pipeline.
Registration for the event will be open through April 26th.
About the Illinois Technology Association
The Illinois Technology Association (ITA) is the driving force behind the growth of Illinois' vibrant technology industry. Providing programs and services focused on business development, visibility, and talent attraction, ITA accelerates the growth of member companies' businesses. ITA brings growth-stage industry companies together, leveraging the connections and experiences of the community to increase the overall success rate of the local industry. Championing the development and application of technologies and leveraging its transformative nature, ITA is an invaluable resource for growing companies.
About the Marketing Hackathon
The Marketing Hackathon is a mix of skill sharing, problem solving, marketing hacks, and collaboration, punctuated by inspiration for startups and B2B tech companies who want to grow their businesses. With the goal of kickstarting market demand for growth, the Marketing Hackathon invites a group of business managers and marketers to gather together to exchange ideas, tips, and best practices in a problem-solving environment.
Add to Digg Bookmark with del.icio.us Add to Newsvine
Contact:
Paige Sims
Illinois Technology Association
312.924.1052
[email protected]


Copyright @ Marketwire
Page: 1
Related Keywords:
Illinois Technology Association, Technology Events, Technology Networking, software association, Sales,Marketing,Sales & Marketing,Networking,Sales,Sales,Pro AV,Presentors,Business,Marketing,Business Issues,Presentation,Marketing,Events,Marketwire, ,Business,
---