Ikanos Communications Names Omid Tahernia New President and CEO
Veteran Executive to Drive Ikanos' Leadership in Delivery of Digital Content to the Home
(June 11, 2012)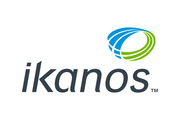 FREMONT, CA -- (Marketwire) -- 06/11/12 -- Ikanos Communications, Inc. (NASDAQ: IKAN), a leading provider of advanced broadband semiconductor and software products for the digital home, today announced that its board of directors has appointed Omid Tahernia as president and CEO effective immediately. Mr. Tahernia, who will also be joining the board of directors, will lead the company's delivery of compelling new products to expand the broadband user experience.
"We believe Omid is the right leader to build upon our foundation of creating disruptive technologies, such as NodeScale Vectoring," commented Dado Banatao, Chairman of the board of directors. "Omid is a proven business and technology leader who can execute."
Mr. Tahernia has over 28 years of experience in leading global high technology organizations and businesses providing systems and semiconductor solutions -- both in the U.S. and abroad. Most recently, Tahernia served as President and CEO of Tilera Corporation, a leading multicore privately held company. During his tenure at Tilera, he led the company through its market emergence and drove the company business and product strategy while growing revenue in core market segments of Networking, Security, Multimedia, and Cloud Computing.
"The broadband market's transition from data to wideband multi-service and multimedia, is driving large demand for bandwidth. Broadband rates of 50 to 100 Mbps are now required for applications such as online gaming, streaming audio and video, VoIP and IPTV, all operating within a home," says Tahernia. "We believe Ikanos' VDSL and NodeScale Vectoring technologies are the essential enablers for the next generation networks to the home."
Prior to Tilera, Mr. Tahernia spent three years at Xilinx, where he was Vice President and General Manager of a newly created DSP Division and later served as Vice President and General Manager of the Processing Solutions Group consisting of DSP, Embedded Processing, and IP Divisions. Prior to Xilinx, Tahernia spent 21 years at Motorola in both the equipment and semiconductor segments. He held a variety of positions at Motorola including running a nearly $1 billion wireless chipset business in the company's Semiconductor unit, as Vice President and General Manager of the Wireless and Mobile Systems Division. Mr. Tahernia holds more than ten U.S. patents, a B.S.E.E. from Virginia Polytechnic Institute & State University, and an M.S.E.E. from Georgia Institute of Technology.
About Ikanos Communications, Inc.
Ikanos Communications, Inc. (NASDAQ: IKAN) is a leading provider of advanced broadband semiconductor and software products for the digital home. The company's broadband DSL, communications processors and other offerings power access infrastructure and customer premises equipment for many of the world's leading network equipment manufacturers and telecommunications service providers. For more information, visit www.ikanos.com.
(c) 2011 Ikanos Communications, Inc. All Rights Reserved. Ikanos Communications, Ikanos, the Ikanos logo, the Bandwidth without boundaries tagline, Fusiv, FX, FxS, iQV, Ikanos Velocity and NodeScale Vectoring are among the trademarks or registered trademarks of Ikanos Communications. All other trademarks mentioned herein are properties of their respective holders.
Safe Harbor Statement under the Private Securities Litigation Reform Act of 1995
This press release contains forward-looking statements that are subject to risks and uncertainties concerning Ikanos Communications, Inc., including statements regarding the anticipated benefits of management changes, demand for the company's products, the company's release of new products and anticipated benefits of Ikanos' products. Actual events or results may differ materially from those described in this document due to a number of risks and uncertainties. These potential risks and uncertainties include, but are not limited to, impact of management changes, macroeconomic conditions which may cause Ikanos' customers to defer purchasing plans, Ikanos' ability to deliver full production releases of its newer products and the acceptance of those products by Ikanos' customers, the continued demand by telecommunications service providers for specific xDSL semiconductor products, the failure of service providers to implement deployment plans on schedule or at all, Ikanos' continued ability to obtain and deliver production volumes of new and current products and technologies, Ikanos' ability to generate demand and close transactions for the sale of its products, Ikanos' ability to develop commercially successful products as a result of its current research and development programs, Ikanos' ability to successfully complete its restructuring plan, and unexpected future costs, expenses and financing requirements. In addition, for a more extensive discussion of such risks and uncertainties, which could cause actual results to differ from those contained in the forward-looking statements, see the section entitled "Risk Factors" in Ikanos' most recent Annual Report on Form 10-K, as well as other reports that Ikanos files from time to time with the Securities and Exchange Commission. Ikanos is under no obligation to update these forward-looking statements to reflect events or circumstances subsequent to date of this press release.
Add to Digg Bookmark with del.icio.us Add to Newsvine
Media Contact:
Gwen Dille
Headfirst Communications for Ikanos
510-406-2006 (cell)
Email Contact


Copyright @ Marketwire
Page: 1
Related Keywords:
DSL, VDSL, PON, CPE, CO, G.hn, processor, broadband, bandwidth, Ikanos, Fusiv, Ikanos Communications, Office Equipment, Applications, Security, Networking, Business Issues, Cloud Computing, Telecommunications, infrastructure, Management, CEO/CFO, Broadcast, Management, Streaming, Digital, Business, Broadcast Technology, Internet Media, Software, IPTV, Cloud, IPTV, Cloud, USA, Marketwire, Inc., Business, Other,
---