IceWEB(TM) Appoints Nicholas Carosi III to Board of Directors
(May 02, 2012)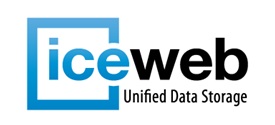 STERLING, VA -- (Marketwire) -- 05/02/12 -- IceWEB, Inc.™ (OTCBB: IWEB), www.IceWEB.com, a leading provider of Unified Data Storage appliances for cloud and virtual environments, announced today the appointment of Nicholas Carosi III to the Company's Board of Directors.
Mr. Carosi is currently the President and CEO of Arban & Carosi, Inc., one of the largest manufacturers of architectural precast concrete serving the Mid-Atlantic area. Mr. Carosi is also Chairman-elect of the Board of Directors for Inova Health System, which he has been associated with for over 20 years.
He began his career with Arban & Carosi Inc. in 1969, and was instrumental in overseeing its growth to become a preeminent manufacturer of architectural precast concrete in North America. Mr. Carosi also served as Board Member, and President of the Prince William County Chamber of Commerce, on the Advisory Board of Sovran Bank, was a member of the Board of Piedmont Federal Savings and Loan, and also served on the Board of Potomac Hospital. As a Board Member of INOVA Health System, he has served Chairman of the Finance Committee, Chairman of the Governance Committee, and Chairman of the Investment Committee. He is currently the Vice Chair of the Board. He is also currently on the Board of Marymount University of Arlington, Virginia, and Bellarmine University of Louisville, Kentucky, his alma mater.
"Mr. Carosi is a pillar of success in the Washington, D.C. area. We are privileged to have Mr. Carosi as a board member and a substantial shareholder," stated John R. Signorello, Chairman and Chief Executive Officer of IceWEB. "As the newest addition to our Board of Directors, we look forward to him playing a proactive role in our future growth strategy."
"IceWEB has extraordinary potential," said Mr. Carosi. "I'm looking forward to working with the IceWEB management team and the Board to help ensure the Company is well positioned to optimize the explosive growth in the cloud storage space."
About IceWEB, Inc.
Headquartered just outside of Washington, D.C., IceWEB manufactures award-winning, high performance unified data storage products with enterprise storage management capabilities at a fraction of the price of traditional providers. Through thin provisioning, target deduplication and inline compression, IceWEB's unified storage arrays enable standardization, consolidation and optimized storage utilization for virtual and cloud environments, saving up to 90% of storage costs, while reducing space, power and cooling requirements and simplifying storage management. For more information please call 800-465-4637 or visit www.iceweb.com.
This press release may contain forward-looking statements, which are made pursuant to the safe harbor provisions of the Private Securities Litigation Reform Act of 1995. In some cases you can identify those so-called "forward looking statements" by words such as "may," "will," "should," "expects," "plans," "targets," "believes," "anticipates," "estimates," "predicts," "potential," or "continue" or the negative of those words and other comparable words. These forward looking statements are subject to risks and uncertainties, product tests, commercialization risks, availability of financing and results of financing efforts that could cause actual results to differ materially from historical results or those anticipated. Further information regarding these and other risks is described from time to time in the Company's filings with the SEC, which are available on its website at: http://www.sec.gov. We assume no obligation to update or alter our forward-looking statements made in this release or in any periodic report filed by us under the Securities Exchange Act of 1934, as amended, or any other document, whether as a result of new information, future events or otherwise, except as otherwise required by applicable federal securities laws.
Contact:
IceWEB, Inc.
Investor Relations
571.287.2400
[email protected]
or
Stephen D. Axelrod, CFA
212.370.4500
[email protected]
Wolfe Axelrod Weinberger Associates, LLC.


Copyright @ Marketwire
Page: 1
Related Keywords:
Unified Data Storage, Server Consolidation, Cloud storage, Thin Provisioning, Data deduplication, Storage,Marketwire, Inc., ,Healthcare,Appliances,Other,
---