IZEA Releases Third Annual State of Social Media Sponsorship (SMS) Report
2012 Data Provides Trend and Value Information for Paid Social Media Content; Shows Continued Growth in This Marketing Vertical
(June 07, 2012)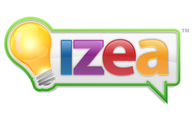 ORLANDO, FL -- (Marketwire) -- 06/07/12 -- IZEA, Inc. (OTCQB: IZEA) (PINKSHEETS: IZEA)
SMS campaigns are becoming more sophisticated and expanding well-beyond celebrities to include everyday social media users.
Quality of content reigns supreme, with brands and influencers rating it as most important to the success of any SMS relationship.
28 percent of influencers report spending over 160 hours per month using social media - the equivalent of a full time job.
IZEA, Inc. (OTCQB: IZEA) (PINKSHEETS: IZEA), the world leader in Social Media Sponsorship, today announced the release of its third annual State of SMS Report. The report includes data from IZEA's May 2012 survey of brand marketers, social media consultants, and key social influencers, including bloggers, tweeters and Facebook users. Nearly 7,900 people have participated in the survey since 2010.
"Social media sponsorship is when a brand compensates a social media publisher for posting content about their product or service," said Ted Murphy, Founder and CEO, IZEA. "This annual study provides information to better inform these relationships."
In the 2012 study, 93 percent of responding influencers reported that they "do or would" monetize their social media efforts. Of that same population, nearly 62 percent reported receiving compensation for a post or series of posts, up from 57 percent just two years ago. Brands frequently engage dozens or hundreds of influencers per campaign. Among the marketers surveyed, 55 percent reported providing a social media influencer with some type of compensation for mentioning their brand on a social network, which is an increase of four percent over 2011.
Sponsored blog posts and tweets remain the highest areas of sponsorship, with 54 percent and 47 percent of respondents, respectively, using those forms of SMS. The platforms with the biggest growth are video, with its use increasing 10 percent to 33 percent; and sponsored check-ins, growing seven percent to 22 percent.
"The value of social influence continues to grow at a substantial rate due in large part to the marketing savvy that bloggers and tweeters are bringing to the table," said Ted. "However, the investment brands are willing to make for access to that influence is lagging perceptually. We expect the gap to narrow as influencers and advertisers become further educated about SMS strategy." As an example, brand marketers estimated the average cost for a sponsored blog post to be $113, and social influencers valued their content nearly double that rate. This dynamic emphasizes the importance of online marketplaces like IZEA's, which determine value based on performance -- giving both sides a more realistic pricing perspective based on hard data.
Also highlighted in the 2012 results is the mutual importance both brands and influencers place on the quality of the content created through Social Media Sponsorship. In fact, advertisers ranked the quality of an influencer's content as most important followed by the influencer's industry relevance. Similarly, influencers consider the quality of the advertiser when choosing campaigns for participation, followed by the value of compensation. The form of compensation -- cash, product, coupons -- was third. "As the trend toward monetizing social media influence continues, we will only see the importance of 'quality' grow," said Ted. "Advertisers want to be affiliated with the best content and are willing to pay more for that exposure, while influencers value the prestige that comes from working with those brands and will often accept reduced payments in order to do so."
Respondents were asked about their awareness of the FTC guidelines covering endorsements in social media. There was a significant increase in the number of influencers and marketers who have 'read and understand' them, up 13.6% from 2011 to 38.3%. Fewer than 28 percent were not aware of the guidelines at all.
"The three-year trend in the State of SMS Report clearly illustrates steady growth of social media sponsorship inclusion as part of broader marketing strategies," said Ted. "SMS provides a unique avenue for brands to engage their target audiences, and for anyone to leverage their influence and monetize their social media presence."
To download the entire State of Social Media Sponsorship Report, visit http://stateofsms.izea.com.
About IZEA
IZEA, Inc. ("IZEA") is the world leader in social media sponsorship, operating multiple marketplaces including Staree, WeReward, SponsoredTweets and SocialSpark. IZEA connects advertisers with social media publishers, helping them monetize their social media presence. The company has completed over three million social media sponsorships for customers ranging from small local businesses to Fortune 50 organizations. For more information about IZEA, visit www.izea.com.
Safe Harbor Statement
This press release contains forward-looking statements within the meaning of Section 21E of the Securities Exchange Act of 1934. These forward-looking statements are based largely on IZEA's expectations and are subject to a number of risks and uncertainties, certain of which are beyond IZEA's control. Actual results could differ materially from these forward-looking statements as a result of, among other factors, competitive conditions in the social media sponsorship segment in which IZEA operates, failure to popularize one or more of the marketplace platforms of IZEA and general economic conditions that are less favorable than expected. In light of these risks and uncertainties, there can be no assurance that the forward-looking information contained in this respect will in fact occur. Please read the full statement and disclosures here: http://izea.com/safe-harbor-statement/.
Add to Digg Bookmark with del.icio.us Add to Newsvine
IZEA, Inc.
Jennifer P. Brown
Email Contact
248-376-8079


Copyright @ Marketwire
Page: 1
Related Keywords:
IZEA, Marketwire, Inc., Other,
---