IT Consultancy Medullan Showcasing Mobile Health Solutions at 9th Annual World Health Care Congress 2012
(April 09, 2012)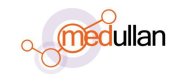 CAMBRIDGE, MA -- (Marketwire) -- 04/09/12 -- Medullan, Inc. (www.medullan.com), the brains behind health technology innovation, announced today that it is a key participant at the upcoming 9th Annual World Health Care Congress, taking place in Washington, DC April 16-18, 2012.
An IT consultancy, Medullan helps clients determine the best ways to engage healthcare consumers and then keep them motivated and connected. Medullan offers a coordinated complement of services, from start to finish, in developing health and wellness applications. Medullan's experience in both the technology and business aspects of healthcare allows the company to help clients such as Partners Healthcare and Optum Health define their vision for mobile health applications and then develop an efficient, timely path to implementation. Medullan is skilled at supporting clients' existing IT teams and matching its expertise to supplement the areas of a client's business that need the most support. Companies team-up with Medullan for a technology solution, and gain a partner that understands design, end-user experience and business strategy.
"The 9th Annual World Health Care Congress is a fantastic venue for sharing best practices, strategies and innovations as it relates to health technology issues," said Ahmed Albaiti President & CEO of Medullan. "The healthcare environment as a whole has become one giant question mark and the only certainty is impending change. We're looking forward to sharing our ideas for mobile health solutions and also learning from others in the field."
Medullan will showcase its services and solutions at its booth. For more information on the event or to register, visit http://www.worldcongress.com/events/HR12000/
About Medullan, Inc.
An IT consultancy, Medullan helps clients determine the best ways to engage healthcare consumers and then keep them motivated and connected. The firm supplements clients' in-house teams to help bring focus to their ideas and move projects forward to completion. Medullan can partner with clients at every stage of a development cycle -- problem definition, user experience design and software architecture -- resulting in highly innovative web and mobile applications that help improve healthcare delivery and consumption.
In an environment defined by uncertainty, clients rely on Medullan's unique combination of agility and health technology innovation experience to help them formulate ideas, guide their thinking with industry insights, and aggressively bring their applications to market. Among the companies to collaborate with Medullan are Aetna, Optum Health, Partners Healthcare, Health Plus Management Services, Mass.gov, MEDecision and Verizon Wireless. Visit www.medullan.com.
Medullan is a trademark of Medullan, Inc. in the United States and other countries. All other trademarks contained herein are the property of their respective owners.
Add to Digg Bookmark with del.icio.us Add to Newsvine
For information, contact:
Gina Rezendes
Big Swing Communications
Email Contact
+1-617-640-9278


Copyright @ Marketwire
Page: 1
Related Keywords:
healthcare IT, Medullan, user experience design, USA,Marketwire, Inc., ,healthcare,Surgery,Management Services,Internet Technology,Medical,Business,Other,
---