IPSO Members Promote Leaping Forward With IP at Conferences Around the Globe
(February 28, 2012)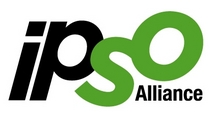 COLORADO SPRINGS, CO -- (Marketwire) -- 02/28/12 -- Members of the IPSO (Internet Protocol for Smart Objects) Alliance are actively encouraging vendors and customers worldwide to shun proprietary systems by leaping forward to IP-based solutions, enhancing interoperability and choice while leading to lower cost thanks to the economies of scale generated by multi-vendor ecosystems.
Machine-to-machine (M2M) and Internet of Things (IoT) applications benefit from the tried and true use of the Internet Protocol; the evolution of connectivity from IPv4 to IPv6 ensures that every connected device in the world can be identified by its own unique IP address. IPSO Alliance members speak regularly at conferences worldwide; we invite you to visit with IPSO members at the following events, starting tomorrow:
Parks Associates' Smart Energy Summit; Austin, TX; Feb 29 - March 1: Tim Hirou, CEO of Convergence Wireless and Vice-President of the Alliance's Board of Directors, will be making a presentation on behalf of IPSO at 3:30 pm on Wednesday, February 29, as well as participating in the "Interoperability & Home Controls" panel at 9:45 am on March 1. Fellow IPSO members Robert LeFort, CEO of Ember, and Bill Scheffler of Sigma Designs join Hirou on the panel. During the luncheon at noon, Jeff Crews of Motorola Mobility will discuss smart energy solutions for consumers. Dennis Garman of Duke Energy will participate on a 1:30 pm panel entitled "What Consumers Really Want: New Incentives & Business Models." GreenWave Reality CEO, Greg Memo, will be speaking at 9:30 am on the March 1 panel entitled, "Engaging Consumers: Keys to Broader Adoption of Utility-based Energy Management Solutions." Then at 2 pm, Stephen Johnson of Itron will participate on a panel entitled "Hybrid Solutions: Beyond Home Networks." The Alliance is a proud sponsor of the Summit.
http://www.ipso-alliance.org/smart-energy-summit
Amphion Forum; Munich, Germany; March 28: Jerker Delsing of Lulea University of Technology will be speaking at 2:30 pm on "Next Generation DCS and SCADA Device Security" as part of the Critical Contexts Track at the Amphion Forum, hosted by Mocana. IPSO members Freescale and Mocana will also address security-related topics during the conference.
http://www.ipso-alliance.org/mocana-to-host-amphion-forum-march-28
IET Smart Metering Conference; London, UK; Apr 17-18: Steven Cunningham, CEO of Landis+Gyr, will present "A Common Approach to Smart Metering and the Green Deal" at 12:10 pm on April 17. The following day, Thomas Lorbach of NXP Semiconductors will present "The Grid and the Internet-of-Things" at 2:30 pm, including information about IoT small memory footprint devices and IPv6, as well as a case example of Smart Energy Profile 2.0.
http://www.ipso-alliance.org/thomas-lorbach-at-iet-smart-metering-conference-april-18
Follow IPSO on Twitter (www.twitter.com/IPSOAlliance) and Facebook (www.facebook.com/IPSOAlliance) for the latest information on events. Register to receive the IPSO newsletter by emailing marketing@ipso-alliance.org to keep up-to-date on all IPSO activity.
About the IPSO Alliance
The IPSO Alliance is the primary advocate of IP for Smart Objects for use in energy, consumer, healthcare and industrial applications. The Alliance, a non-profit organization whose members include leading technology, communications and energy companies, promotes the use of the Internet Protocol to serve as the foundation for a network of sensor-enabled physical objects to communicate with each other as seamlessly as individuals do over the Internet.
IPSO Alliance membership is open to any organization supporting an IP-based approach to connecting smart objects. For more information, visit www.ipso-alliance.org or contact Kate Easton - kate@ipso-alliance.org.
Add to Digg Bookmark with del.icio.us Add to Newsvine
Kate Easton
Email Contact


Copyright @ Marketwire
Page: 1
Related Keywords:
IPSO Alliance, Marketwire, , Internet Technology, Biology, Business, Internet, Other,
---