IPSO Celebrates World IPv6 Launch; Participates in Conferences Around the Globe
(June 05, 2012)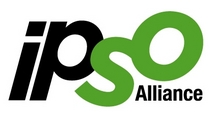 COLORADO SPRINGS, CO -- (Marketwire) -- 06/05/12 -- Around the world, people are eagerly anticipating the change from IPv4 to IPv6; the IPSO Alliance is at the forefront of continuing to promote the use of IP in Smart Objects. To further reinforce the commitment of the Alliance's members to the use of the Internet Protocol and in celebration of World IPv6 Launch Day, the Alliance has recently enabled its website to be IPv6 capable. For more information on World IPv6 Launch Day, go to http://www.ipso-alliance.org/world-ipv6-launch-day-june-6-2012. You can also hear our members speak about the benefits of IP in conferences around the globe. Upcoming speaking engagements include:
TIA 2012: Tim Hirou of Convergence Wireless is speaking Thursday afternoon at 2:30 pm Central Time on "M2M Panel: Capitalizing on M2M's Growth Potential with Application-Ready Platforms" in Dallas, Texas. You can visit the IPSO Alliance booth anytime from June 5th to the 7th. IPSO is a proud sponsor of TIA 2012.
Parks Associates CONNECTIONS: Co-located with TIA 2012, Sokwoo Rhee of Millennial Net will participate in the panel discussion "Building Interoperability among Home System Services and Devices" on June 5th. His presentation and discussion will focus on how IP will enhance the interoperability of various home system devices and why IP will be the catalyst to the world of the "New Internet."
International Internet of Things Event: Gert van Kempen of Smart Dutch will share his view on the Internet of Things market. IPSO is also sponsoring this event which is located in Eindhoven, the Netherlands on June 6th.
3rd Canadian Smart Grid Summit: On June 12th and 13th, IPSO is sponsoring this event in Toronto, ON. This high-level conference is designed for Directors of Operations, Smart Grids, Smart Metering, Planning, Asset Management, Engineering, Demand Response. Featured this year is NIST SGIP Plenary Chair Steve Widergren, who will discuss the recently released update to NIST Smart Grid Standards.
IoT International Forum: Jan Höller of Ericsson will be giving an IPSO Presentation in Venice, Italy on June 19th-21st. The IoT International Forum is a newly established platform for a global debate on the Internet of Things. The forum brings together technology and service providers, academics, end-users and actors from multiple application domains, as well as policy makers.
European Demand Response and Dynamic Pricing Forum: IPSO is an official media partner of this event occurring June 27th and 28th in Central London, UK. The promise of Demand Response and Dynamic Pricing could save utilities billions in capital expenditure on peak demand infrastructure, and create synergies between networks, producers and customers that will assist in managing cost, and reducing environmental impact of power generation and consumption. SMi Group's 2nd annual European Demand Response and Dynamic Pricing will cover the latest on the different stakeholder roles, consumer needs and actions, and the initiatives to shift consumer behavior, enabling technologies, and specific programs in Europe and beyond.
About the IPSO Alliance
The IPSO Alliance is the primary advocate of IP for Smart Objects for use in energy, consumer, healthcare and industrial applications. The Alliance, a non-profit organization whose members include leading technology, communications and energy companies, promotes the use of the Internet Protocol to serve as the foundation for a network of sensor-enabled physical objects to communicate with each other as seamlessly as individuals do over the Internet.
IPSO Alliance membership is open to any organization supporting an IP-based approach to connecting smart objects. For more information, visit www.ipso-alliance.org or contact Kate Easton - kate@ipso-alliance.org.
Add to Digg Bookmark with del.icio.us Add to Newsvine
For more information:
Kate Easton
Email Contact
www.ipso-alliance.org


Copyright @ Marketwire
Page: 1
Related Keywords:
The IPSO Alliance, Italy, Marketwire, Internet Technology, Internet, Other,
---