IPSO Alliance Announces Successful Interoperability Event Along With Industry Firsts
Nine IPSO Member Companies Come Together to Show Device to Device Interoperability
(April 18, 2012)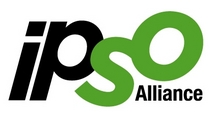 COLORADO SPRINGS, CO -- (Marketwire) -- 04/18/12 -- The Internet Protocol for Smart Objects (IPSO) Alliance today announced the successful completion of their latest interoperability event that took place in Paris earlier this month. Building upon previous interoperability tests, this new event pushed interoperability up to the application layer using IETF standard protocols and showed direct device-to-device interoperability, a first for the industry.
Milt Roselinsky from Sensus said, "I was impressed with the scope covered by the Paris interop event. Multiple PHY/MAC layers were successfully interoperating with each other. The teamwork shown between representatives of multiple companies and labs was also impressive."
The event hosted devices from nine different companies (Ericsson, INRIA, Lulea, NXP, Sensinode, SICS, STMicroelectronics, Watteco, and Wisenet) to test their implementations of 6LoWPAN, IPv6, RPL, and CoAP. Participants were able to exchange messages across different media, multiple hardware platforms, and various stack implementations. The different transports used during this event included IEEE 802.15.4 (both sub-GHz and 2.4 GHz) and PowerLine Communication (PLC). Hardware platforms included Atmel, NXP, STMicroelectronics, and TI, with software based on Contiki, Java, TinyOS, and proprietary stacks.
Erik Jansson of Wisenet said, "As a new member of IPSO it was very valuable to meet and discuss with other people working with hardware and software in the Internet of Things (IoT) domain. It was very satisfying to see successful interoperability with other hardware and software."
"M2M (machine-to-machine) and IoT are new industries, which are not led by a single company but will evolve with cooperation among companies," added Ryoji Kato of Ericsson. "For such industries, the interoperability tests are quite important. Without such tests and without interoperability, the industry will not succeed."
For the first time, wireless IoT devices using compatible media succeeded in forming a single network using direct communication between sensor/controller nodes without the need for gateways. Many industry alliances and standards development organizations are racing to deliver specifications for device-to-device interoperability for the M2M and IoT markets. At IPSO's April event, all nine participating companies used a common application layer protocol running on actual products to deliver such interoperability across all seven layers of the OSI stack.
"We are excited to show the IoT and M2M communities that devices from different companies can indeed interoperate. We are looking forward to our next series of interoperability events throughout the rest of this year," said Geoff Mulligan, IPSO's Chairman.
About the IPSO Alliance
The IPSO Alliance is the primary advocate of IP for Smart Objects for use in energy, consumer, healthcare, and industrial applications. The Alliance, a non-profit organization whose members include leading technology, communications, and energy companies, promotes the use of the Internet Protocol to serve as the foundation for a network of sensor-enabled physical objects to communicate with each other as seamlessly as individuals do over the Internet.
IPSO Alliance membership is open to any organization supporting an IP-based approach to connecting smart objects. For more information, visit www.ipso-alliance.org or contact Kate Easton - [email protected].
Add to Digg Bookmark with del.icio.us Add to Newsvine
Kate Easton
Email Contact


Copyright @ Marketwire
Page: 1
Related Keywords:
IPSO Alliance, Marketwire, ,Interop Attendees,Internet Technology,Internet,Other,
---