IMG and EBX Form Joint Venture in Brazil
Will Pursue a Broad Range of Sports and Entertainment Opportunities
(November 09, 2010)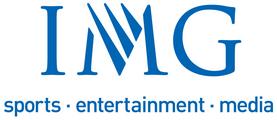 NEW YORK, NY and RIO DE JANEIRO, BRAZIL -- (Marketwire) -- 11/09/10 -- IMG Worldwide, the global sports and media company and EBX Group, the prominent Brazilian conglomerate with activities in mining, logistics, energy and oil and gas, have agreed to the formation of a 50/50 joint venture to develop a broad range of sports and entertainment businesses in Brazil.
The principles of the joint venture were agreed to between Eike Batista, the founder and Chairman of EBX Group, and Ted Forstmann, Chairman and CEO of IMG Worldwide, last week at EBX's headquarters in Rio de Janeiro. The formal agreement is being prepared and is expected to be signed shortly. The joint venture will be called IMGX (the letter X symbolizing the multiplication of wealth that is featured in the names of all of Eike Batista's companies).
"I am very happy to set up this joint venture with IMG, a globally recognized group for developing sports and entertainment properties. Ted Forstmann is an impressive and knowledgeable entrepreneur, with an outstanding reputation and a unique vision of using sports and entertainment as a way to stimulate education, to create jobs, pride and thus improve the self esteem of people. Ted is transforming IMG from a talent agency to a worldwide sports and media company, and this joint venture can really benefit from this expertise. Together we can take advantage of the great opportunities Brazil will have in the sports and entertainment arenas, especially considering the 2014 World Cup and the 2016 Olympic and Paralympics Games."
"I am extremely pleased to be forming a business with someone of Eike Batista's international, entrepreneurial reputation," said Ted Forstmann. "The success of the diverse businesses that he has created from scratch has been truly amazing. Eike's focus on the infrastructure sectors, technology and natural resources has made an enormous contribution to his country, as Brazil advances to become the fifth largest economy in the world by 2015. I believe our new joint venture offers a myriad of very significant business opportunities. It is my hope and expectation that IMG's joint ventures in Brazil, India and China will be mutually beneficial," Forstmann concluded."
The Brazilian entrepreneur Eike Batista is investing US$ 15 billion until 2012 in the natural resources and infrastructure sectors in Brazil, Chile and Colombia, through five companies listed in the BMF&Bovespa Stock Exchange, with a total market capitalization of close to US$ 60 billion. In parallel, Eike Batista also has investments in the entertainment and hospitality businesses in Rio de Janeiro through the Chinese restaurant Mr. Lam, the touristic ship Pink Fleet, the Gloria Palace Hotel and the concession of Marina da Gloria, which will serve the 2016 Olympic and Paralympic Games. Brazil is experiencing an outstanding period that can represent a real turning point in the history of the country. Economic growth, regulatory stability, huge pent up demand, altogether creating a favorable environment for investments, which will be strongly stimulated by hosting the 2014 World Cup and the 2016 Olympic and Paralympic Games.
This joint venture in Brazil is part of Ted Forstmann's continuing transformation of IMG that began when he took the helm of the company in 2006. His move into the College Sports industry, with acquisitions in 2007 and 2008, culminated with last month's acquisition of ISP Sports, making IMG the largest and dominant player in college athletics. Earlier this year, IMG announced a joint venture with Mukesh Ambani, the chairman of Reliance Industries in India. IMG Reliance is working to unlock India's sporting potential and to create, own and operate major sports and entertainment assets in that country. IMG also has a 20-year exclusive joint venture in place with CCTV, the national television network in China. All of these ventures offer IMG significant long-term growth opportunities.
About EBX
The EBX Group, founded by the entrepreneur Eike Batista, has been creating unique business opportunities in the last 30 years. EBX is promoting transformational investments in the infrastructure, natural resources, real estate and entertainment sectors in Brazil. The EBX Group currently employs close to 20,000 people and has a market capitalization of US$ 60 billion through its five publicly traded companies. EBX has raised US$ 18 billion through the sale of assets and equity offerings aiming to invest massively in Brazil, leveraging the expected boom in the oil and gas and mining sectors and contributing to reverse the Brazilian historical underinvestment in Infrastructure.
MMX is a mining company with 3 integrated logistics systems, two in Brazil and one in Chile, with a total production capacity of 10.8 million tons per year of high quality iron ore, which will be expanded to 46 million tons per year by 2015. The Chinese Wuhan Iron and Steel Company and the South Korean SK Networks are MMX's shareholders committed to purchase its iron ore in the long run. MMX is now dedicating significant efforts to consolidate mining assets in the region where it currently operates, taking advantage of the Sudeste Superport, which can reach a capacity to ship 100 million tons of iron ore per year.
LLX is a logistic company implementing superports in the Southeast region of Brazil, responsible for 75% of the country's GDP. LLX superports are integrated with railways and can ship cargo from the Midwest and Southeast regions of Brazil through large vessels, thanks to its deep draft. Açu Superport is becoming the Latin American largest port industry complex, with a back-area almost one and a half times the size of the island of Manhattan. Açu Superport will host steel mills, cement factories, a power generation complex, metal-mechanic complex, automotive industry and oil treatment facilities.
MPX is the only private-sector integrated energy company in Brazil. MPX owns world-class coal deposits in Colombia with integrated logistics to supply its coal-fired power plants strategically located along the coast. MPX is building 3 coal-fired power plants in Brazil with a total capacity of 1,440 megawatts, which is fully contracted in the long run. The facilities use clean coal technology, assuring the lowest level of emissions and in compliance with the strictest international environmental standards. MPX has close to 5,200 MW of gas-fired power plants under development, is implementing the first solar energy pilot plant in Brazil and is investing in R&D to capture and store carbon dioxide with microalgae.
OGX is focused on the oil and gas exploration and production. OGX owns a unique portfolio of high potential and low risk blocks, placed among the lowest operating costs in the world since they are concentrated in the Brazilian shallow waters. OGX is conducting the largest private sector exploratory campaign in Brazil, which is larger than the offshore exploratory campaign of all international oil companies operating in Brazil altogether. OGX's has drilled over 20 wells out of a total of 87 to be drilled until 2013, and the discoveries so far can reach 5.5 billion barrels. Oil production comes on stream mid 2011 and peak production will occur by 2019, in a 10-year growth story.
OSX is a vertically integrated company dedicated to build, lease, operate and maintain offshore equipments. The Brazilian national petroleum agency has been requiring a minimum local content in the concession agreements, and OSX was conceived to be the preferred supplier to OGX, which has a US$ 30 billion order book for 48 offshore equipments to perform its production plan. OSX has already acquired its first FPSO, recently built at Samsung Heavy Industries shipyard and already chartered to OGX for 20 years. OSX has partnered with the shipbuilding global leader Hyundai Heavy Industries, acquiring and transferring to Brazil state-of-the-art technology and know-how.
About IMG
IMG Worldwide is a global sports, entertainment and media business, with nearly 3,000 employees operating in 30 countries around the globe. IMG's areas of expertise are diverse and wide ranging:
IMG College is the leader in collegiate marketing, licensing and media rights. IMG's Joint Ventures, IMG Reliance and IMG CCTV, in the emerging markets of India and China, offer the company significant long-term growth opportunities.
IMG Media is the world's largest independent producer and distributor of sports programming.
IMG Events and Federations owns and manages some of the most sought after events and includes long standing associations with the world's most important sports organizations, leagues, and federations.
IMG Fashion owns and operates fashion events around the world and IMG Models represents the world's top models and leading designers and IMG Art+Commerce represents the most influential photographers, art directors and stylists.
For the past 50 years IMG Clients has been the global leader in talent representation, including over 1,000 elite athletes, coaches, industry executives and prestigious sports organizations across the sports, entertainment, fashion and media industries.
IMG Academies is the world's largest and most advanced multi-sport training and educational facility delivering sports training experiences to more than 12,000 dedicated athletes from approximately 80 countries every year.
IMG Consulting connects many of the world's leading brands with consumers through access to unique sports and entertainment properties.
IMG Licensing is considered one of the premier independent licensing companies in the sports, entertainment and media world.
More information is available at www.imgworld.com
Add to Digg Bookmark with del.icio.us Add to Newsvine
Contact:
IMG
Jim Gallagher
(212) 774-4419
Mobile: (914) 953-1103
Email Contact

EBX
Luciana Gondim
55 21 2555 6160
Mobile 55 21 80188281
Email Contact


Copyright @ Marketwire
Page: 1
Related Keywords:
Ted Forstmann, IMG, Eike Batista, EBX, IMGX, Joint Venture, IMG Global Sports and Media Company , Broadcast, Post/Production, Business, Programming, Marketing, Standards/Initiatives, Authoring/Programming, Broadcast Technology, Broadcast, Facilities, Mac, OSX, India, China, Brazil, Marketwire, Cement, Internet Service Providers, Television, Lifestyle, Engineering, Business, Entertainment, Sports, Olympics, College Sports, Internet Information Provider, china, india,
---