IMG Media Readies for 3D HDTV and a Move to the Cloud With Brocade 10 Gigabit Ethernet Routing Solution
Global Sports Broadcaster Turns to Brocade for High-Performance, Non-Blocking Networking Solution to Meet Customers' Viewing Demands for Higher Resolution TV
(October 18, 2011)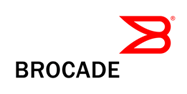 LONDON -- (Marketwire) -- 10/18/11 -- To meet consumer demand for high-bandwidth applications such as high definition (HD) television, global sports broadcaster IMG Media has turned to Brocade (NASDAQ: BRCD) to deploy a 10 Gigabit Ethernet (GbE) routing solution. This new solution is designed to provide the performance and scalability IMG needs to deliver media assets electronically, while consolidating its switch and server estate to facilitate a transition to a private cloud-based Media Asset Management System (MAMS) -- the first of its kind in the UK.
The solution, delivered through local partner Vanix, will also give IMG the operational simplicity and cost-effectiveness to adapt to consumer viewing preferences, which are placing increasing burdens on the company's networks.
In the last few years, the viewing habits and expectations of the British public have changed exponentially thanks to the growing popularity of HD and 3D broadcasting, which has led to increased data demands on broadcasters' networks: HD consumes 120 megabits per second (Mbps) and 3D consumes a massive 240 Mbps while Standard Definition (SD) TV consumes 50 Mbps.
With more than 3,000 staff across 30 countries and some 400 syndicated channel partners, IMG broadcasts sporting events, such as Wimbledon, the English Premier League and the European PGA Tour. Confronted with the challenge of filming and transmitting sporting events to the likes of Sky and the BBC, as well as archiving over 250,000 hours of tape-based and digital content, IMG knew it needed to increase network performance and reliability to ensure optimum service levels while fundamentally changing its data management model.
Max Eaves, project architect, IMG Media, commented: "When the network cannot cope with throughput demands and misses a packet of data, it causes images to glitch in the form of blue and green flashes, which are visible to viewers. We cannot risk the end-user experience, so network performance and reliability is vital to our success as a broadcast organisation."
IMG was struggling to cope with throughput demands of the new television formats and its existing network simply did not provide the room for growth, which was imperative to the company's long-term success. In addition, IMG wanted to transition towards a private cloud-based MAMS, which would support the digitisation of its massive sports broadcast archive (making it available electronically) and thereby free up internal resources. To achieve this, IMG turned to Brocade to deliver 10 Gigabit Ethernet (GbE)-based networking through the Brocade® FastIron® SX Series switches.
"If we continued to work in the way we were, data volumes would be untenable and our systems would buckle, especially with the expected growth of HD and 3D formats. With the Brocade FastIron SX Series switches, we have now been able to significantly increase throughput performance and reliability, while also consolidating assets," added Eaves.
Specifically, IMG leveraged the wire-speed 10 GbE performance and low latency of the Brocade FastIron SX to consolidate five discrete, single-purpose networks -- for video editing and encoding -- through a single switch rather than having to trunk multiple connections. Additionally, to support the move to a private cloud-based MAMS deployment, IMG created a common pool of storage connected to the Brocade FastIron SX switches using iSCSI over 10 GbE.
Eaves continued: "The versatility and flexibility of the Brocade solution allows us to run our storage systems at their maximum potential."
Marcus Jewell, Country Manager, UK and Ireland at Brocade, commented: "With the Masters golf available in HD for the first time this year, and Premiership football and rugby now regularly offered in 3D, public consumption and demand is only set to grow, and the Brocade FastIron SX Series switches have provided IMG with a network that will continue to deliver on its key network demands well into the future."
As organizations strive to be more competitive, they demand network infrastructures that are increasingly resilient, secure and more manageable so they can "do more with less." To meet these strategic requirements, many are now evolving their enterprise networks from delivering basic connectivity to providing a much higher level of intelligent service-based infrastructure -- and even greater value to the organization. The Brocade FastIron SX family of Layer 2/3 switches provides a superior, scalable foundation for increased operational efficiency and faster response to business opportunities today and into the future.
Eaves concluded: "Thanks to the work of Brocade and Vanix, I am confident that we are in the best possible place to meet the requirements and bandwidth demands of HD and 3D broadcasting, while supporting our pioneering move to MAMS in a virtualised environment. Not only has Brocade enabled IMG to meet these demands, it has also helped reduce operational overhead. For me, the transition and implementation has been a winner, and in an industry where sport is the name of the game, winning is everything."
About Brocade 10 and 100 GbE Routing Solutions
Leading-edge services such as HD video streaming, cloud services and mobile broadband have significantly altered network traffic behavior. Instead of localized flows with occasional bursts, traffic flows are more collaborative over geographical distances and they last longer. These new traffic patterns consume enormous amounts of network capacity and add a greater degree of complexity to network operations. Brocade 10 and 100 GbE routing solutions deliver scalability, performance, operational simplicity and cost-effectiveness to not only solve these challenges, but also help customers seize this opportunity and generate more business.
For more information, please visit www.brocade.com
About Brocade
Brocade (NASDAQ: BRCD) networking solutions help the world's leading organizations transition smoothly to a world where applications and information reside anywhere. (www.brocade.com)
© 2011 Brocade Communications Systems, Inc. All Rights Reserved.
Brocade, the B-wing symbol, DCX, Fabric OS, and SAN Health are registered trademarks, and Brocade Assurance, Brocade NET Health, Brocade One, CloudPlex, MLX, VCS, VDX, and When the Mission Is Critical, the Network Is Brocade are trademarks of Brocade Communications Systems, Inc., in the United States and/or in other countries. Other brands, products, or service names mentioned are or may be trademarks or service marks of their respective owners.
Notice: This document is for informational purposes only and does not set forth any warranty, expressed or implied, concerning any equipment, equipment feature, or service offered or to be offered by Brocade. Brocade reserves the right to make changes to this document at any time, without notice, and assumes no responsibility for its use. This informational document describes features that may not be currently available. Contact a Brocade sales office for information on feature and product availability. Export of technical data contained in this document may require an export license from the United States government.
Add to Digg Bookmark with del.icio.us Add to Newsvine
BROCADE CONTACTS
EMEA PR & AR
Stuart Marks
Tel: +44 (0) 20 8432 5194
Mob: +44 (0) 7734 688062
markss@brocade.com

Investor Relations
Robert Eggers
Tel: +1 408 333 8797
reggers@brocade.com


Copyright @ Marketwire
Page: 1
Related Keywords:
Brocade, networking, ethernet, fiber channel, converged, SAN, wireless, security appliances, Office Equipment, Sales, Applications, Sales & Marketing, asset management, Storage, Security, Networking, Business Issues, Services, Misc, Archiving, Networks, Security, Connectivity, Server Hardware, Wireless, Ethernet, Server Computers, Switches, Management, Sales, Sales, Broadcast, Management, Streaming, Digital, Sports Broadcasting, Data Management, Prosumer/Consumer, Business, HDTV, Encoding/Transcoding, Pro Asset Management, Anim, Broadcast Technology, Internet Media, Broadcast, HDTV, Encoding, OS (Operating System), streaming, Ireland, USA, Marketwire, Inc., , Sports, Appliances, Television, Business, Sports, Tennis, Golf, Family, Other,
---