IID Adds to Executive Ranks; Two Hired Formerly in Management at AT&T Wireless, Microsoft and Motricity
Internet Identity Continues Strong Growth
(May 23, 2012)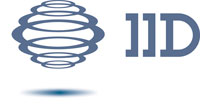 TACOMA, WA -- (Marketwire) -- 05/23/12 -- IID (Internet Identity®), a provider of technology and services that helps organizations secure their Internet presence, today announced that it is expanding its executive staff with the addition of two new executives. DS Benbow will serve as IID's Vice President of Marketing and Jason Atlas as its Vice President of Engineering and Technology. The hiring of Benbow and Atlas into newly created positions enables IID to strategically support its growing marketing teams and aggressive product development roadmap.
"DS and Jason bring new perspectives and expertise that will prove instrumental in this exciting and crucial next stage of growth for IID," said IID CEO Lars Harvey. "New customer growth has prompted us to not just expand our executive ranks, but also our entire staff over the last year."
DS Benbow most recently served as the Head of Strategy for iconmobile, a WPP owned design agency and technology supplier. There he consulted on digital strategy with customers like Microsoft Office, Microsoft Azure, Microsoft Xbox, Johnson & Johnson, United Airlines, and Expedia Travel. Prior to that, he led the Developer Marketing team at AT&T Wireless and was a senior manager at Microsoft, serving as a strategic lead for worldwide product marketing and channel sales for the Windows Mobile, and Server and Tools divisions.
"I'm excited to join such a well run organization like IID, as it continues grow and mature," said Benbow. "While five of the top six banks in the U.S., some of the world's largest government agencies, and many of today's leading financial services firms, e-commerce, social networking and ISP companies are already protected by IID, its recently released security solutions and product roadmap create new opportunities for us to deliver value to new and existing customers."
Jason Atlas recently served as the Senior Director of Engineering and Product Development at Motricity where he managed a 150-person development team across three continents that was responsible for the core content delivery platform for companies such as Verizon Wireless, AT&T Wireless and Virgin Mobile. Prior to that while at Microsoft, Atlas oversaw the development of a platform used by over a billion logins a day across all Microsoft online properties to protect people's accounts and online reputations. Atlas was also previously the Director of APS and SAAS Technologies at Parallels, and Director of Media Technology at Bloomberg.
"By actively securing organizations at the point of attack through collective intelligence, IID's recently introduced solutions take a new approach to securing an organization's Internet infrastructure and I am excited to join them as they continue to innovate," said Atlas. "As it becomes more and more apparent that a simple firewall isn't enough to protect organizations and their customers, I am looking forward to working with the IID team to ensure that we continue to provide protection through collective intelligence."
About IID
IID (Internet Identity) is trusted by five of the top six banks in the U.S., the largest government agencies worldwide, and many of today's leading financial services firms, e-commerce, social networking and ISP companies to proactively secure themselves and their extended enterprise against the latest cyber attacks. It recently introduced a number of unique Internet infrastructure security solutions, protecting against always evolving security threats with ActiveTrust® BGP, ActiveTrust DNS, and ActiveTrust Resolver with TrapTrace. IID has provided anti-phishing, malicious software (malware) and brand security solutions since the company's founding in 1996. With its extensive data, 24-7 security analysts and deep relationships with law enforcement, service providers and security experts around the world, IID is unrivaled in keeping the Internet safe and trusted for businesses. IID is headquartered in Tacoma, Washington. More information can be found at www.internetidentity.com.
Add to Digg Bookmark with del.icio.us Add to Newsvine
Contact:
Andrew Goss
VOXUS Inc. (for IID)
253.444.5446
Email Contact


Copyright @ Marketwire
Page: 1
Related Keywords:
Internet, security, cybercrime, email, phishing, malware, DNS, spam, AT&T, Microsoft, executives, Internet, Digital Media Software, Web, Security, EMail, Sales, Marketing, Sales & Marketing, Security, Networking, Internet, Business Issues, Threats, Phishing, Wireless, Server Hardware, Server Computers, Security, Law & Regulations, Management, Sales, CEO/CFO, Sales, USA, Marketwire, Inc., , Financial, Internet Service Providers, Games, Internet Technology, Game Technology, Internet, Internet Information Provider, Social Networking, Spam, Email,
---